Call Now to Set Up Tutoring:
(617) 947-9800
Private In-Home and Online Accounting Tutoring in Boston, MA
Receive personally tailored Accounting lessons from exceptional tutors in a one-on-one setting. We help you connect with in-home and online tutoring that offers flexible scheduling and your choice of locations.
How can a tutor assist you in conquering Accounting?
Beginning your studies in accounting may prepare you for advanced accounting/finance studies in college. With each step, you are closer to a solid career that's always in demand by companies of every size, in every industry. To try to be sure you ace these key courses, educators recommend professional tutors to give you an advantage. To help you try to get ahead in your accounting course, Varsity Tutors may find you a professional accounting tutor in Boston, MA, today.

Tutors of accounting students like to explain the whole of accounting as based on a single equation: Assets = Equity + Liabilities. Experts say if you may understand this, nothing else in accounting may be difficult. In a simple description, the equation says "the possessions of the business equal the value of the assets that the owner owns, plus the debts that people outside the business lay claim to." Our educational directors in Boston may find highly skilled professional accounting tutors to work with you to potentially improve your chances of success in the course. Another advantage of an expert accounting tutor is that the student may ask questions at anytime and receive immediate feedback. Right from the start, the tutor may assess your understanding of Generally Accepted Accounting Principles (GAAP) and create a personal study plan just for you. The plan is flexible and may change at may, whenever you need extra time to review a new concept or need to get remedial help right away on a previously discussed issue.

When students first learn about the many subsets of accounting, the discipline might seem challenging. But professional tutors allow students to proceed at their own pace, and ask questions whenever they come up. Step by step, you'll learn the accrual principle, the going concern concept, the money measurement concept, and the duality concept. Terms like comparability, liabilities, and consistency may become second nature to you. The tutoring model is a great confidence builder. Varsity Tutors may help you connect with a professional accounting tutor in Boston.

Flexibility in your study and work schedules is a high priority at Varsity Tutors. To accommodate every student, tutoring sessions may meet at times and locations of your choosing. You may wish to meet at your home, school, or any other public venue. If you prefer to study in private, you may simply access a face-to-face online platform to continue without interruption. For a professional tutoring experience that produces excellent results, contact Varsity Tutors to try to help you find a tutor in Boston, MA, who may assist you in understanding your accounting course.
Recent Tutoring Session Reviews
"We discussed the background of the Crucible and read a brief synopsis of the play. We then created visual graphic organizers of the characters to help Will keep them straight when reading the play."
"More challenging entropy problems were discussed, as well as Gibbs free energy equations and how to calculate equilibrium constants using pressures instead of molarity. The student learned how to work the problems on her own after being walked through one or two of them."
"The student read a 64 page level 1 book and wrote a short story about his sister. I am very pleased with his progress. His spelling has improved tremendously, and I heard him sounding out words on his own for the first time! He is breaking words down much better than he has been. We are going to begin working on -eigh, -ould, -ught, -ee, and -oo words."
"Given a "challenge problem" to start off a new unit. Was told by teacher that they were supposed to attempt the problem and think about how they might solve it, but that they are not expected to be able to solve the problem and that learning how to solve such problems is what they will be spending the entire unit doing. We worked through this problem and took various approaches to try to come up with ways to solve it. The student did a great job interpreting the problem and coming up with the equations with which to solve it. Will work on breaking it up into smaller pieces as she goes through this unit in class."
"The student was asked to review some discussion questions, read Chapter 1, and review his homework questions before we met. He has a great comprehension of all the concepts in Chapter 1, and we flew through the material. We spent most of the time on applying the concepts to the review questions and homework assignment."
"Made introductions, discussed the various classes he is taking and worked on his accounting problem that had to do with bonds and amortization. We also discussed unemployment related issues related to his macroeconomics class."
"We discussed bank reconciliations, journal entries for sales discounts and collections, and financial statement analysis ratios (gross profit percentage, debt-to-asset ratio). We also reviewed a problem where we had to fill in an empty space if all these parameters were given - beginning inventory, cost of goods sold, ending inventory, purchases, physical inventory count, and shrinkage (loss of product inventory). The student has a better understanding of these concepts because we worked intensively on the other session reviewing basic journal entries and financial statements. The student easily understood the bank reconciliation and inventory problems from his practical life experiences and working for the military. The student is great to work with."
"The session went well again today. We got to cover a few exercises, but we encountered a bit of difficulty in a few problems. We were able to work through the solutions and provide a good understanding of the concepts. She has shown growth in being able to converse with the accounting topics and respond to the why more accurately."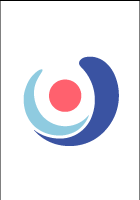 "In this session we covered profit ratios and retention/through-put calculations for the student's accounting class. We ran through her practice problems for her class, and then I sent her the same problems with different numbers in excel which we they worked through. We also covered an overview of concepts including what profit margin is, why it is expressed in percent, and what the real-world implications of the numbers are."
"We reviewed the presentations provided by her professors, and worked on two practice problems. She seems to be getting it."
"Reviewed Break Even Pricing and the cost structure of companies. We went over the concepts of contribution margin, variable & fixed costs, and target profits. The student seemed to do well with the concepts and has a fairly strong grasp on the idea."
"Had a great session with the student. He was very attentive and he did quite well reviewing his ABCs. As always I incorporated hands on activities to keep him engaged. So we worked on shapes, memorization, his number 1-20, and the ABC's."
Nearby Cities:
Westminster Accounting Tutoring
,
Portland Accounting Tutoring
,
Worcester Accounting Tutoring
,
Hartford Accounting Tutoring
,
Nashua Accounting Tutoring
,
Middletown Accounting Tutoring
,
Woonsocket Accounting Tutoring
,
Leominster Accounting Tutoring
,
Fitchburg Accounting Tutoring
,
Marlborough Accounting Tutoring
,
Norwich Accounting Tutoring
,
New London Accounting Tutoring
,
Groton Accounting Tutoring
,
New Hampshire Accounting Tutoring
,
Oregon Accounting Tutoring
Nearby Tutors:
Westminster Accounting Tutors
,
Portland Accounting Tutors
,
Worcester Accounting Tutors
,
Hartford Accounting Tutors
,
Nashua Accounting Tutors
,
Middletown Accounting Tutors
,
Woonsocket Accounting Tutors
,
Leominster Accounting Tutors
,
Fitchburg Accounting Tutors
,
Marlborough Accounting Tutors
,
Norwich Accounting Tutors
,
New London Accounting Tutors
,
Groton Accounting Tutors
,
New Hampshire Accounting Tutors
,
Oregon Accounting Tutors
Call us today to connect with a top
Accounting tutor in Boston, MA
(617) 947-9800