Call Now to Set Up Tutoring:
(505) 322-6893
Private In-Home and Online HSPT Tutoring in Bosque Farms, NM
Receive personally tailored HSPT lessons from exceptional tutors in a one-on-one setting. We help you connect with in-home and online tutoring that offers flexible scheduling and your choice of locations.
How can a tutor help your child master the HSPT?
Call Varsity Tutors today to find HSPT tutors in Bosque Farms, NM. You can schedule tutoring sessions anywhere and at any time that's convenient for your child. If you want a tutor to meet with your child in your home during the evenings, they can do that. If you'd prefer they meet with your child at their school after the day ends, or even outside at Heritage Park on a sunny weekend day, those are both options, too. You can even set up face-to-face online tutoring sessions for your child through the Varsity Tutors' live learning platform.
The tutors that Varsity Tutors could help you find in Bosque Farms, NM, are experienced professionals, skilled in working to help students try to understand the intricacies of the HSPT. The tutor will start by seeing where your child stands in regards to the subjects on the HSPT, which has a language section, a math section, a quantitative skills section, a reading section, and a verbal skills section, checking in particular for their strengths and weaknesses. With this information, the tutor can build your child a customized study plan that aims to try to improve on those strengths and fixes up any of those pesky weak spots, all while catering to your child's preferred learning method.
Try to try to help your child walk into their exam with confidence with the assistance of an expert HSPT tutor in Bosque Farms to help them prepare. The tutor will build your child's confidence and keep them motivated with plenty of positive reinforcement, which will get them ready for the pressure of the HSPT. That pressure causes performance anxiety in many students, which is why it's important for your child to prepare with an experienced tutor. When the big day arrives, your child could be feeling calm and ready to perform at their best.
We can locate a HSPT tutor in Bosque Farms who can complement your child's learning style. There's no substitute for the guidance a skilled tutor provides, and it could give your child an edge over their fellow test takers on a very important exam. The most competitive schools use HSPT scores as one of their selection criteria. At only a few hours in length, the HSPT is the single fastest way for your child to potentially improve their academic standing before applying to schools. Set up tutoring session so your child can get a high score on the HSPT and make it into their school of choice.
Recent Tutoring Session Reviews
"The student just took her ISEE and thinks she did well on it. We spent the lesson reviewing SSAT math and vocab in preparation for her next test in December. Her math skills have really improved dramatically since we first started working together."
"The student took a practice test, and I received her results during our session. Taking the test was really useful for her, and the results are useful for me. We started working on the verbal section, which is a really competitive part of the test. She needs to keep practicing in order to increase her vocabulary and learn more word parts. I had her do both synonyms and sentence completions. She did well with both types. We then did math questions. We went over how to set up certain types of probability questions. We also spent time working on ratios and percents. I showed her how to multiply fractions, and had her do several practice problems. We will keep working on fractions, percents, and ratios."
"The student took the test last Saturday and will take it again later. On the test, he had difficulties with adding/subtracting polynomials, so I went over many examples and I plan to do more each session we have from then on. I completed an analogy test and continued with a reading comprehension diagnostic test. He completed the first portion of a math diagnostic test covering graphs and started with the second on basic operations."
"The student wanted help on math word problems, so we did some common math word problem types (Averages, Ratios, Percents/Decimals/Fractions), went over some geometry terms, and then took a practice test. She said she was feeling better about the math section at the end of the session."
"The student wanted to review another practice exam he took in advance of tomorrow's exam. Most of the questions he answered correctly are on areas we have already addressed, but he stated that this most recent practice exam was far more difficult than the actual exam. At this juncture, there's very little I could have said other than to use the strategies we've discussed over the past few sessions. Among other things, his ease with the exam and its content is definitely a win given that his test is tomorrow morning."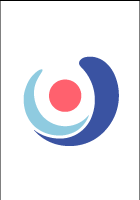 "We went over the quantitative section today, mostly focusing on geometric and non-geometric comparisons. The student did well in these areas. We also did an activity with several vocabulary words, and some were familiar to him and some not. We ended our session looking at logicbase questions having to do with drawing conclusions."
Nearby Cities:
Albuquerque HSPT Tutoring
,
Rio Rancho HSPT Tutoring
,
Los Lunas HSPT Tutoring
,
Corrales HSPT Tutoring
,
Bernalillo County HSPT Tutoring
,
Albuquerque International Sunport HSPT Tutoring
,
Edgewood HSPT Tutoring
,
North Campus HSPT Tutoring
,
Tijeras HSPT Tutoring
,
Peralta HSPT Tutoring
,
South Valley HSPT Tutoring
,
Placitas HSPT Tutoring
,
The University of New Mexico HSPT Tutoring
,
Kirtland Air Force Base HSPT Tutoring
,
New Mexico HSPT Tutoring
Nearby Tutors:
Albuquerque HSPT Tutors
,
Rio Rancho HSPT Tutors
,
Los Lunas HSPT Tutors
,
Corrales HSPT Tutors
,
Bernalillo County HSPT Tutors
,
Albuquerque International Sunport HSPT Tutors
,
Edgewood HSPT Tutors
,
North Campus HSPT Tutors
,
Tijeras HSPT Tutors
,
Peralta HSPT Tutors
,
South Valley HSPT Tutors
,
Placitas HSPT Tutors
,
The University of New Mexico HSPT Tutors
,
Kirtland Air Force Base HSPT Tutors
,
New Mexico HSPT Tutors
Call us today to connect with a top
HSPT tutor in Bosque Farms, NM
(505) 322-6893