We are open Saturday and Sunday!
Call Now to Set Up Tutoring:
(816) 336-1167
Private In-Home and Online Chemistry Tutoring in Blue Springs, MO
Receive personally tailored Chemistry lessons from exceptional tutors in a one-on-one setting. We help you connect with in-home and online tutoring that offers flexible scheduling and your choice of locations.
Recent Tutoring Session Reviews
"The student is doing well in algebra right now, so tonight we focused on chapter ten of chemistry. She still needs some practice with Lewis dot structures, but I think she gets it pretty well."
"Calculation based topics on characterizing solutions and their components. Gained understanding of process to solve unit cell problems and usage of formulas for ratio and critical point problems."
"Reviewed equilibrium constants, ideal gas law, and began discussing reaction coordinates and chemical kinetics."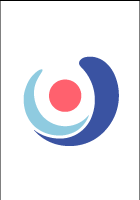 "The student told me that he had difficulties in understanding the chapter "Stoichiometry." So, I explained the main concept and had him solve some questions. He was able to understand it better after solving a few questions. Then, he told me that we could go over the last two chapters: "Gases" and "Solutions." I gave a brief explanation about the main points of each topic and solved problems about "Molality", "Freezing point depression and boiling point elevation" and "STP." At the end, I summarized all the subjects we worked on and he said that he understood some of the topics much better."
"Yesterday, we did quick fire problems that I composed for the purposes of her final this week. She is improving DRASTICALLY! It is amazing. I presented her with tougher questions that pushed her understanding and she was able to work through them. Her skills with pH problems, limiting reactant problems, stoichiometry are improving. I am confident she will do great on her test. Our next session will involve similar methods."
"We focused on solutions chemistry and using molarity to perform calculations in chemistry. From the past, I had used a "bridge" technique in going from one material to another and just showed the student how the bridge can be used in this method as well. We also talked about solubility rules, formula equations, and net ionic equations. She received her first examination back and made an 80% on the test. At the end of the session, she seemed to understand these concepts better."
Nearby Cities:
Shawnee Mission Chemistry Tutoring
,
Olathe Chemistry Tutoring
,
Prairie Village Chemistry Tutoring
,
Lenexa Chemistry Tutoring
,
Lawrence Chemistry Tutoring
,
Shawnee Chemistry Tutoring
,
Leavenworth Chemistry Tutoring
,
Gardner Chemistry Tutoring
,
Maryville Chemistry Tutoring
,
Lansing Chemistry Tutoring
,
Bonner Springs Chemistry Tutoring
,
Eudora Chemistry Tutoring
,
De Soto Chemistry Tutoring
,
Edwardsville Chemistry Tutoring
,
Tonganoxie Chemistry Tutoring
Nearby Tutors:
Shawnee Mission Chemistry Tutors
,
Olathe Chemistry Tutors
,
Prairie Village Chemistry Tutors
,
Lenexa Chemistry Tutors
,
Lawrence Chemistry Tutors
,
Shawnee Chemistry Tutors
,
Leavenworth Chemistry Tutors
,
Gardner Chemistry Tutors
,
Maryville Chemistry Tutors
,
Lansing Chemistry Tutors
,
Bonner Springs Chemistry Tutors
,
Eudora Chemistry Tutors
,
De Soto Chemistry Tutors
,
Edwardsville Chemistry Tutors
,
Tonganoxie Chemistry Tutors
Call us today to connect with a top
Chemistry tutor in Blue Springs, MO
(816) 336-1167