Call Now to Set Up Tutoring:
(847) 840-2442
Private In-Home and Online Executive Functioning Tutoring in Blue Island, IL
Receive personally tailored Executive Functioning lessons from exceptional tutors in a one-on-one setting. We help you connect with in-home and online tutoring that offers flexible scheduling and your choice of locations.
Recent Tutoring Session Reviews
"The student and I started going over material for her final, focusing on test-taking strategies, and the old final exam her professor provided to the class. On Thursday, I am planning a more content-based session, and I used this session as a sort-of "diagnostic.""
"The student is getting an A in geometry and seemed to be excited about it.  We reviewed special right triangles and began learning about trig functions and how to use them with right triangles. I then helped him take notes for his upcoming chemistry test."
"The student's writing is lacking details and organizational structure. To work toward remedying this, I had him brainstorm paragraph ideas and individual details beforehand. We then worked through assembling those details into a structured and ordered piece of writing."
"The student and I worked through his lesson on simplifying rational expressions and using scientific notation today. He struggled for a while to recall how to use the prerequisite exponent properties from Algebra I, but once he reconnected to the older concepts, the newer ones went more smoothly."
"Continued the unit on color. Focused primarily on the assignments that required writing short paragraphs. Paid special attention to masculine/feminine/plural agreements. Continued review of verb conjugation as it came up along with color, weather, and clothing vocab. The student is gradually becoming more and more familiar with all the topics covered above as we tackle the work together, as well as recalling needed information faster."
"The student completed four pages in her English workbook and one page in her math workbook. She read sight words for English and talked about the terms "greater than" and " less than" in math. She completed one page in her English notebook and spent the remainder of her session understanding and practicing the math concept of "regrouping"."
"We spent a lot of time examining the area of a parallelogram with arbitrary points for its vertices. I had the student draw a lot of diagrams and write things out as he thought them in order to better focus his thoughts. We then moved on to another word problem and solved it with similar techniques. He was reminded to keep his writing legible, straight and overall neat."
"The student may benefit from going over some of the basic mechanics of language, including parts of speech and punctuation. He is already testing very well, but clarifying some of these basic concepts may help him to identify errors in test answers more quickly and easily. He has a good understanding of language and the SAT verbal."
"During our first session, the student and I worked through lots of different types of math problems to figure out what level to work on this summer, and we set goals for the summer."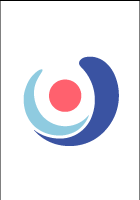 "The student and I worked on five bibliography cards for his literature research paper. We discussed the nuances of the preferred citation style and developed a plan of action which the student is going to follow in preparation of the upcoming assignments on this project.

Those tasks are as follows:
1. Read his chosen five secondary sources and annotate, underline, and make notes concerning any and all topics related to literary themes and other pertinent information.
2. Review the three preliminary topics which he crafted during our previous session and choose his favorite on, which he can speak to and defend accordingly.
3. Critically read, annotate, underline, and make notes on the first 17 chapters of the book."
"The student and I discussed her big paper for the semester. She told me what she had narrowed her topic down to and her hypothesis. I asked her if she had gotten the number of sources I suggested before. In fact she has already picked out ten sources, which I told her was great because she could weed out sources that were not as useful as she hoped if she comes across any like that. She was going to pick up the sources this week from the library. Once she begins to go through them I told her she would be able to formulate and narrow down her hypothesis."
"The student and I worked specifically on tweaking his personal essay for the internship he's applying for. We focused most on the concluding paragraph, thinking of ways he could express what he was trying to convey and ways to express those sentiments clearly and concisely. We also went through the rest of the essay and found little grammatical and mechanical spots to correct and change."
Nearby Cities:
Evanston Tutoring
,
Skokie Tutoring
,
Oak Park Tutoring
,
Downers Grove Tutoring
,
Highland Park Tutoring
,
Des Plaines Tutoring
,
Glencoe Tutoring
,
Naperville Tutoring
,
Oak Lawn Tutoring
,
Elmhurst Tutoring
,
Lombard Tutoring
,
Schaumburg Tutoring
,
Lake Forest Tutoring
,
Buffalo Grove Tutoring
,
Wheaton Tutoring
Call us today to connect with a top
Executive Functioning tutor in Blue Island, IL
(847) 840-2442