Call Now to Set Up Tutoring:
(716) 703-0319
Private In-Home and Online ISEE Tutoring in Blasdell, NY
Receive personally tailored ISEE lessons from exceptional tutors in a one-on-one setting. We help you connect with in-home and online tutoring that offers flexible scheduling and your choice of locations.
How can a tutor help your child master the ISEE?
If you're thinking about applying to a private school, you're likely excited for all the benefits you'll receive. And there are plenty of benefits. You might be subjected to a far more academically rigorous curriculum, a wide array of extracurricular options, connections that will boost your chances in post-secondary institutions, and numerous other advantages. To get all of that, however, you'll first have to get through the Independent School Entrance Examination (ISEE). The application process to the majority of private schools is competitive, and you'll need an ISEE score that could help you stand out from the crowd. If you're serious about wanting a private school education, Varsity Tutors will get you a seasoned ISEE tutor in Blasdell, NY, with expertise and depth of knowledge in the subject who can try to help students at all levels.
Whether you're taking the upper, middle, or lower exam, a private instructor can work with you to highlight the areas in all likelihood to give you trouble. With five sections to pick from, it may be a huge job. You'll need to show understanding in verbal reasoning, quantitative reasoning, reading comprehension, math achievement, and essay writing. Your instructor can walk you through the areas of the exam that you feel need the most work, moving as quickly or as slowly as needed to ensure comprehension. Throughout this process, you'll have the ability to ask as many questions as you want with the answers received in real time. Because of the one-to-one nature of private instruction, the Varsity Tutors educational directors will find you an expert ISEE tutor in Blasdell, NY, to focus on your specific needs.
Another area in which you'll have input is the scheduling of your study sessions. You are able to select the times and locations that work best for you, so you won't have to adjust or rearrange your existing day by day routine. In a cram class or study group, this would be impossible. With private instruction, however, it's taken for granted that the arrangement of sessions will revolve around your preferences. You're able to study at home, or at some other convenient location. Varsity Tutors even has an online live learning platform that you can use to study with your instructor face-to-face over the Internet. The convenience of working with an ISEE tutor in Blasdell could help you work to try to attain more confidence in your power to adequately plan for the ISEE.
If you're looking to potentially improve on the ISEE, don't wait until it's too late. Call the educational directors at Varsity Tutors today to get paired with a private Blasdell ISEE tutor today!
Recent Tutoring Session Reviews
"Today, we covered the quantitative section. We went over some more data analysis and probability topics. We also worked on some geometry. The student should practice doing questions with the different types of triangles (so far we have worked with equilateral, isosceles, and acute). We will work on right triangles next session.
We also introduced plotting coordinates on a grid in specific quadrants. I will email the student some points so he can practice plotting them."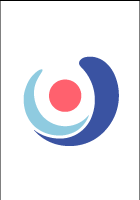 "We began by discussing the student's experience with the test so far and standardized tests as a whole. Then we immediately began reviewing her practice test's math section. We found that there are a few topics (sine, etc.) on practice tests which she is not fully familiar with. We covered the basics of these. In terms of problems she had more of an idea about, we reviewed some formulas she needs to know and discussed good ways to approach a problem to ensure you're answering the question being presented."
"We began the session with a review of the distributive property, which the student had struggled with in the practice session last time. He felt more confident after the review. He then completed the verbal diagnostic. He was much stronger on the sentence completion questions then on the synonyms. He has generated 3 different online practice sessions that are on his dashboard and has additional practice for plotting points on the coordinate plane to work on for the next session."
"We began today's session by continuing with the Diagnostic ML Reading Tests. He completed #3 with questions at the highest level of difficulty. In discussing the student's score, he noted that it was lower than he had hoped. At the same time, once we reviewed the explanations for his incorrect answers, he was able to see how he wasn't quite understanding or tracking what was being asked of him. We will revisit this area of the ISEE in future sessions.
We spent the remainder of today's session on Flashcards for ML Quantitative Section of the ISEE. We quickly discovered that he was at a disadvantage on this material as he had not learned a good portion of it. His plan was to use the coming week to get help from older siblings, review the Learn By Concept section of the practice tests, and get in-class instruction prior to our next session. He continues his dedication and perseverance in preparation for the ISEE."
"We continued our work on the essay from yesterday. This time, I had the student create the outline on his own. I timed him on each section of his work. He finished quickly. We then switched to math, and he is showing real improvement with his fractions. He is getting sharper since we started reviewing his multiplication fast facts, and his ability to think through word problems is excellent. I think that the more he practices with the specific question types from the test, the more his score will improve. He is becoming more familiar with the material and did a good job today overall. I look forward to our next session!"
"We started with the multiplication table as usual. In geometry, we worked more on the Pythagorean theorem, areas of a rectangle/ square, circle, circumference of a circle, and we learned how to calculate the slope of a line on a coordinate plane. We are almost finished with the entire geometry section's questions (only 3 left); however, next time I'd like to do some algebra because I believe the student needs to learn that first to answer some of the geometry problems."
Nearby Cities:
Niagara Falls ISEE Tutoring
,
Bowmansville ISEE Tutoring
,
Angola ISEE Tutoring
,
Bryant ISEE Tutoring
,
Derby ISEE Tutoring
,
Grand Island ISEE Tutoring
,
Lewiston ISEE Tutoring
,
Clarence Center ISEE Tutoring
,
Niagara University ISEE Tutoring
,
East Amherst ISEE Tutoring
,
Medical Park ISEE Tutoring
,
Niagara Falls International Airport ISEE Tutoring
,
Harris Hill ISEE Tutoring
,
Orchard Park ISEE Tutoring
,
Cheektowaga ISEE Tutoring
Nearby Tutors:
Niagara Falls ISEE Tutors
,
Bowmansville ISEE Tutors
,
Angola ISEE Tutors
,
Bryant ISEE Tutors
,
Derby ISEE Tutors
,
Grand Island ISEE Tutors
,
Lewiston ISEE Tutors
,
Clarence Center ISEE Tutors
,
Niagara University ISEE Tutors
,
East Amherst ISEE Tutors
,
Medical Park ISEE Tutors
,
Niagara Falls International Airport ISEE Tutors
,
Harris Hill ISEE Tutors
,
Orchard Park ISEE Tutors
,
Cheektowaga ISEE Tutors
Call us today to connect with a top
ISEE tutor in Blasdell, NY
(716) 703-0319