We are open Saturday and Sunday!
Call Now to Set Up Tutoring:
(716) 703-0319
Private In-Home and Online History Tutoring in Blasdell, NY
Receive personally tailored History lessons from exceptional tutors in a one-on-one setting. We help you connect with in-home and online tutoring that offers flexible scheduling and your choice of locations.
Recent Tutoring Session Reviews
"The student and I covered arithmetic sequences and series (finding the nth partial sum, using the arithmetic sequence equation, using a graphing calculator to solve), geometric sequences and series (finding the sequence of partial sums, finite and infinite geometric sequence sums, using a graphing calculator to solve), and briefly covered binomial coefficients. He had a good foundation in most of these concepts. We mostly focused on refining his understanding of the material."
"The student and I went over the concepts of matter, physical properties, chemical properties, physical change, and chemical change. At the end, we made a study worksheet, and thought of examples that describe whether something is a physical change or chemical change. We will do some problem sets next time."
"Today, we covered three main areas. First, we categorized expenses between Administrative, Selling, and General. Then, we allocated payroll expenses to Cost of goods sold. Finally, we identified the difference between fixed and variable costs. I believe in tutoring such that the student builds the self confidence to solve problems and think critically alone. Rather than simply answering questions with a yes or no, I like to ask why and allow the student to explain to me. I also like to prompt the student to use their resources. I did this by asking her to use her textbook to define the terms which were confusing her, and then to apply the definition to come to the correct answer. I think we can work together to increase the understanding of the material, and to build self confidence. She will learn that complex problems are ultimately able to be broken down into simple components."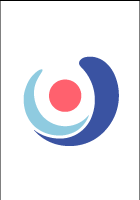 "We spent our session studying for the student's upcoming exam in biology. The student had a few questions about viruses, cells and living things. We went over all the definitions that she compiled, and spent time typing up the answer as to whether viruses are living things. Then, we went over questions in the book chapter that can pertain to the material that she may get on her exam. The student texted a few times even after the session to ask questions, and that shows she wants to achieve great grades."
"Both of the boys did incredibly well today. Student 1 is getting so much more confident, and Student 2's focus is much better. They seem to be ready to start a new school year with positive attitudes. As long as they both continue to practice they will both be great this year."
"Math test tomorrow! I came up with some practice problems for the student to go over with me. We reviewed the rules for multiplying and dividing with negative numbers. I gave him a helpful chart and instructed him to study it, memorize it, and copy it over and over until it's cemented in his brain."
Nearby Cities:
Niagara Falls History Tutoring
,
Bowmansville History Tutoring
,
Angola History Tutoring
,
Bryant History Tutoring
,
Derby History Tutoring
,
Grand Island History Tutoring
,
Lewiston History Tutoring
,
Clarence Center History Tutoring
,
Niagara University History Tutoring
,
East Amherst History Tutoring
,
Medical Park History Tutoring
,
Niagara Falls International Airport History Tutoring
,
Harris Hill History Tutoring
,
Orchard Park History Tutoring
,
Cheektowaga History Tutoring
Nearby Tutors:
Niagara Falls History Tutors
,
Bowmansville History Tutors
,
Angola History Tutors
,
Bryant History Tutors
,
Derby History Tutors
,
Grand Island History Tutors
,
Lewiston History Tutors
,
Clarence Center History Tutors
,
Niagara University History Tutors
,
East Amherst History Tutors
,
Medical Park History Tutors
,
Niagara Falls International Airport History Tutors
,
Harris Hill History Tutors
,
Orchard Park History Tutors
,
Cheektowaga History Tutors
Call us today to connect with a top
History tutor in Blasdell, NY
(716) 703-0319