Call Now to Set Up Tutoring:
(734) 348-3890
Private In-Home and Online Math Tutoring in Blackman, MI
Receive personally tailored Math lessons from exceptional tutors in a one-on-one setting. We help you connect with in-home and online tutoring that offers flexible scheduling and your choice of locations.
Recent Tutoring Session Reviews
"The student and I covered the independent measures test and repeated measures t-test. She needed a bit of help with conceptual concepts, and needed clarification on definitions. I gave her a copy of the book that I used, and using definitions from the internet, she understood the definitions across very well. I gave her strategies and tips to perform well on her exam. I told her to micromanage her time, and to circle questions she didn't know, as she is allowed to use the book and her notes for this exam. She understands and knows what she has to do to get a great grade in the class, and I gave her tips, and hopes that she uses some of them to do well on her exam tomorrow."
"The student and I covered the same material as we did last session. We did more practice with finding the rise over run for linear equations, linear graphs, or word problems representing linear equations. She was very focused."
"The student and I covered the topics of factoring and graphing functions and complex numbers and how to work with them. She did not particularly struggle with either of the topics after we worked through a couple of examples together, connecting previous material with the new topics. Next session, we plan to discuss complex numbers in a more conceptual context, but algebraically, she appears to have a good grasp on this."
"The student and I covered topics on rational expressions for his next quiz.
Specifically, we went over simplifying products and quotients of rational numbers, sums and differences of rational numbers, complex fractions, fractional coefficients involving inequalities, and various mixture-type word problems.
He has a great attitude toward the material. He is patient and thorough, which are great qualities when dealing with this subject matter."
"The student and I covered two different methods for multiplication: the partial product method and the standard product method. He is very proficient at arriving at the correct answer, but he prefers the standard method. We practiced timed activities, focusing on breaking down the partial product method to improve his skills."
"The student and I covered unit conversion and common conversion ratios. We reviewed order of operations and graph deductions. I introduced the concept of variables, and we explored relationships and operations between variables. Her attitude was highly motivated and extremely positive. Next lesson, we will continue to work on writing equations and reviewing part concepts."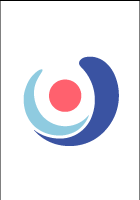 Nearby Cities:
Detroit Math Tutoring
,
Sterling Heights Math Tutoring
,
Ann Arbor Math Tutoring
,
Farmington Hills Math Tutoring
,
Rochester Math Tutoring
,
Ypsilanti charter Township Math Tutoring
,
Augusta charter Township Math Tutoring
,
Angell Math Tutoring
,
Belleville Math Tutoring
,
Macomb Math Tutoring
,
Bridgewater Math Tutoring
,
Canton Math Tutoring
,
Clinton Math Tutoring
,
Dexter Math Tutoring
,
Hamburg Math Tutoring
Nearby Tutors:
Detroit Math Tutors
,
Sterling Heights Math Tutors
,
Ann Arbor Math Tutors
,
Farmington Hills Math Tutors
,
Rochester Math Tutors
,
Ypsilanti charter Township Math Tutors
,
Augusta charter Township Math Tutors
,
Angell Math Tutors
,
Belleville Math Tutors
,
Macomb Math Tutors
,
Bridgewater Math Tutors
,
Canton Math Tutors
,
Clinton Math Tutors
,
Dexter Math Tutors
,
Hamburg Math Tutors
Call us today to connect with a top
Math tutor in Blackman, MI
(734) 348-3890