Biotechnology Tutoring Near Me
Private In-Home and Online Biotechnology Tutoring Near You
Receive personally tailored Biotechnology lessons from exceptional tutors in a one-on-one setting. We help you connect with in-home and online tutoring that offers flexible scheduling and your choice of locations. Varsity Tutors helps thousands of people asking, "How do I connect with the best Biotechnology tutors near me?"
100% Tutor Satisfaction Guarantee
At Varsity Tutors, we're committed to connecting you to top tutors capable of delivering an outstanding experience. That's why we provide a 100% tutor satisfaction guarantee.
Looking for "Biotechnology tutors near me"? Varsity Tutors can help.
By studying the various ways in which particular genes can be inserted into an organism's existing genetic code, scientists have discovered how to use these organisms for the benefit of society. As the field devoted to this practice and its potential results, biotechnology is a complex discipline on the forefront of current scientific research, and presents a wide variety of potential real-world applications. For instance, did you know that transgenic E. Coli are used to create insulin to help people who are diabetic maintain their blood sugar levels? With the great amount of potential this field holds, its no wonder that numerous undergraduate and graduate curricula offer courses completely dedicated to biotechnology, and that biotechnology units often feature in genetics classes as well.
As you might be able to infer, the field of biotechnology is a complex one. To succeed, you need both a solid foundation in traditional genetics concepts, as well as the ability to approach challenges with creative problem-solving skills. There is also a large amount of specific vocabulary and jargon to deal with. Further, biotechnology demands the consideration of scientific ethics in ways that other scientific subjects, such as physics and chemistry, do not. Varsity Tutors can help you connect with biotechnology tutoring across the country that can help you work through the material you need to learn in an organized and efficient way.
4.9/5.0 Satisfaction Rating*
Recent Tutoring Session Reviews
"In this session, we worked to prepare the student on morphogenesis and stem cells. For plants, we went over the contents of a seed, the anatomy of a sprout, and the apical meristem (how it correlated to animal stem cells). She struggled most with the plant content as it was mostly memorization of terms, but it went well. We created study note cards from her test objectives list, and I instructed her to use those to study. I had no concerns about this session."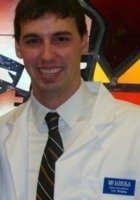 "We went through genetics. He had an exam the next day so I went through it with him. I had some questions prepared so I had him complete those while I created different pedigrees for him to work on. I went through the 4 types of pedigrees with him and had him label the genotypes on each. We also went through some of the diseases he was told to memorize. We also were able to get in some geometry. I tested him by just complicating the problems and showing him little tricks to solve them. Also taught him The Rule of Sine. Extremely intelligent student and picks up information quickly."
"We covered: - Darwin's Theory of Evolution by Natural Selection. - Darwin's evidence for evolution. - Cladistics and Taxonomy. - Fossil and molecular evidence for Evolution. - The difference between punctuated equilibrium and descent with modification. We went over the student's quiz from last week to analyze errors and any patterns. For this week's quiz I went over three general test taking strategies to implement this week and to help him feel more confident. I also asked him to make 6 more flashcards in the method we had discussed last week."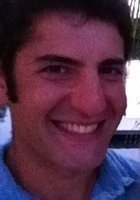 Find Test Prep in These Cities
Find Classes in These Cities