Call Now to Set Up Tutoring:
(310) 617-6847
Private In-Home and Online Physics Tutoring in Beverly Hills, CA
Receive personally tailored Physics lessons from exceptional tutors in a one-on-one setting. We help you connect with in-home and online tutoring that offers flexible scheduling and your choice of locations.
How can a Physics tutor help you?
If you're struggling to understand physics, Varsity Tutors is ready to help. Varsity Tutors' educational directors are experienced at helping students in Beverly Hills, CA, find independent physics tutors. Physics is a complex subject based on measurements, experiments, and mathematical analysis, which can be difficult concepts to understand. The physics tutors in your area don't just know about physics; they know how to teach physics, and a good teacher means higher test scores and better grades. Instruction from a highly qualified tutor could help you understand your physics course, and prepare you to move on to advanced classes.

Experienced physics tutors can meet with you in person, at any convenient location, including online using our face-to-face online learning platform. Don't think you have the time for private tutoring? Let us do the hard work for you. We'll only connect you with a tutor who is available to work with you on your schedule. When you receive instruction from a physics tutor whose only goal is to strive to ensure you fully understand the subject, you'll actually save the time you'd spend trying to tackle it yourself.

Let Varsity Tutors match you with an expert physics tutor in Beverly Hills, who can quickly evaluate your strengths and weaknesses, and then tailor a study plan designed to meet your specific goals. This personalized approach allows you to receive targeted instruction and study sessions directly related to your needs. The physics tutors in your area don't just know about physics; they know how to teach physics, and a good teacher means higher test scores and better grades.

Whether you're struggling with a specific physics problem or with the subject in general, a private physics tutor in Beverly Hills can work with you to try to get you back on track in your class. When you call the Varsity Tutors educational directors, they'll find you an expert physics tutor whose teaching style matches your learning style. Your sessions will cover topics such as momentum and forces, but you won't spend time on concepts you already have a full grasp of. Working with a personal tutor will strive to ensure the time you invest in learning this subject is time well spent. If you're preparing for an upcoming physics course or exam, Varsity Tutors can help you locate a professional tutor with a strong and successful background working to help students try to understand all areas of physics.

A physics tutor in Beverly Hills, CA, can offer you a more individualized, engaging, and structured learning experience so the work you put in now could benefit you for years to come. Give yourself the gift of an academic advantage; call today for more information.
Recent Tutoring Session Reviews
"In this session, we wrapped up the section on balance of forces and the application of Newton's laws of motions. We worked through problem sets. There continues to be a little trouble with the math portion (geometry), but the student grasps the physics quite well. We worked on developing problem solving strategies for attacking these types of problems. She has shown great progress."
"The student and I went over material for her Physics quiz the next day, which covered sound. We went over how sound waves form, how they travel through different media, and the concepts of resonance and interference. We also worked through problems involving the speed of sound, distance, and time."
"We prepared for his physics test on energy and work by going over review and practice work sheets. He understood the material well and only needs to work on manipulating the different equations to combine multiple concepts when needed. Additionally, we worked on a physics lab concerning impulse and force. There was some confusion in choosing the right equation at times and in calculating the area under graphs, but he seemed to realize any mistakes or confusion he had while he was working."
"The student needed help with physics, so we practiced her acceleration, velocity, and position packet with free fall objects. She's very sharp but doesn't understand the basic concepts, so answering her questions doesn't take very long but she has a lot of them."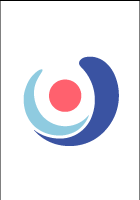 "The student and I started our session with going over the tougher questions she had on her math and physics tests earlier this week. Her physics teacher says that he is going to stress "proof" problems, which is something we plan to work on more in the future. For most of the day we worked with Excel and on the student's physics lab. We went over graphing in Excel, calculating correlation coefficients and standard deviation, plotting best fit lines, and determining best-fit slope and intercept straight from data."
"In today's session, we worked on the chapters vectors and 1-D motion. Since the student is a pre-med student and has not taken physics in a long time, I needed to provide a little refresher on some of the concepts. She was quick to grab the information I shared with her and applied it to problems we practiced from her homework (which are not graded, but only for practice). She seems willing to learn and has the ability to easily grasp information that comes her way. I guided her through two questions, and she did the work for most of the others, except a few steps where I had to ask questions to guide her to the right answer."
Nearby Cities:
Malibu Physics Tutoring
,
Oxnard Physics Tutoring
,
Santa Barbara Physics Tutoring
,
Woodland Hills Physics Tutoring
,
Santa Clarita Physics Tutoring
,
Thousand Oaks Physics Tutoring
,
Simi Valley Physics Tutoring
,
Ventura Physics Tutoring
,
Camarillo Physics Tutoring
,
Moorpark Physics Tutoring
,
Santa Paula Physics Tutoring
,
Agoura Hills Physics Tutoring
,
Calabasas Physics Tutoring
,
Port Hueneme Physics Tutoring
,
Fillmore Physics Tutoring
Nearby Tutors:
Malibu Physics Tutors
,
Oxnard Physics Tutors
,
Santa Barbara Physics Tutors
,
Woodland Hills Physics Tutors
,
Santa Clarita Physics Tutors
,
Thousand Oaks Physics Tutors
,
Simi Valley Physics Tutors
,
Ventura Physics Tutors
,
Camarillo Physics Tutors
,
Moorpark Physics Tutors
,
Santa Paula Physics Tutors
,
Agoura Hills Physics Tutors
,
Calabasas Physics Tutors
,
Port Hueneme Physics Tutors
,
Fillmore Physics Tutors
Call us today to connect with a top
Physics tutor in Beverly Hills, CA
(310) 617-6847