We are open Saturday and Sunday!
Call Now to Set Up Tutoring:
(310) 617-6847
Private In-Home and Online Accounting Tutoring in Beverly Hills, CA
Receive personally tailored Accounting lessons from exceptional tutors in a one-on-one setting. We help you connect with in-home and online tutoring that offers flexible scheduling and your choice of locations.
How can Accounting tutoring help you succeed?
While you're not sorry you decided to start a degree program in Accounting, you found out pretty quickly that it's quite a bit of work. Though the classes are interesting, some things just keep tripping you up. You can see you're going to need some extra help in order to keep up with the curriculum. Get the help you need from a personal tutor. Let Varsity Tutors start the process. We can match you with an accounting tutor in Beverly Hills, CA, who is a skilled teacher and an expert in the subject.
What sets tutoring apart from classroom learning is the emphasis on individualized attention. A tutor will be able to tailor their approach to your strong and weak points, and create a lesson plan to address where you're having difficulty. You might be free to ask questions, and work at your own pace. An expert tutor in Beverly Hills, CA, can plan engaging study sessions with your interests in mind so you can enjoy learning about accounting.
What do you hope to achieve in your accounting studies? Are you going for an associate degree, or a full bachelor's? Maybe you're even looking to add a CPA or CMA certification, or another professional certification. A tutor will know the requirement differences for each certification, and could help you focus on the material you need to get ready for your exam. Varsity Tutors can connect you with a talented accounting tutor in Beverly Hills who could help you set goals and potentially exceed them in a timely manner.
You don't have to worry about how or when to fit study time into your schedule. Just let your tutor know your availability, and they'll do everything they can to find the days and times that work best for you. If you can only meet at home, your tutor will make it happen. But if it's possible to meet at another location, they'll arrange a study session anywhere you like. Varsity Tutors even offers a face-to-face live learning platform to allow you to study online alongside your tutor when it's convenient.
You have plans for the future. With personalized attention and encouragement from a tutor, you'll be able to put those plans into action and see them through. Let us find you an expert accounting tutor in Beverly Hills with the experience, skills, and teaching approach that matches your needs. Call Varsity Tutors today!
Recent Tutoring Session Reviews
"This was the final session for the student and me to meet before her final exams. First, she explained the content from her Physics class to me. We briefly discussed some topics from that subject then had a discussion about her overall feelings. She seemed well prepared, confident, and ready to take her exams. I feel that the extra time and effort she made will reflect immensely on her overall scores. I also told her that she can continue to work with me on her SAT/ACT prep if she would like. She is a wonderful student and a pleasure to work with."
"We reviewed more material using practice questions today. The student is doing better with the open response questions. We figured out that a large part of his problem was not knowing what information was provided in the reference table on the exam, so he has been using that as a resource more which has greatly improved his responses."
"The student and I worked on averages, converting fractions to decimals and converting decimals to percentages.  We also did some power up exercises for subtraction and multiplication. We'll keep practicing."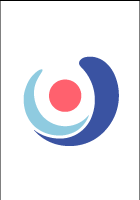 "Today was a giant review for the student's exam on DNA tomorrow. I created several mini-tests with questions about structure to experiments to genetic engineering. I think he has really gained an understanding of the topic and will do very well on his exam."
"Review of school tests (math & reading), mixed review, and reading comprehension. The student's grades seem to be improving; we will still work on focus and attention to detail in future sessions."
"I worked with the student and helped her review for her upcoming exam. Concepts covered included acquisition costs, depreciation, calculating gain/ loss on sale of assets, maturity value of notes, and inventory/ cost of goods."
Nearby Cities:
Malibu Accounting Tutoring
,
Oxnard Accounting Tutoring
,
Santa Barbara Accounting Tutoring
,
Woodland Hills Accounting Tutoring
,
Santa Clarita Accounting Tutoring
,
Thousand Oaks Accounting Tutoring
,
Simi Valley Accounting Tutoring
,
Ventura Accounting Tutoring
,
Camarillo Accounting Tutoring
,
Moorpark Accounting Tutoring
,
Santa Paula Accounting Tutoring
,
Agoura Hills Accounting Tutoring
,
Calabasas Accounting Tutoring
,
Port Hueneme Accounting Tutoring
,
Fillmore Accounting Tutoring
Nearby Tutors:
Malibu Accounting Tutors
,
Oxnard Accounting Tutors
,
Santa Barbara Accounting Tutors
,
Woodland Hills Accounting Tutors
,
Santa Clarita Accounting Tutors
,
Thousand Oaks Accounting Tutors
,
Simi Valley Accounting Tutors
,
Ventura Accounting Tutors
,
Camarillo Accounting Tutors
,
Moorpark Accounting Tutors
,
Santa Paula Accounting Tutors
,
Agoura Hills Accounting Tutors
,
Calabasas Accounting Tutors
,
Port Hueneme Accounting Tutors
,
Fillmore Accounting Tutors
Call us today to connect with a top
Accounting tutor in Beverly Hills, CA
(310) 617-6847