Call Now to Set Up Tutoring:
(617) 947-9800
Private In-Home and Online Physical Chemistry Tutoring in Beverly, MA
Receive personally tailored Physical Chemistry lessons from exceptional tutors in a one-on-one setting. We help you connect with in-home and online tutoring that offers flexible scheduling and your choice of locations.
Recent Tutoring Session Reviews
"The student and I covered Chapter 11 (Astronomy), lessons 1-3(inner planets). This was the first meeting, and he was pretty responsive."
"In this session, we worked problems relating to the Doppler Effect and basics of sound waves. We then moved on to more advanced wave topics of superposition and interference. We discussed topics like constructive and destructive interference, diffraction, slit experiments, and standing waves. We also worked problems on these topics."
"In this session, we went over gas laws, gas stoichiometry, and energy in gas. We did several practice problems and discussed several concepts involved with gas stoichiometry and energy in gas."
"We reviewed slope deflection for a continuous beam with variable distributed loadings. We derived the slope deflection equations, reviewed the simultaneous equation solutions, performed the statics for equilibrium, and reviewed the shear and moment diagrams for maximums and inflection points."
"We reviewed some problems in work and energy for the student's upcoming test. He was upbeat as usual in solving the problems and wanted to know the concepts behind setting up a problem prior to solving. I told him this was good because if he can understand the concepts, he can solve any problem related to that material, rather than memorizing how to solve only one problem. I didn't give him any extra problems. He understood and was confident in his abilities to solve the review problems we went over."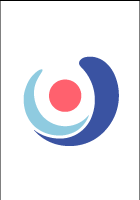 "We reviewed the different kinds of bonds, focusing on ionic and covalent bonds and how they differ in the arrangement of electrons and their properties. I explained how covalent bonds can satisfy an atom's requirement to have 8 valence electrons. We reviewed characteristics of different groups and trends of the periodic table, i.e. as you move to the right, electron affinity increases.
The student had a great attitude and has a remarkably strong understanding of the concepts."
Nearby Cities:
Framingham Physical Chemistry Tutoring
,
Westminster Physical Chemistry Tutoring
,
Providence Physical Chemistry Tutoring
,
Worcester Physical Chemistry Tutoring
,
Nashua Physical Chemistry Tutoring
,
Warwick Physical Chemistry Tutoring
,
Cranston Physical Chemistry Tutoring
,
Woonsocket Physical Chemistry Tutoring
,
Leominster Physical Chemistry Tutoring
,
Fitchburg Physical Chemistry Tutoring
,
Marlborough Physical Chemistry Tutoring
,
Norwich Physical Chemistry Tutoring
,
Franklin Physical Chemistry Tutoring
,
New Hampshire Physical Chemistry Tutoring
,
Rhode Island Physical Chemistry Tutoring
Nearby Tutors:
Framingham Physical Chemistry Tutors
,
Westminster Physical Chemistry Tutors
,
Providence Physical Chemistry Tutors
,
Worcester Physical Chemistry Tutors
,
Nashua Physical Chemistry Tutors
,
Warwick Physical Chemistry Tutors
,
Cranston Physical Chemistry Tutors
,
Woonsocket Physical Chemistry Tutors
,
Leominster Physical Chemistry Tutors
,
Fitchburg Physical Chemistry Tutors
,
Marlborough Physical Chemistry Tutors
,
Norwich Physical Chemistry Tutors
,
Franklin Physical Chemistry Tutors
,
New Hampshire Physical Chemistry Tutors
,
Rhode Island Physical Chemistry Tutors
Call us today to connect with a top
Physical Chemistry tutor in Beverly, MA
(617) 947-9800