We are open Saturday and Sunday!
Call Now to Set Up Tutoring:
(617) 947-9800
Private In-Home and Online Computer Science Tutoring in Beverly, MA
Receive personally tailored Computer Science lessons from exceptional tutors in a one-on-one setting. We help you connect with in-home and online tutoring that offers flexible scheduling and your choice of locations.
Recent Tutoring Session Reviews
"We talked about how to write a reflection essay; we went over critical analysis for the essay and how to structure it.  In addition, we went over research methods for the Dante paper.  Student has issues with writer's block."
"The student and I transferred his answers for Practice test A and the Benchmark test to scan sheets.  We also finished science worksheets on weathering vocabulary and heat.  Finally, we finished the student's dailies 15 and 16 for English."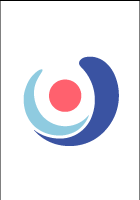 "The student and I finished defining my vocabulary list today. The student already knew some of the words and was able to define them when asked, and he seemed to understand most of the other new words without much difficulty. We then drilled on the previously-defined vocabulary; he remembered at least two-thirds of the definitions from before, so I was glad to see his study paying off. Next week, we'll look back at the new vocabulary and possibly look at some of his homework."
"By request we focused on the English portion of the ACT.  Completed 2 practice exercises & started a third (remainder for the student to do as homework).  Provided the student with copies of the following:  English grammar & usage guide, a second vocabulary listing, and the top 100 math concepts tested on the ACT.  The parent wanted an extra session between now & the student's test (9/10).  So two sessions are planned - 9/1 & 9/4.  Review will include some math by request."
"Discussed functions of organelles, DNA replication, and transmembrane proteins. We also discussed cAMP and its role as a second messenger within the cell in relation to G proteins. These were in preparation for a test she has tomorrow."
"The student has a quiz in his math class tomorrow so we went over topics that would be on the quiz. We went over decimals (addition/subtraction/multiplication of decimals) and then worked out problems in his book and workbook. I think he had a better grasp of the subject once we were done with our session and he said he felt more comfortable with them."
"We spent the majority of the session preparing for the student's chemistry quiz, which is tomorrow.  The quiz will cover groups and periods on the periodic table, properties of metals, metalloids, nonmetals, and periodic trends (with a focus on atomic radius).  We made a study guide, and I advised her to memorize the properties and the names of groups, particularly alkali metals, alkaline earth metals, halogens, and noble gases.  I related to common knowledge in an effort to help her recall the properties of metals (copper conducts electricity and is shiny, etc.).  She needed some help conceptualizing atomic radius and how the trend relates to the periodic table, but otherwise she seemed to understand the material quite well.  We spent our last few minutes going through diagrams of the urinary system and the kidney, as she will have a biology quiz sometime this week."
"The student and I had our last session today. We reviewed every single section to be sure that he is comfortable with the material. He is very fluent in all of the question types and content. Right now, it's just making sure that he reads the answer choices thoroughly so that he isn't sucked into wrong answer traps. Similarly, he needs to be diligent about reading questions all the way through and making sure that he knows what he is looking for as the right answer. We encountered a very difficult science passage today and he was able to tackle it with some help. I have no doubt that he will do very well on this test as long as he takes the time to read and understand each question. It was a pleasure to work with him!"
"The student completed his homework, which involved determining inverse trig functions using a calculator. We then talked about strategies for more effectively tackling the timed quizzes his teacher is giving on values of trig functions for special triangles."
"Started another practice SAT exam. The student continues to make progress.

We also did a quick review of trigonometry concepts from her Pre-Calculus class."
"The student and I were able to find some areas in 5th grade math that were a little challenging. He did well in their review. We also used one of his STAR testing review books to read a couple of stories, talk about them and take the short answer test at the end. It was useful for him to create cohesive thoughts and put them down on paper."
"The student and I met to review for his chapter test on exponential functions. He didn't do so well on his previous quiz, but only because of some minor mistakes. He understands the concepts well, but sometimes make minor errors. I stressed the importance of checking your work, and made sure that we checked our work when doing the chapter review."
Nearby Cities:
Framingham Computer Science Tutoring
,
Westminster Computer Science Tutoring
,
Providence Computer Science Tutoring
,
Worcester Computer Science Tutoring
,
Nashua Computer Science Tutoring
,
Warwick Computer Science Tutoring
,
Cranston Computer Science Tutoring
,
Woonsocket Computer Science Tutoring
,
Leominster Computer Science Tutoring
,
Fitchburg Computer Science Tutoring
,
Marlborough Computer Science Tutoring
,
Norwich Computer Science Tutoring
,
Franklin Computer Science Tutoring
,
New Hampshire Computer Science Tutoring
,
Rhode Island Computer Science Tutoring
Nearby Tutors:
Framingham Computer Science Tutors
,
Westminster Computer Science Tutors
,
Providence Computer Science Tutors
,
Worcester Computer Science Tutors
,
Nashua Computer Science Tutors
,
Warwick Computer Science Tutors
,
Cranston Computer Science Tutors
,
Woonsocket Computer Science Tutors
,
Leominster Computer Science Tutors
,
Fitchburg Computer Science Tutors
,
Marlborough Computer Science Tutors
,
Norwich Computer Science Tutors
,
Franklin Computer Science Tutors
,
New Hampshire Computer Science Tutors
,
Rhode Island Computer Science Tutors
Call us today to connect with a top
Computer Science tutor in Beverly, MA
(617) 947-9800