We are open Saturday and Sunday!
Call Now to Set Up Tutoring:
(847) 840-2442
Private In-Home and Online Anatomy Tutoring in Berwyn, IL
Receive personally tailored Anatomy lessons from exceptional tutors in a one-on-one setting. We help you connect with in-home and online tutoring that offers flexible scheduling and your choice of locations.
Recent Tutoring Session Reviews
"During this session, we went through a review packet on polyatomic ions We also reviewed multiple choice questions on an old exam."
"We reviewed the reading that the student did in the past week. The topics we covered were: different models of the atom, spectroscopy, quantum numbers, and electron configurations."
"Discussed intended goal for tutoring- MCAT Physical Science Prep and Chemistry 2 Prep. Assessed General Chemistry knowledge and reviewed kinetic gas laws. Reviewed trends in the periodic table."
"The student and I covered nomenclature of organic molecules, specifically those with various functional groups, and substituted and/ or branched alkanes. We went over the fundamentals last week, so this week we spent time on drawing the structures of various structural formulas in stick diagrams to visualize how they should be properly named. I used test questions from the test bank to practice, and sent him a copy of a long test with answers for additional practice. I recommended he obtain flash cards online to remember the functional groups by sight. He improved quite a bit, but still has some practice to do to master the naming system. He understands the concepts quite well now, and just needs to polish his problem-solving approach."
"The student and I covered potential energy and kinetic energy, and how they are related to each other. We then viewed some videos and completed quizzes on her school website. We also used the physics board to work problems on the website. She has a good handle on the topic."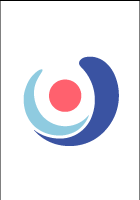 "The student and I covered problems involving forces, Sigma F = 0 problems, problems with multiple forces (hanging mass problems), and we also covered box on a ramp problems involving friction with flat and inclined ramps. He was not really struggling with the material. In fact, he had practice problems that he had not covered in class yet, so I taught him how to do the problems, and he understood the material. I included strategies for drawing free body diagrams and organizing forces in different directions in a table. When he is taught the material in class, he will be an expert in it."
Nearby Cities:
Evanston Anatomy Tutoring
,
Skokie Anatomy Tutoring
,
Oak Park Anatomy Tutoring
,
Downers Grove Anatomy Tutoring
,
Highland Park Anatomy Tutoring
,
Des Plaines Anatomy Tutoring
,
Glencoe Anatomy Tutoring
,
Naperville Anatomy Tutoring
,
Oak Lawn Anatomy Tutoring
,
Elmhurst Anatomy Tutoring
,
Lombard Anatomy Tutoring
,
Schaumburg Anatomy Tutoring
,
Lake Forest Anatomy Tutoring
,
Buffalo Grove Anatomy Tutoring
,
Wheaton Anatomy Tutoring
Nearby Tutors:
Evanston Anatomy Tutors
,
Skokie Anatomy Tutors
,
Oak Park Anatomy Tutors
,
Downers Grove Anatomy Tutors
,
Highland Park Anatomy Tutors
,
Des Plaines Anatomy Tutors
,
Glencoe Anatomy Tutors
,
Naperville Anatomy Tutors
,
Oak Lawn Anatomy Tutors
,
Elmhurst Anatomy Tutors
,
Lombard Anatomy Tutors
,
Schaumburg Anatomy Tutors
,
Lake Forest Anatomy Tutors
,
Buffalo Grove Anatomy Tutors
,
Wheaton Anatomy Tutors
Call us today to connect with a top
Anatomy tutor in Berwyn, IL
(847) 840-2442