Private In-Home and Online Trigonometry Tutoring in Bernalillo County, NM
Receive personally tailored Trigonometry lessons from exceptional tutors in a one-on-one setting. We help you connect with in-home and online tutoring that offers flexible scheduling and your choice of locations.
100% Tutor Satisfaction Guarantee
At Varsity Tutors, we're committed to connecting you to top tutors capable of delivering an outstanding experience. That's why we provide a 100% tutor satisfaction guarantee.
How can a Trigonometry tutor help you?
Trigonometry is the study of the angles and sides of triangles, and their relationships to each other. It is a field of study that comes into play in many areas of life that you might not expect, including in sports, in cartography, and in astronomy. If you are taking a trigonometry class and having a hard time, or even if you just want to maintain your perfect 4.0 GPA, a private tutor may be just the thing you need. Varsity Tutors can find you a talented trigonometry tutor in Bernalillo County who can work with students at all proficiency levels.
A skilled trigonometry tutor in Bernalillo County, NM, can assess your abilities to try to help you perform your best in trigonometry. On first meeting with you, your tutor will get to learn your strengths and weaknesses, your preferred learning style, and enough of your personality so that they will know how best to present information to you so that you learn most effectively. If one method is not working, your tutor will try another. In the classroom, the teacher generally teaches in the way that is most comfortable to them, no matter what the individual needs of their 30 or more students may be. A private tutor, on the other hand, will work with nothing but your specific needs in mind.
4.9/5.0 Satisfaction Rating!* Contact us to hear why. Tutoring from UNM Honors College students.
Session Summaries by Trigonometry Tutors
"The student and I discussed how his classes are going, in particular how his math class has been. They're doing parent functions and translations. He was able to explain the ideas behind this and said that he understood the material. I introduced literal equations in order to be able to solve systems of equations."
"The student and I reviewed some more subjects and skills that she would have covered in 2nd grade: telling time, reading graphs, recognizing shapes, and counting money. She was pretty secure in all of these, except for telling time, which we will go over again on Wednesday. We also did more practice on her addition and subtraction facts, which are getting faster, and moved onto addition and subtraction of 3-digit numbers. She even surprised me by solving a problem by grouping on her own, which is a beginning 3rd grade skill, so I think we'll do some basic multiplication on Wednesday as well. I think she is really ready to start 3rd grade math this year!"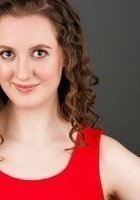 "This was a wonderful first session with this student. We spent the day reviewing a great number of fundamental concepts necessary for the algebra and geometry that we will subsequently cover in the coming sessions. We began with a review of long division (divide --> multiply --> subtract --> drop) because she was a bit shaky on that. We were able to review the calculation of percents and decimals, and conversion between the two. We practiced reducing fractions and operations with fractions: adding/ subtracting by way of finding a common denominator, multiplying by multiplying numerators and denominators, and dividing by flipping the fraction and then multiplying. In there too was some practice with converting mixed numbers to improper fractions, and vice versa."