Private In-Home and Online French Tutoring in Bernalillo County, NM
Receive personally tailored French lessons from exceptional tutors in a one-on-one setting. We help you connect with in-home and online tutoring that offers flexible scheduling and your choice of locations.
100% Tutor Satisfaction Guarantee
At Varsity Tutors, we're committed to connecting you to top tutors capable of delivering an outstanding experience. That's why we provide a 100% tutor satisfaction guarantee.
Session Summaries by French Tutors
"This time we covered stem changing Spanish verbs like usar, jugar and cerrar. We covered the basic changes verbs with this vowels become. Then I had the student conjugate about 35 verbs for me which he did with no problem. We went over some reading text that needed to be completed with these verbs. He also did this with no problem, selecting the correct verb for the sentence and conjugating it the correct form. Then, we worked on positive and negative adjectives, which he will be covering in school this week. As always he is a fast learner and was able to pick up these new concepts quite easily. "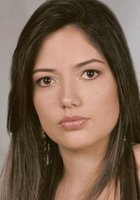 "The student and I had a great first session where we reviewed stem changing verbs in the preterite. We conjugated all of the verbs listed in his unit and created charts for these. In making the charts, I pointed out irregularities with certain verbs in the third person singular such as "hacer." These charts will assist him as he prepares for his upcoming test. In addition to reviewing regular preterite stem changers, we went over all of the irregular verbs listed in his book such as tener, andar, producir, conducir, etc. For our next session, he will be speaking with his teacher to have an idea of the upcoming items that will be covered in class. This way, when he and I meet, I will be able to introduce some of topics before he learns them in class. This will help him to be familiar and get ahead in the class."
"We reviewed the rules for conjugating regular -ar, -er, and -ir verbs in the present tense and did some practice exercises with each type of verb. We then moved on to some irregular verbs in the present tense, which will be on the first exam. We briefly talked about stem-changing verbs and did a little bit of practice. We then went over some of the online assignments she has for the course; the student read them aloud to practice her pronunciation (part of her grade for Spanish 201 is for speaking ability, so speaking practice is important), and we practiced some of the new vocabulary for the current lesson. I made a packet of additional exercises for her to work on if she wants extra practice with verb conjugations. We will continue spending some time reviewing and practicing grammar and vocabulary and some time reviewing her homework assignments."