Private In-Home and Online Reading Tutoring in Berkeley, CA
Receive personally tailored Reading lessons from exceptional tutors in a one-on-one setting. We help you connect with in-home and online tutoring that offers flexible scheduling and your choice of locations.
100% Tutor Satisfaction Guarantee
At Varsity Tutors, we're committed to connecting you to top tutors capable of delivering an outstanding experience. That's why we provide a 100% tutor satisfaction guarantee.
How can a Reading tutor help you?
There aren't many better ways to try to help your child improve their reading than setting up private tutoring sessions for them. Varsity Tutors will match your child with a reading tutor in Berkeley, CA, who will motivate them to reach beyond their goals in reading. The tutor will start by assessing your child's current reading skills, looking particularly at their strengths and weaknesses, along with their educational needs. With that information, the tutor can create a customized study plan that aims to try to improve your child's reading abilities and fixes up any weak points they have. Whether your child has been having a hard time with word recognition, affixes and roots, phonemic awareness, antonyms and synonyms, or any other key components of reading, a skilled tutor could break concepts down so they could be easier to understand. Your child could pick up on every essential detail with the help of their tutor.
We can match your child with an enthusiastic reading tutor in Berkeley who will encourage them to aim higher. A tutor can come meet with your child anywhere, including in your home, at LeConte Elementary, or even out at their favorite park on a sunny day. Varsity Tutors even has face-to-face online tutoring sessions through our live learning platform.
Personalized tutoring by top Stanford grads and others from San Jose to Napa! 4.9/5.0 Satisfaction Rating*
Session Summaries by Reading Tutors
"This was our first session back after a long break and I was happy to see that the student had gotten new books that seemed very appropriate for her reading level. We have decided on a plan of mixing Magic Treehouse books in order to keep her interest. The student also decided that she would like to start working a little bit on word problems for math at the end of her sessions. So our plan for next week is to do reading for 45 minutes and math for 15 minutes. I was impressed that she already wanted to start learning 3rd grade math so that she can get ahead of the curve in her class. This shows a lot of academic interest and drive to succeed on her part."
"The student and I went over the instructions for a diagnostic test I prepared to help me evaluate his strengths and weakness in language. We then discussed John Cheever's short story "The Swimmer," paying especial attention to figurative language and idiomatic usage."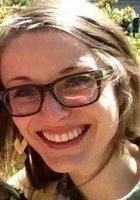 "Student A - She read Fancy Nancy Fancy Words from Accessories to Zany. She did a great job reading and answering some questions on the story to check comprehension. We made some personal connections to the book as well to pull in some things she can relate to from her life. We also read The Little Penguin. We discussed the main characters and problem and solution of the story. Student B - He continued to read Puppy Patrol Big Ben. We discussed the different characters and some likenesses and differences. He also read a couple short stories and answered some extended response questions to check comprehension."