Call Now to Set Up Tutoring:
(214) 206-7940
Private In-Home and Online Physics Tutoring in Benbrook, TX
Receive personally tailored Physics lessons from exceptional tutors in a one-on-one setting. We help you connect with in-home and online tutoring that offers flexible scheduling and your choice of locations.
Recent Tutoring Session Reviews
"The student and I went over some final questions she had in preparation for her exam tomorrow. We went through some problems from the textbook and from the materials provided by her teacher. I believe she is well prepared for the exam and hope all goes well! She promised to call or email me if she needs any further help for the test."
"After attending a speed reading seminar, I worked with the student on the skills that I learned. Speed reading is a completely new way of reading material, so it will take practice and time for him to get the hang of it. I'm hoping that we can get him reading faster -- one of the things I learned was the faster a student can read, the less the brain will wander (something the student said he struggles with). His reading speed right now is low, about 150 words/minute but I think we can get that up to 250.
We also worked on vocab, something the student will really need to focus on outside of our sessions. I'll keep quizzing him on a weekly basis as we gather new words for him to study.
I worked with him on breaking down sentences, determining their meaning before trying to insert any complex words."
"The student and I met for the last time today before the ACT on Saturday. I feel like the student has made leaps and bounds of progress. We reviewed his math skills today and he seems very comfortable with the material on the ACT. We also reviewed more English problems and pin-pointed some problem areas for the student to focus on. I feel like it was a very successful and worthwhile session. The student took a practice ACT yesterday and got a 23. I feel like it will be very easy for The student to get the 24 that he is aiming for. In fact, I think he will get higher than that."
"Precal: review worksheet over law of sines and law of cosines. Word problems are a bit challenging for the student to draw diagrams from. Once the diagram is drawn she has no problem applying the equations."
"I started this session with the student by going over the format of his upcoming final exam.  We then worked on his homework and started to go over some essential points regarding verbs and verb conjugations.  We spent most of our time working with the preterite verb tense and the imperfect verb tense.  We ended the session by working on how to properly use direct object pronouns and indirect object pronouns.  During the session, he showed remarkable improvement in his understanding of pronouns and appeared to solidify his knowledge of the preterite and imperfect."
"The student and I reviewed her homework (math & writing). Her writing was an 8. Her homework for this week is to do practice test #5 by next weekend. We will then meet next June 4 for our final session before her June 10 exam."
"The student and I reviewed homework exercises. Continued on reflexive verbs. Practiced speaking about daily routines.  We began the preterite tense. He will review the present tense and preterite verb endings."
"Over the weekend the student and her mom emailed me a copy of her Chapter 9 review. I looked over Danielle's work, and emailed them back a document that went through each problem and specifically showed how to work through those problems she got incorrect. As such, we started today's session by going over her review and working through several problems from each section to make sure she was comfortable with the material and had learned from her mistakes. Since she had a make-up Geometry test on Friday, we spent the rest of the session working on a note card she was allowed to use during the test as a resource. Prior to ending the session, I emphasized to her the need for her to practice additional problems using just her note card as a resource to ensure she would be comfortable using it during the test."
"We started off by going over vocabulary words. The student has memorized several of them. We then practiced synonyms and an analogy section from the SSAT book. We also practiced half of an analogy worksheet that I found online."
"Today, I helped the two students with algebra. We worked on solving inequality problems, and I worked with them on writing each step out to understand whether to flip the sign or not. They started to get in that habit and will continue practicing it."
"In the last session of the year, only two students were able to make it. Consequently, they both got one-on-one attention on whatever projects they decided to bring in. One brought quarterly reviews and one brought a personalized thank you."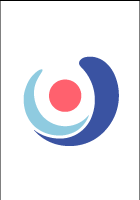 "Today, the student and I went over drills for reading, writing, and math. I feel that he is improving on the reading and writing sections as he is developing a strategy to attack each section. To help him hone the strategy, I think I will continue to work on drills with him. I also gave him a very hard math drill as I feel that his strongest subject is math, and, by doing challenging SAT questions, he will be better prepared for the challenging questions (as well as the easier questions) on the actual SAT. For homework, I gave a few sections from his test practice book and some reading from another prep book."
Nearby Cities:
Fort Worth Physics Tutoring
,
North Richland Hills Physics Tutoring
,
Haltom City Physics Tutoring
,
Keller Physics Tutoring
,
Hurst Physics Tutoring
,
Burleson Physics Tutoring
,
Cleburne Physics Tutoring
,
Colleyville Physics Tutoring
,
Watauga Physics Tutoring
,
Saginaw Physics Tutoring
,
Mineral Wells Physics Tutoring
,
White Settlement Physics Tutoring
,
Forest Hill Physics Tutoring
,
Crowley Physics Tutoring
,
Azle Physics Tutoring
Nearby Tutors:
Fort Worth Physics Tutors
,
North Richland Hills Physics Tutors
,
Haltom City Physics Tutors
,
Keller Physics Tutors
,
Hurst Physics Tutors
,
Burleson Physics Tutors
,
Cleburne Physics Tutors
,
Colleyville Physics Tutors
,
Watauga Physics Tutors
,
Saginaw Physics Tutors
,
Mineral Wells Physics Tutors
,
White Settlement Physics Tutors
,
Forest Hill Physics Tutors
,
Crowley Physics Tutors
,
Azle Physics Tutors
Call us today to connect with a top
Physics tutor in Benbrook, TX
(214) 206-7940