Call Now to Set Up Tutoring:
(214) 206-7940
Private In-Home and Online Mandarin Chinese Tutoring in Benbrook, TX
Receive personally tailored Mandarin Chinese lessons from exceptional tutors in a one-on-one setting. We help you connect with in-home and online tutoring that offers flexible scheduling and your choice of locations.
Recent Tutoring Session Reviews
"In our first session, the student and I began reviewing her previous semester in chemistry. The course she is taking is more advanced than most HS chemistry courses by about a semester, and she lacked the previous knowledge to jump in, so we worked extensively on atomic and electronic structure in order to prepare her for the later applications. We also worked on ionic and covalent bonds and basic compound naming."
"Today the student and I worked on measurements and conversions for weight, time and length. We reviewed the second half of the practice assessment test that the student took and went over the questions she missed in depth. We also reviewed the Pythagorean theorem and the Pythagorean squares and how to determine the areas of the squares."
"Today the student and I studied math problems. We've noticed that factoring, combinations, and imaginary numbers are some of the math concepts that the student struggles with, so we are going to work on those more next week."
"Topics Covered: One to one and onto functions, domain and range of functions, function translation, composition of functions, and inverse functions.  Progress: The student is already showing improvement. We reviewed about 16 questions in preparation for his upcoming chapter test. His concentration and focus was much better and we were able to cover a lot more ground than our first session. This allowed us to check our solutions thoroughly and emphasize concepts. I think he will continue to respond well if encouraged."
"I did some introductory tasks with the students, and then we did some Math and Critical Reading problems so I could get an idea of where they struggle. They will be taking their first practice test on the 11th or 12th of February."
"The student started a new unit yesterday, so we went through the first two sections of the new chapter. He has notes from these sections and will go over them in more depth during class. We will continue with this chapter next week."
"More new vocab, went through a reading comprehension section, a math section, and a writing section. The student is getting much better at vocab, which is showing in the vocab section of the reading comprehension."
"Corrected mistakes on previous homework, discussed weak areas/tendencies to improve upon (capitalization and punctuation mostly), reviewed most of his "homework" for Friday."
"We kept reviewing the student's Spanish mid term. We covered all the material. She has been working hard on that material; she understands all the grammar and is getting much better with conjugations and all the changes; she knows the vocabulary, and she is building sentences with more confidence. She is speaking Spanish better every time we meet. I expect she will get a really good grade."
"The student reviewed for her Western civilization exam tomorrow. She went over the Protestant and Catholic reformations and the resulting changes in society from the social movements of the Late Renaissance period. She correctly identified the contributions made by scientists and artists of the period. She seems well prepared for her exam."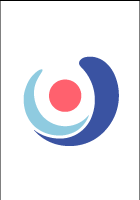 "We spent almost the entire session working on double angle identity problems, involving direct trig application. I assigned her 2 short problems for next time as well as working on her identity memorization."
"During this session we went over chemistry and algebra/trig. For chemistry we looked at organic chemistry topic questions. For algebra/trig we went over concepts of statistics. Overall this session went well."
Nearby Cities:
Fort Worth Mandarin Chinese Tutoring
,
North Richland Hills Mandarin Chinese Tutoring
,
Haltom City Mandarin Chinese Tutoring
,
Keller Mandarin Chinese Tutoring
,
Hurst Mandarin Chinese Tutoring
,
Burleson Mandarin Chinese Tutoring
,
Cleburne Mandarin Chinese Tutoring
,
Colleyville Mandarin Chinese Tutoring
,
Watauga Mandarin Chinese Tutoring
,
Saginaw Mandarin Chinese Tutoring
,
Mineral Wells Mandarin Chinese Tutoring
,
White Settlement Mandarin Chinese Tutoring
,
Forest Hill Mandarin Chinese Tutoring
,
Crowley Mandarin Chinese Tutoring
,
Azle Mandarin Chinese Tutoring
Nearby Tutors:
Fort Worth Mandarin Chinese Tutors
,
North Richland Hills Mandarin Chinese Tutors
,
Haltom City Mandarin Chinese Tutors
,
Keller Mandarin Chinese Tutors
,
Hurst Mandarin Chinese Tutors
,
Burleson Mandarin Chinese Tutors
,
Cleburne Mandarin Chinese Tutors
,
Colleyville Mandarin Chinese Tutors
,
Watauga Mandarin Chinese Tutors
,
Saginaw Mandarin Chinese Tutors
,
Mineral Wells Mandarin Chinese Tutors
,
White Settlement Mandarin Chinese Tutors
,
Forest Hill Mandarin Chinese Tutors
,
Crowley Mandarin Chinese Tutors
,
Azle Mandarin Chinese Tutors
Call us today to connect with a top
Mandarin Chinese tutor in Benbrook, TX
(214) 206-7940