We are open until 8pm!
Call Now to Set Up Tutoring:
(832) 748-1733
Private In-Home and Online Writing Tutoring in Bellaire, TX
Receive personally tailored Writing lessons from exceptional tutors in a one-on-one setting. We help you connect with in-home and online tutoring that offers flexible scheduling and your choice of locations.
How can Writing tutoring help you?
The ability to communicate clearly in writing is an important one to learn. If you don't Try to feel confident that you can present your ideas in a way that others can understand easily, don't be shy about asking for help from a professional tutor. Varsity Tutors could help you find an expert writing tutor in Bellaire, TX, who can aid you in reaching all of your goals, including passing the STAAR (State of Texas Assessments of Academic Readiness) test.
Learning how to write well is not just a matter of having good ideas, although being creative is certainly an advantage. You also need to know how to present your ideas in an effective way so that they make sense to the person reading what you have written.
Varsity Tutors will find you a tutor in Bellaire who will take all of your writing goals into account to create an individualized study plan just for you. The ability to evaluate a student's strengths and where they can use some extra support is a valuable skill for a writing tutor to possess. The tutor will try to make sure you spend time developing the skills you need to focus on instead of going over areas you have already understood. The tutors that our educational directors can help you find in Bellaire are experienced professionals who are skilled in working to help students try to understand the intricacies of writing. In some instances, the difficulty with writing effectively stems from an issue with grammar or spelling. A student may need practice using active voice and avoiding passive voice, working with an outline before starting to write, or writing an effective conclusion.
Your tutor can arrange to come to your home for individual tutoring sessions. If it's more convenient, you can set up a time to meet at a coffee shop, at a library, or any other location that is convenient for you. Your tutor can even set up online sessions if you prefer.
The tutor could teach you how to analyze a task presented on an exam quickly and efficiently. Once you know exactly what is required, you can spend your time focusing on putting your key points together and ensuring that you are using appropriate language for your intended audience. You won't get bogged down because you don't understand the terms your teacher is using, such as "persuasive writing" or "narrative writing," since you will have already covered them in detail with your tutor.
A personal writing tutor in Bellaire, TX, might make a big difference in your grades and confidence.
Recent Tutoring Session Reviews
"I helped the student brainstorm ideas for a short assignment in which she was required to analyze her sources. We discussed critical lenses in history, including social history, political history, and Marxism. In addition, we briefly discussed the assignment in literature and set goals for our upcoming meeting."
"The student informed me that the group needs homework every week, so in the future I'll provide weekly assignments. We analyzed the apology that we read two weeks ago and talked about subject-verb agreement and subjective or objective pronouns. I expect we'll need to review them at the beginning of next session, but everyone was understanding the differences at the end."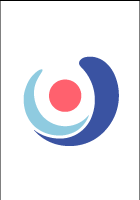 "The student and I decided to focus on the process of creating outlines. He seems to have a hard time concentrating in his argument, so outlining his thoughts beforehand should help him stick to his argument. We brainstormed topics, settled on a discussion of theatre, and began brainstorming different elements of the theatre experience. The student began to write an outline, which quickly turned into actual paragraph. So, outlining is a bit of a challenge, and we have decided to concentrate on this process again next week. I think it will help him to see his entire argument at a broad level before beginning to write."
"After playing for awhile, the student became interested in counting and working on his letters. We are starting to connect, so he is much more eager to sit down and work with me. We are writing a book together that the student dictates to me. Then, we select words from his book that he practices writing. He loves to re-read his own word and practice writing pieces of his own ideas."
"In this session we worked on a writing exercise that went through to three steps of pre-writing/brainstorming, writing and editing. Specifically we edited using expressive action verbs and transition words/phrases."
"We continued working on the student's essay discussing Virginia Woolf, Patricia Marx's article on plastic surgery, and an essay from Alice Munro, paying particular attention to the nuances of Munro's argument as it relates to a specific passage in the Marx article."
Nearby Cities:
West University Place Writing Tutoring
,
Sugar Land Writing Tutoring
,
Katy Writing Tutoring
,
Spring Writing Tutoring
,
The Woodlands Writing Tutoring
,
Missouri City Writing Tutoring
,
Stafford Writing Tutoring
,
Houston Writing Tutoring
,
Pasadena Writing Tutoring
,
College Station Writing Tutoring
,
Pearland Writing Tutoring
,
Bryan Writing Tutoring
,
League City Writing Tutoring
,
Baytown Writing Tutoring
,
Conroe Writing Tutoring
Nearby Tutors:
West University Place Writing Tutors
,
Sugar Land Writing Tutors
,
Katy Writing Tutors
,
Spring Writing Tutors
,
The Woodlands Writing Tutors
,
Missouri City Writing Tutors
,
Stafford Writing Tutors
,
Houston Writing Tutors
,
Pasadena Writing Tutors
,
College Station Writing Tutors
,
Pearland Writing Tutors
,
Bryan Writing Tutors
,
League City Writing Tutors
,
Baytown Writing Tutors
,
Conroe Writing Tutors
Call us today to connect with a top
Writing tutor in Bellaire, TX
(832) 748-1733