We are open Saturday and Sunday!
Call Now to Set Up Tutoring:
(310) 617-6847
Private In-Home and Online Mandarin Chinese Tutoring in Bell Gardens, CA
Receive personally tailored Mandarin Chinese lessons from exceptional tutors in a one-on-one setting. We help you connect with in-home and online tutoring that offers flexible scheduling and your choice of locations.
Recent Tutoring Session Reviews
"The first student and I continued building things together, today we built castles and balconies. We also played airplanes and cars. The new vocab for today were: "castle," "balcony," "tunnel," and "very big". He and I had a good time! The second student and I played a little Chinese game I brought called "Tangram", we used the game to review body parts and create animals. Then we played with her dolls and told stories. The new vocab for today was: "little angel," "horse," and "fox." We enjoyed a lot!"
"Writing practice Reading activity Fruits review Flash card game New vocab (directions: in ,out, front, behind) Convo practice Prizes for monthly vocab Reward game (Pinyin recognition game)"
"Student 1 and I reviewed his action routine and added some new words such as "breakfast," "lunch," "dinner," and "practice." Student 2 and I played a counting game using playing cards with Mahjong tile symbols, where I had him count out the number of circles and sticks on each card. Student 3 and I used the Mahjong cards to play a guessing game, where she guessed the number, the cardinal direction, or the words "luck" or "middle" for each card. I also taught her to give hints like "bigger' and "smaller" in Mandarin."
"We covered vocabulary and plot summary from an assigned short story.

The student's attitude is positive. We reviewed good habits in language learning, such as using a dictionary to translate and reference conjugations.

The student continues to work with her language app."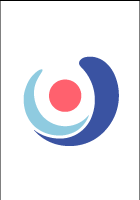 "We finished up demonstratives, including the neuter pronoun. Then we finished up "ser" vs. "estar," and reviewed the interrogatives and telling time. We finished by going through the first chapter and tying up any loose ends."
"We focused on Spanish 1 benchmarks today.
The topics studied were:
Numbers from 0 to 20 (reading, writing, and pronouncing),
Vowels and consonants (name and pronunciation), and
Days of the week (reading, writing, and pronouncing).
We also developed exercises applying numbers in the real-life like phone numbers and addresses, and we practiced the right way to ask for names and telephone numbers.
The plan for next session will be start testing the abilities learned and introduce new material such as months of the year, ways to say hello, colors, etc.
The student looked very enthusiastic, especially when he was able to express some ideas in Spanish. It is really my pleasure to work with him!"
Nearby Cities:
Malibu Mandarin Chinese Tutoring
,
Oxnard Mandarin Chinese Tutoring
,
Santa Barbara Mandarin Chinese Tutoring
,
Woodland Hills Mandarin Chinese Tutoring
,
Santa Clarita Mandarin Chinese Tutoring
,
Thousand Oaks Mandarin Chinese Tutoring
,
Simi Valley Mandarin Chinese Tutoring
,
Ventura Mandarin Chinese Tutoring
,
Camarillo Mandarin Chinese Tutoring
,
Moorpark Mandarin Chinese Tutoring
,
Santa Paula Mandarin Chinese Tutoring
,
Agoura Hills Mandarin Chinese Tutoring
,
Calabasas Mandarin Chinese Tutoring
,
Port Hueneme Mandarin Chinese Tutoring
,
Fillmore Mandarin Chinese Tutoring
Nearby Tutors:
Malibu Mandarin Chinese Tutors
,
Oxnard Mandarin Chinese Tutors
,
Santa Barbara Mandarin Chinese Tutors
,
Woodland Hills Mandarin Chinese Tutors
,
Santa Clarita Mandarin Chinese Tutors
,
Thousand Oaks Mandarin Chinese Tutors
,
Simi Valley Mandarin Chinese Tutors
,
Ventura Mandarin Chinese Tutors
,
Camarillo Mandarin Chinese Tutors
,
Moorpark Mandarin Chinese Tutors
,
Santa Paula Mandarin Chinese Tutors
,
Agoura Hills Mandarin Chinese Tutors
,
Calabasas Mandarin Chinese Tutors
,
Port Hueneme Mandarin Chinese Tutors
,
Fillmore Mandarin Chinese Tutors
Call us today to connect with a top
Mandarin Chinese tutor in Bell Gardens, CA
(310) 617-6847