We are open Saturday and Sunday!
Call Now to Set Up Tutoring:
(310) 617-6847
Private In-Home and Online Phonics Tutoring in Bell, CA
Receive personally tailored Phonics lessons from exceptional tutors in a one-on-one setting. We help you connect with in-home and online tutoring that offers flexible scheduling and your choice of locations.
Recent Tutoring Session Reviews
"The student brought a revised draft of her common app essay and together, we revised for content and grammar. By the end of today's session, she had a solid, ready-to-submit essay!"
"Today the student showed me the revisions he'd done with suggestions from his family members. We read through the essay again, focusing on the flow and deletion of extraneous words. We also added necessary transition sentences. Once we were satisfied with the flow and length, we read through again to fix mechanical errors. We did a final read through and then declared the essay finished. He's going to hold onto it and show it to guidance counselors, but he doesn't anticipate making any future changes."
"Today was a great session. She had completed a full draft of her first essay for university admissions and we were able to edit it together on the spot. We tightened things up, talked about subject/verb action and coordination, and she took some notes for revisions between now and Saturday. Then we looked at her common application outline together. We picked a pertinent example for the point she is making and we added a final paragraph outline specifying her collegiate goals. She is going to do at least a partial draft of this essay for Saturday, as well."
"The student and I worked to properly edit an essay we completed in our previous session. We edited mainly for grammatical errors and ideas and content. We also worked on citing resources and properly creating a bibliography."
"The student started a 1500 word essay for Education and Society, completing the abstract and bibliography. She began dictation for the body of the paper (5 pages), creating the citation list according criteria. I helped with grammar and college level structure."
"The student and I reviewed his resume and made corrections to the latest version. We also worked on a letter of recommendation from his History teacher. We defined the question, "what one word would describe you?" He chose the word "perseverance." We also reviewed the introduction to his common essay and worked on brainstorming his university application question."
"The student and I continued to work on his applications - both filling out the "common app" for Law Schools and individual applications required for the specific Universities. We managed to complete both of his applications and he will be sending these out after one further proofreading on his own."
"The student is doing very well! We covered new essay topics this week. He was able to apply what he learned in our previous tutor session, to develop vivid ideas and a detailed outline to support those ideas to write his essay assignment. We will edit his rough draft paper together for the next session."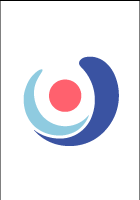 "This was my initial session with the student. When I arrived, she had a very rough outline of a college admissions essay. We discussed the question that she wanted to answer and then proceeded to brainstorm about possible topics to include. I brought a few helpful guides for her to use including useful transitional phrases, a sample essay writing outline of college essay writing. She mentioned that she had some issues with how to structure the essay and how to begin writing, so I walked her through the entire process. When we were finished, she had a full introduction, conclusion, and detailed outline to continue using in completing her essay. I advised her that if she needed further help to please feel free to schedule another session."
"The student and I began by discussing the basic structure of an essay and how to write strong thesis statements. We discussed the prompt and tried to figure out ways to answer it using experiences in her life. She came up with several ideas and then she narrowed them down to the most memorable examples."
"The student intends to become a surgeon so she is interested in schools with strong pre-med programs. Today we discussed the role of the common application essay and some general considerations for writing it. Then we brainstormed topics. She has several topics that would make for very strong essays. I demonstrated how to make a basic outline to determine how an essay based on a particular topic might look. Then I suggested that she continue to brainstorm and to prepare sketched outlines for each topic that seems promising."
"I was under the impression that we would be working on the student's Critical Theory class, but he in fact wants help crafting essays for college applications. Discussed plan and timeline for various applications. Most are due in January and can be completed via the Common App. There is one important exception, due much earlier on November 1st. I coached the student through brainstorming ideas on each of the Common App's essay prompts. He was able to come up with at least some kind of idea for 4 out of 5 prompts. He was most excited about the "coming of age accomplishment" prompt, so we spent the remaining time talking about collecting additional concrete and specific details about his experience with the 5th grade science fair. Will continue to discuss scheduling for Saturday meetings in the future."
Nearby Cities:
Malibu Phonics Tutoring
,
Oxnard Phonics Tutoring
,
Santa Barbara Phonics Tutoring
,
Woodland Hills Phonics Tutoring
,
Santa Clarita Phonics Tutoring
,
Thousand Oaks Phonics Tutoring
,
Simi Valley Phonics Tutoring
,
Ventura Phonics Tutoring
,
Camarillo Phonics Tutoring
,
Moorpark Phonics Tutoring
,
Santa Paula Phonics Tutoring
,
Agoura Hills Phonics Tutoring
,
Calabasas Phonics Tutoring
,
Port Hueneme Phonics Tutoring
,
Fillmore Phonics Tutoring
Nearby Tutors:
Malibu Phonics Tutors
,
Oxnard Phonics Tutors
,
Santa Barbara Phonics Tutors
,
Woodland Hills Phonics Tutors
,
Santa Clarita Phonics Tutors
,
Thousand Oaks Phonics Tutors
,
Simi Valley Phonics Tutors
,
Ventura Phonics Tutors
,
Camarillo Phonics Tutors
,
Moorpark Phonics Tutors
,
Santa Paula Phonics Tutors
,
Agoura Hills Phonics Tutors
,
Calabasas Phonics Tutors
,
Port Hueneme Phonics Tutors
,
Fillmore Phonics Tutors
Call us today to connect with a top
Phonics tutor in Bell, CA
(310) 617-6847