Call Now to Set Up Tutoring:
(310) 617-6847
Private In-Home and Online Phonics Tutoring in Bel Air, CA
Receive personally tailored Phonics lessons from exceptional tutors in a one-on-one setting. We help you connect with in-home and online tutoring that offers flexible scheduling and your choice of locations.
How can Phonics tutoring help you succeed?
Phonics is an important part of your child's learning process. It is fundamental to their successful progression through their schooling, as it is vital to achieving a good score on the California Assessment of Student Performance and Progress exam. Varsity Tutors can connect you with an experienced phonics tutor in Bel Air, CA, who can present your child with multiple teaching approaches until they find the one that works best.
Your child could learn phonics from a professional tutor who will know how to cater the material to your student's needs. Not only will they factor in the areas of phonics your student is struggling in, such as phonological awareness, but they will also use the teaching method that best matches with your student's learning style. No two students learn in the same way, so it is important that the tutor has a firm understanding of phonics and its multiple elements. Varsity Tutors could help you connect with an experienced phonics tutor in Bel Air.
Learning phonics in school can be difficult for students because it requires them to complete a certain amount of work on their own. For students who are not good at consonant blending or sound to word matching, this can be a very frustrating experience. However, with a tutor, your student won't have to work at their studies alone. Instead, they will have immediate access to a tutor who understands how to approach your child's issues in an effective and understandable manner. Your student could get the one-on-one kind of attention that simply isn't possible in a room full of students. Not only this, but they will get unique course materials that are aimed to help them understand. Your child's tutor will have been selected to match well with your student's personality. This way, they may be able to explain concepts in a way that might increase your student's confidence in the subject because the explanations will make more sense to them. An experienced and skilled phonics tutor in Bel Air could teach your child how to best use their study time.
Your child has a busy life, and you likely do too. We don't want you to have to rush from one activity to the next, so we ensure that your child's tutor will be able to come to them. Your student can have in-person tutoring or face-to-face online tutoring that is convenient and effective. Our educational directors in Bel Air, CA, can find a tutor for your child who can work with their learning style and abilities to try to help them do well in phonics.
Recent Tutoring Session Reviews
"We worked on some reading comprehension/writing worksheets I brought. She did well writing her ideas."
"We covered vocabulary, spelling, and verbs; reviewed our previous lesson to prepare for an upcoming quiz; continued with explicit and modeled instruction of next chapter; clarified misunderstandings and he completed homework exercises. Another topic covered was verbs, in particular, transitive and intransitive verbs, and tenses."
"The student and I picked up with her home school materials where we left them in our previous session. We discussed the previous night's reading, which was Ch. 22 of the Iliad, and I guided her through the journal and comprehension exercises. She is already making fine progress through her workbook and reading activities. We will meet again on Monday, and she will prepare for the next journal and comprehension activity."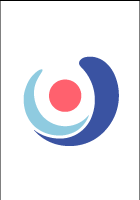 "This lesson focused on a single passage from the book "To Kill A Mockingbird." The student was tasked with annotating and then analyzing a single paragraph. Together, we looked into the who, what, when, where, and why of the passage; and looked for the author's intent as well as assumptions about the character. His reading comprehension seems to be vastly improving."
"We worked on vocab and discussed what he did in school with his debate. We then read the Lord of the Rings. He wrote me a brief argument about a topic of his choice after we finished reading. We will expand on this argumentative essay in the next session, adding elements step-by-step to make the argument stronger."
"Today we did one last read-through of the student's essay for English class with the edits I had suggested since our previous session. We added and edited a few sentences to better match the points he made in the introduction that tied back to the secondary sources quoted. Once we completed a review of the essay, we moved on to start reviewing the content of the short stories for the upcoming final exam. We outlined 4 out of 6 stories by listing the important characters and identifying the main themes and reviewing the plots of each. The student remembered the majority of the content from the stories and was easily able to answer most of my questions about the sequence of events in the stories."
Nearby Cities:
Malibu Phonics Tutoring
,
Oxnard Phonics Tutoring
,
Santa Barbara Phonics Tutoring
,
Woodland Hills Phonics Tutoring
,
Santa Clarita Phonics Tutoring
,
Thousand Oaks Phonics Tutoring
,
Simi Valley Phonics Tutoring
,
Ventura Phonics Tutoring
,
Camarillo Phonics Tutoring
,
Moorpark Phonics Tutoring
,
Santa Paula Phonics Tutoring
,
Agoura Hills Phonics Tutoring
,
Calabasas Phonics Tutoring
,
Port Hueneme Phonics Tutoring
,
Fillmore Phonics Tutoring
Nearby Tutors:
Malibu Phonics Tutors
,
Oxnard Phonics Tutors
,
Santa Barbara Phonics Tutors
,
Woodland Hills Phonics Tutors
,
Santa Clarita Phonics Tutors
,
Thousand Oaks Phonics Tutors
,
Simi Valley Phonics Tutors
,
Ventura Phonics Tutors
,
Camarillo Phonics Tutors
,
Moorpark Phonics Tutors
,
Santa Paula Phonics Tutors
,
Agoura Hills Phonics Tutors
,
Calabasas Phonics Tutors
,
Port Hueneme Phonics Tutors
,
Fillmore Phonics Tutors
Call us today to connect with a top
Phonics tutor in Bel Air, CA
(310) 617-6847