We are open Saturday and Sunday!
Call Now to Set Up Tutoring:
(512) 299-3388
Private In-Home and Online Writing Tutoring in Barton Creek, TX
Receive personally tailored Writing lessons from exceptional tutors in a one-on-one setting. We help you connect with in-home and online tutoring that offers flexible scheduling and your choice of locations.
How can Writing tutoring help you?
Is your child struggling with expository writing? Contact Varsity Tutors to find an experienced writing tutor in Barton Creek who can provide a positive environment for your child that may make it easy to learn and understand. Your child's tutor will teach them about passive voice, persuasive writing, and narrative writing. The tutor is can meet either online or in person at a time and place that works best for you and your schedule.
If your child is struggling with writing clarity, essay questions on exams or essay assignments can become very stressful. A skilled writing tutor in Barton Creek, TX, might increase your child's motivation to succeed. A tutor will work with your child one-on-one at their own pace. They can relate confusing topics such as character, style, and audience to your child's personal interests or real-world situations. This might keep your child's attention and allow them to try to get the most out of their tutoring sessions. Does your child have difficulty forming an exciting introduction or finding the right words for a solid conclusion? Working with their tutor, your child can overcome any writing obstacles they may have. The individualized attention from the tutor to your child's writing allows for them to eliminate any weaknesses your child may have.
Contact our educational directors for help locating a writing tutor in Barton Creek. Your child's tutor can proofread their writing with them, helping them see areas they need to try to improve on, such as using active voice. This process will also teach your child how to proofread their own writing and what to watch for when initially writing their essays. Punctuation and spelling often cause a great deal of problems in a student's writing. Your child and their tutor can work on exercises to help them understand proper grammar and spelling. This could greatly help their writing become more fluid and easy to understand. When your child feels comfortable with the concepts of writing, they could gain more confidence in themselves and in their abilities. Essay questions on exams will no longer seem daunting for your child. There will be no more spending stressful hours working on essay assignments. Your child's tutor will be there to guide them through the writing process, until they Try to feel confident to use the skills they've learned on their own.
Writing is an incredibly valuable skill to have. Find writing tutors in Barton Creek, TX, by calling the Varsity Tutors educational directors today.
Recent Tutoring Session Reviews
"The student and I drafted responses to peers' discussion board posts in her documentary photography class. We then reviewed for the philosophy post-test, covering basic concepts from all ten units in the course. We discussed meetings for the coming fall semester."
"This is the student's last session before school starts. He finished both of his final projects for his summer reading and did a very good job. Our focus will be on class and homework from here on out."
"Tutor and student continued reviewing the reading comprehension practice tests. Tutor had student do one set of questions on her own; for the second set, he required student to supply answers to multiple-choice fill-ins before looking at the answers. The student answered questions based on her own knowledge and understanding. This allowed the student strengthen her active reading skills and to enable her to select the right answers more rapidly. Tutor also asked her to read a sonnet and to write a paragraph-length response."
"The student is working on a very interesting paper this week. The format of the paper is in a new style which is unfamiliar to the student. The paper is coming along and she is working on corrections. We will review the paper in a future session!"
"We reviewed a correspondence between my professor and me, examining voice, tense, and tone. Then we worked together to write and edit a letter of complaint. Afterwards, everyone wrote an individual response from the company's perspective and we compared responses."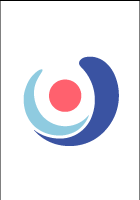 "For most of the session, the student worked on his paper that is due on Tuesday. He wrote the second body paragraph, with help from his notes, as I had asked him in the previous session. He also worked on composing topic sentences and organizing the body paragraphs. We talked about avoiding the use of first person pronouns in persuasive essays, and composing 'big picture' conclusions."
Nearby Cities:
Thousand Oaks Writing Tutoring
,
Windcrest Writing Tutoring
,
Hollywood Park Writing Tutoring
,
Helotes Writing Tutoring
,
Leon Valley Writing Tutoring
,
Alamo Heights Writing Tutoring
,
Kirby Writing Tutoring
,
Converse Writing Tutoring
,
Scenic Oaks Writing Tutoring
,
Universal City Writing Tutoring
,
Schertz Writing Tutoring
,
San Antonio Writing Tutoring
,
Boerne Writing Tutoring
,
Fair Oaks Ranch Writing Tutoring
,
Bulverde Writing Tutoring
Nearby Tutors:
Thousand Oaks Writing Tutors
,
Windcrest Writing Tutors
,
Hollywood Park Writing Tutors
,
Helotes Writing Tutors
,
Leon Valley Writing Tutors
,
Alamo Heights Writing Tutors
,
Kirby Writing Tutors
,
Converse Writing Tutors
,
Scenic Oaks Writing Tutors
,
Universal City Writing Tutors
,
Schertz Writing Tutors
,
San Antonio Writing Tutors
,
Boerne Writing Tutors
,
Fair Oaks Ranch Writing Tutors
,
Bulverde Writing Tutors
Call us today to connect with a top
Writing tutor in Barton Creek, TX
(512) 299-3388