Call Now to Set Up Tutoring:
(410) 921-2344
Private In-Home and Online Writing Tutoring in Baltimore, MD
Receive personally tailored Writing lessons from exceptional tutors in a one-on-one setting. We help you connect with in-home and online tutoring that offers flexible scheduling and your choice of locations.
How can a Writing tutor help you?
For many students, writing can be a frustrating venture. Sometimes, the confusion is in regards to technique. It can be hard to know what divides the persuasive style from the expository, or how bridging can enhance cohesion. At other times, just getting started can feel like an impossible task. If the writing happens to be for a test, the additional pressure could significantly worsen the experience.

If you find yourself struggling with similar issues, Varsity Tutors will connect you with an experienced and trusted writing tutor in Baltimore, MD, who could be a great match for you. You'll get private instruction aimed specifically at your needs, whether that means starting with initial brainstorming techniques or beginning at the end with expert proofreading. Most importantly, your sessions will be one-to-one with an agenda you can modify whenever you want. Unlike a group class, you'll have total discretion as to what aspects of writing you spend time on and which you skip past.

As an added benefit, you'll also have complete flexibility as to when and where you meet your instructor. Whatever your scheduling needs might be, Varsity Tutors' skilled educational directors in Baltimore can find you an experienced writing tutor who meets your requirements. You might be able to decide whether your sessions are in the morning or the evening, at your house or in the local library, or even if you meet in person at all. With Varsity Tutors' online live learning platform, you'll have access to face-to-face tutoring anywhere you have an Internet connection.

That means you can practice writing effective thesis statements, compelling support paragraphs, or convincing conclusions anywhere and at any time you feel is convenient. Finding that kind of help can be difficult and time-consuming. By the time you actually interview the right candidate, the writing task you're working towards may have come and gone. For help connecting with a qualified pool of writing tutors in Baltimore, you can contact the educational directors at Varsity Tutors and make some progress today.

If you're struggling with a writing task, or even if you just want to hone your skills for the future, a professional writing instructor might make a difference. With the right tutor, you can learn advanced techniques like how to maintain cohesion, chain sentences, and write effective counterarguments into your essays.

Writing doesn't have to be difficult. Contact an educational director to find writing tutors in Baltimore, MD, to start making progress today.
Recent Tutoring Session Reviews
"The student has a week left until school starts and needs to complete two more assignments for his assigned summer novels. Today we worked on the novel that has a variety of creative writing assignments for him to chose from. He chose to write a newspaper article from the town the novel is set in. We began by looking at articles in the LA Times for ideas, and then discussed the difference between formal essays and creative pieces such as newspaper articles, diary entries, and short stories. He was outside of his comfort zone, but this will be a great assignment for him to do for just that reason. We will continue to work on it until next Wednesday."
"The student and I went over my comments on the first draft of her personal narrative essay. We then worked on cutting down the piece from 600 to 250 words for a school that requires a shorter application essay."
"During today's session the student and I read through his prepared paragraphs together highlighting spelling, sentence structure, and word usage while also correcting and rewriting a few areas to provide more description and detail for the reader. At our September session he is to come prepared with his rewritten, corrected paragraphs and the sources he used to obtain his information. We will once again read through his paragraphs and then will begin working on how to properly cite his sources using MLA format."
"The student read from "Diary of a Wimpy Kid" and completed two paragraphs on an essay about the time he was nervous. He has one final paragraph to write for his essay. He learned about sequence of events and how to write the introductory and concluding paragraphs."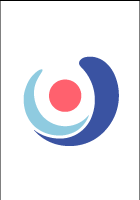 "The student and I discussed an outline for his book report on his summer reading. We talked about summarizing the story, including relevant details, identifying the theme of the book, and adding the student's own reaction to it. The student was able to complete the outline by the end of the session."
"I thought it would be fitting to review some simple grammar that often seems to sneak up and plague their writing. We covered affect vs. effect, verb tense agreement, and that vs. which, and the students took home worksheets which contain helpful rules for remembering these conventions. Lastly, we looked at a prompt and prepared an outline as if we were going to write an entire essay on said prompt. Both kids haven't quite seemed to grasp the basics of an outline, which is something we will cover in more detail next session. I notice their writing becoming more cogent and fluent, which I consider a win. Overall a productive session."
Nearby Cities:
Alexandria Writing Tutoring
,
Arlington Writing Tutoring
,
Bethesda Writing Tutoring
,
College Park Writing Tutoring
,
Fairfax Writing Tutoring
,
Prince George's County Writing Tutoring
,
Reston Writing Tutoring
,
Silver Spring Writing Tutoring
,
Wilmington Writing Tutoring
,
King of Prussia Writing Tutoring
,
Ambler Writing Tutoring
,
Downingtown Writing Tutoring
,
West Chester Writing Tutoring
,
Springfield Writing Tutoring
,
Radnor Writing Tutoring
Nearby Tutors:
Alexandria Writing Tutors
,
Arlington Writing Tutors
,
Bethesda Writing Tutors
,
College Park Writing Tutors
,
Fairfax Writing Tutors
,
Prince George's County Writing Tutors
,
Reston Writing Tutors
,
Silver Spring Writing Tutors
,
Wilmington Writing Tutors
,
King of Prussia Writing Tutors
,
Ambler Writing Tutors
,
Downingtown Writing Tutors
,
West Chester Writing Tutors
,
Springfield Writing Tutors
,
Radnor Writing Tutors
Call us today to connect with a top
Writing tutor in Baltimore, MD
(410) 921-2344