Private In-Home and Online Algebra Tutoring in Baltimore, MD
Receive personally tailored Algebra lessons from exceptional tutors in a one-on-one setting. We help you connect with in-home and online tutoring that offers flexible scheduling and your choice of locations.
100% Tutor Satisfaction Guarantee
At Varsity Tutors, we're committed to connecting you to top tutors capable of delivering an outstanding experience. That's why we provide a 100% tutor satisfaction guarantee.
How can your Algebra tutor help you?
Whether a student is beginning their study of algebra, or simply needing a refresher in working with negative and zero exponents, having an experienced tutor might make a difference in how a student feels in regards to the subject, and how they perform academically. Varsity Tutors can find a specialized algebra tutor in Baltimore, MD, who can form an individual study plan to try to help your student to make the most of their abilities and try to succeed in this course. In algebra, students learn a wide variety of concepts, from solving literal equations to graphing using a table of values. These concepts can be overwhelming for many students. However, once these algebraic equations are broken down bit by bit, students often come to discover a love for algebra instilled in them by their tutor.

Your child might not get the greatest benefit out of studying alone if they do not comprehend where to begin studying a specific topic they don't understand. An expert algebra tutor in Baltimore can help your child take full advantage of their study time. Your child's tutor can create a lesson plan focused specifically on them, which will emphasize only the areas that they find difficult to grasp. This could streamline the educational process and make certain that your child learns quickly. An expert algebra tutor in Baltimore will also help your child do their best on test day. If the child's schedule is filled with school and activities, their tutor can meet after school, in the absolute most convenient place, as well as your own house. If evenings or weekends work best, lessons can happen then. Encourage your child to bring assignments, homework, and projects to their tutor.
Private 1-on-1 Tutoring by Johns Hopkins Honors Grads! 4.9/5.0 Satisfaction Rating*
Session Summaries by Algebra Tutors
"We worked on unit 1 lessons 3 & 4 which was determining square roots and order of expression. We had already worked on the homework for lesson 1. We discussed converting decimals into fractions when under a square root sign, which make it easier to work with. We plan on working on more fractions since those can be confusing."
"During our session today, the student and I reviewed material that she has been covering in class from her textbook. We worked on numerous algebraic equations, using order of operations (PEMDAS) to solve for the variable. As we continued practicing, they became much easier to solve. And when we solved for the variable in each algebraic equation, some problems had one solution while other problems had infinitely many solutions or no solution at all."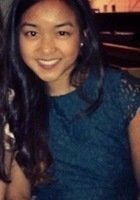 "We continued to work on Radicals today. I bought a Algebra book that I found online and I will be using it with most of my algebra students. I had the student read to the Chapter 11 test which covers concept at radicals that we have practiced over the last few sessions. He did very well and I think we are ready move on to something else. "