We are open until 8pm!
Call Now to Set Up Tutoring:
(214) 206-7940
Private In-Home and Online Elementary Math Tutoring in Azle, TX
Receive personally tailored Elementary Math lessons from exceptional tutors in a one-on-one setting. We help you connect with in-home and online tutoring that offers flexible scheduling and your choice of locations.
Recent Tutoring Session Reviews
"I introduced the concept of integers to the twins. We also worked on adding and subtracting integers. Student A had more difficulty in grasping the concept and frequently utilized number lines to assist her in the process. She also got needed guidance with what to do when there were 2 negative numbers versus a positive and a negative number. I had her do examples of each and wrote out notes for her of what she said to do. When she got stuck or did the problems in their workbook incorrectly, I had her identify which of the two scenarios she had and had her tell me what steps to do. Student B went on to multiplying and dividing integers while Student A and I worked on adding and subtracting."
"I first worked with student A for 30 minutes. She did not have any new books for us to read so instead we focused on filling in the blank sound exercises. She has definitely improved! Before, she would guess many letters and not remember how to say the word after five minutes, but now she remembers both the letters and the words. Hopefully we can start teaching her how to actually read soon. I worked with student B for the remainder of the time on correcting her quizzes from the end of last semester (she got 97% on both of them!) and multiplication to prepare her for her assessment tests."
"Today was my first session with the student. It went very well and I am looking forward to working with him. We mostly worked on his math homework. It consisted of multiplying and dividing equations using inverse operations and reciprocals. After he finished his math we moved on to his science homework. In science he is learning about the human body's defense system and diseases. His work required him to answer about 18 end-of-section questions. He did very well on these with very little assistance. I did not leave him any additional work. Some things I noticed today: Strengths: once he chooses the correct math strategy he uses it correctly. He has a strong understanding of the science concepts that he is working on. He is very excited about science and asks very good questions. Challenges: choosing the appropriate strategy for some math problems, some of the more technical math vocabulary. Also, making small mistakes (such as forgetting to write a negative sign)."
"The student and I covered homogeneous equations and separable DE's. We discussed how to apply the y = vx to solve the DE equations. The student displayed a positive attitude towards all of the material."
"This was our first meeting so I wanted to gauge where the student is at and what his needs are. He had a history book for world history and a worksheet covering algebra techniques and linear models. We spent almost the whole time doing the math worksheet. It began where he had left off successfully with his last test, which is solving for "x" in more or less complicated expressions. The worksheet moved into using these skills to take a linear equation in standard form and putting it in slope intercept form, and then graphing the result. After this we learned about graphing inequalities and then graphing absolute value inequalities. Then these skills were applied in several word problems."
"We covered Units 1, 2, and 3 from the student's statistics class. We covered measurements of center, standard deviation, bar charts, pareto charts, pie charts, histograms, bar graphs, and explanatory and response variables."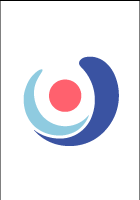 Nearby Cities:
Fort Worth Elementary Math Tutoring
,
North Richland Hills Elementary Math Tutoring
,
Haltom City Elementary Math Tutoring
,
Keller Elementary Math Tutoring
,
Hurst Elementary Math Tutoring
,
Burleson Elementary Math Tutoring
,
Cleburne Elementary Math Tutoring
,
Colleyville Elementary Math Tutoring
,
Watauga Elementary Math Tutoring
,
Benbrook Elementary Math Tutoring
,
Saginaw Elementary Math Tutoring
,
Mineral Wells Elementary Math Tutoring
,
White Settlement Elementary Math Tutoring
,
Forest Hill Elementary Math Tutoring
,
Crowley Elementary Math Tutoring
Nearby Tutors:
Fort Worth Elementary Math Tutors
,
North Richland Hills Elementary Math Tutors
,
Haltom City Elementary Math Tutors
,
Keller Elementary Math Tutors
,
Hurst Elementary Math Tutors
,
Burleson Elementary Math Tutors
,
Cleburne Elementary Math Tutors
,
Colleyville Elementary Math Tutors
,
Watauga Elementary Math Tutors
,
Benbrook Elementary Math Tutors
,
Saginaw Elementary Math Tutors
,
Mineral Wells Elementary Math Tutors
,
White Settlement Elementary Math Tutors
,
Forest Hill Elementary Math Tutors
,
Crowley Elementary Math Tutors
Call us today to connect with a top
Elementary Math tutor in Azle, TX
(214) 206-7940