Call Now to Set Up Tutoring:
(518) 300-4098
Private In-Home and Online SAT Tutoring in Averill Park, NY
Receive personally tailored SAT lessons from exceptional tutors in a one-on-one setting. We help you connect with in-home and online tutoring that offers flexible scheduling and your choice of locations.
How can a tutor help you master the SAT?
If you're thinking about going to university, then you should be thinking about the SAT. Your score will be a required part of your application package at most schools, and admissions officers will look at it as evidence of your academic abilities. With that in mind, it's important to prepare seriously for this nearly four-hour exam. If you're ready to put your best foot forward, Varsity Tutors can connect you with tutors in Averill Park, NY, who are skilled at helping students prepare for the SAT.
Unlike a preparatory class or booklet, an experienced private instructor can run diagnostics designed to find which areas of the test are most likely to give you trouble. Rather than covering every single item in the reading, writing and language, math, and essay portions, you'll receive targeted instruction aimed at mending specific performance gaps. That could mean extra time spent on passages from world literature or a deeper investigation into linear equations and systems. If you already have an idea of what you need to work on, you can let your tutor know and he or she will design lessons around those areas. Whatever your particular needs, our directors will match you with a great SAT tutor in Averill Park to try to help you to meet your academic and test score goals.
Best of all, you'll get this comprehensive instruction when and where you want it. Unlike an SAT prep class, scheduling is entirely flexible and dependent on your personal needs. Your one-to-one study sessions can be arranged around your existing routine, with meetings in the morning, afternoon, or evening. You can learn how to build essay coherence at your dining room table or examine a great way to choose context-dependent words at your local library. Varsity Tutors' online live learning platform will even ensure that you get face-to-face tutoring over the Internet. All you'll need is a serviceable device and a stable connection, and you'll be able to study wherever you are.
There's no sense in taking a chance on the SAT when it's so important to your post-secondary future. The wrong score can contribute to missed scholarship opportunities, offers with extensive conditions, and even decisions not to extend an offer. If you're planning on taking the SAT, reach out to the educational directors in Averill Park, NY, to find an expert tutor to suit all of your SAT needs.
Don't wait until it's too late - find SAT tutors in Averill Park by calling the Varsity Tutors educational directors today!
Recent Tutoring Session Reviews
"Concepts covered include SAT math. Student struggled most with linear equations. Student wanted to learn as much as he could. Included the strategy of finding the slope as the change in y-values divided by the change in x-values. Student received a 1110 on most recent SAT. Student was focused on learning and was open to new ideas to help him do better."
"Concepts covered: Numerical reasoning problems; rate problems; counting problems; probability problems; and vocabulary building. The student has a great attitude toward reviewing the material for the SAT. We discussed many test-taking strategies for the SAT. She has practice papers to work on, and she will take a practice-SAT on Thursday."
"Concepts covered: SAT Math - calculator section. Concerns: Needs more practice with the kind of data analysis seen on the Calculator Diagnostic. Extra Practice: Calculator Diagnostic. Attitude: Excited to be doing math, at times hesitant about working with charts/graphs. Wins: The student has a skill for identifying his errors quickly and correcting them!"
"Did a general math review. The student had trouble starting more than a couple of the questions that we looked at. We had just come off of a four day vacation due to a hurricane, and I think that may have had something to do with him having trouble. Next time, we will continue our math review with some geometry problems."
"Did not realize that the student needed such basic help with math. Worked on adding, subtracting, multiplying and dividing integers. Then adding and subtracting fractions. Gave her some worksheets to practice with before our next session."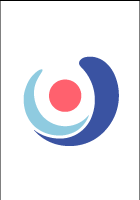 "Discussed portion of Reading and Writing sections of Practice Test 3. Discussed essay standards and how to craft a cohesive essay that stays on point and meets the standards of the exam. The student has made fewer mistakes on this practice test, but does still make some careless mistakes due to not completely reading the question. Overall, we are seeing improvement."
Nearby Cities:
Westminster SAT Tutoring
,
Connecticut SAT Tutoring
,
New Haven SAT Tutoring
,
Portland SAT Tutoring
,
Worcester SAT Tutoring
,
Hartford SAT Tutoring
,
Waterbury SAT Tutoring
,
Albany SAT Tutoring
,
Danbury SAT Tutoring
,
New Britain SAT Tutoring
,
Schenectady SAT Tutoring
,
Bristol SAT Tutoring
,
Meriden SAT Tutoring
,
Milford SAT Tutoring
,
West Haven SAT Tutoring
Nearby Tutors:
Westminster SAT Tutors
,
Connecticut SAT Tutors
,
New Haven SAT Tutors
,
Portland SAT Tutors
,
Worcester SAT Tutors
,
Hartford SAT Tutors
,
Waterbury SAT Tutors
,
Albany SAT Tutors
,
Danbury SAT Tutors
,
New Britain SAT Tutors
,
Schenectady SAT Tutors
,
Bristol SAT Tutors
,
Meriden SAT Tutors
,
Milford SAT Tutors
,
West Haven SAT Tutors
Call us today to connect with a top
SAT tutor in Averill Park, NY
(518) 300-4098