Call Now to Set Up Tutoring:
(518) 300-4098
Private In-Home and Online ACT Tutoring in Averill Park, NY
Receive personally tailored ACT lessons from exceptional tutors in a one-on-one setting. We help you connect with in-home and online tutoring that offers flexible scheduling and your choice of locations.
How can a tutor help you master the ACT?
Are you getting ready for the ACT, but feeling worried because you're not sure what to expect? Perhaps you hate tests, and feel nervous at the thought of taking a test that could determine your college admission, without much help. Or maybe you are already aware of a deficiency in one of the subjects you will be tested on, such as language or math. The educational directors at Varsity Tutors could help you connect with ACT tutors in Averill Park.
The ACT focuses on English, Math, and Reading. The English section consists of questions about grammar, punctuation, organization, and sentence structure. The reading section focuses on reading comprehension, and the math section involves work with pre-algebra, algebra, and geometry. There is also a science part to the test. Luckily, you have the option of having a tutor who has already understood the ACT themselves, rather than relying on a test prep book. Varsity Tutors can connect you with experienced ACT tutors in Averill Park, NY, who are experts in their field and skilled at teaching students of all levels.
Your tutor can work with you by helping you focus in the areas you are having problems in, such as English. If you feel you would like help in all the areas covered on the test, that is not a problem either. Your tutor can also help you get ready by giving you mock tests and letting you know what to expect when you go to sit for the ACT. We will try to help you find expert ACT tutors in Averill Park, NY, whose goal is to maximize your potential on the exam. Either way, you could be ready come test day with the help of an experienced tutor.
Your tutor can work with you as often as you would like. If you want to spend only a couple of weeks getting ready for the ACT and study every day, or just work two times a week for two months, that is totally up to you. Your tutor can come out to your home, work with you at a public location such as a library, or even meet online. Thanks to our face-to-face online learning platform, you can have live interactive sessions with your tutor no matter where you are, just as long as you have an Internet connection.
If you're preparing for the ACT, let our educational directors connect you with a tutor in Averill Park. Book your first session today, and discover how beneficial having your very own tutor can be.
Recent Tutoring Session Reviews
"The student and I started by reviewing absolute values. We then went on to work on solving basic equations with square roots and simplifying square roots. We went through a variety of problems, so he could practice both. I also went through the concept of factors, and how to use them when simplifying squares. We also reviewed the relationship between squaring and square roots."
"The student and I started with a review of math equations on the study sheet we have been making and adding to over the last few sessions. From there, we did timed practice on the English section. From there, we did timed practice on the reading section, with a focus on time management and passage analysis. We went over these, having the student explain them using evidence from the passage. Finally, we did problem recognition for the math sections, where we went through and he told me what type of problem it was within 15 to 20 seconds. We will work to pare this down in future sessions. We ended with adding some final review material for math, and talking about what learning tools to use as good resources for practice."
"The student and I started with English. He said his reading and English homework went well, but would like more English practice. He got 11/15 right on the first test. I noticed he was making the same mistake, so I reminded him to worry about the separation of ideas. He took one more and got 14/15 right. We switched to math and finished a diagnostic test we were previously working on. We went question by question since the test was mainly harder questions. The student is good at knowing when he doesn't know a concept and can learn them. But, he is hesitant to ask questions. I make sure to check his answers to ensure he is understanding. He had no problem with the algebra questions, but struggled with the geometry. Once I outline how to do them, he can do the computations within. He struggles with how to start and finish them. We walked through quite a few to establish how to make those connections."
"The student and I started with some systems of linear equations problems (e.g., solving for rates) and spent time working on trig concepts, such as the period, domain, and range of a sine/cosine function. We also spent time reviewing functions (polynomials, factoring, compound interest, etc.). She is very good at math and it's hard to find questions that really challenge her, so I asked her to look at a practice ACT and let me know which questions looked hard to her. We went over tricks to save time on those questions. Always a pleasure working with her!"
"The student and I studied English this week! Her score did drop slightly since the last time, so in the future, I suggest more tests more often! The skills are definitely there, but practice makes perfect."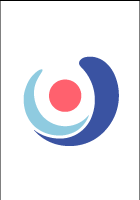 "The student and I surveyed science and math concepts. We decided it would be better to have her take diagnostics so that we can have more useful direction for next session (she was getting all the answers correct). I emailed her math and science diagnostics to complete before next session."
Nearby Cities:
Albany ACT Tutoring
,
Schenectady ACT Tutoring
,
Westminster ACT Tutoring
,
Bristol ACT Tutoring
,
Hartford ACT Tutoring
,
Connecticut ACT Tutoring
,
Danbury ACT Tutoring
,
New Britain ACT Tutoring
,
Waterbury ACT Tutoring
,
Meriden ACT Tutoring
,
Portland ACT Tutoring
,
Worcester ACT Tutoring
,
New Haven ACT Tutoring
,
West Haven ACT Tutoring
,
Milford ACT Tutoring
Nearby Tutors:
Westminster ACT Tutors
,
Connecticut ACT Tutors
,
New Haven ACT Tutors
,
Portland ACT Tutors
,
Worcester ACT Tutors
,
Hartford ACT Tutors
,
Waterbury ACT Tutors
,
Albany ACT Tutors
,
Danbury ACT Tutors
,
New Britain ACT Tutors
,
Schenectady ACT Tutors
,
Bristol ACT Tutors
,
Meriden ACT Tutors
,
Milford ACT Tutors
,
West Haven ACT Tutors
Call us today to connect with a top
ACT tutor in Averill Park, NY
(518) 300-4098