Call Now to Set Up Tutoring:
(512) 299-3388
Private In-Home and Online Reading Tutoring in Austin, TX
Receive personally tailored Reading lessons from exceptional tutors in a one-on-one setting. We help you connect with in-home and online tutoring that offers flexible scheduling and your choice of locations.
How can a tutor assist you in conquering Reading?
Reading is an important component of a child's education. Students may be required to be proficient in reading comprehension throughout their entire educational career. For this reason, if you have an elementary child who is struggling with reading, you should consider letting them work with an experienced tutor. Varsity Tutors may assist students in connecting with a tutor in Austin, TX, who could potentially help them understand the concepts of reading, like improved vocabulary, word recognition, and figurative language.

If you are serious about helping your child get the assistance they need to improve their reading, contact Varsity Tutors for assistance in connecting with reading tutors near Austin. We may help you find a qualified tutor who is able to assist your child in working towards all of their academic goals. Whether it is overcoming compound words and increasing phonemic awareness or understanding the theme of various stories, a private tutor is eager to guide your child along the way.

One of the biggest advantages of studying through private tutors is that your child might benefit from a teaching model that is centered on them. This means that they play an active role in the learning process and may be able to provide input and hold discussions after each lesson. It also means that your child's tutor is committed to helping them meet their academic goals.

Call us today to find reading tutors in Austin to try to help your child do well with the course. Our educational directors are happy to assist you in finding a tutor who is not only qualified, but is compatible with your child's preferred learning styles and personality. By working with a private instructor who is capable of making the learning experience as enjoyable as possible, your student is more likely to retain the information covered each session.

Varsity Tutors may find you a tutor in Austin, TX, who may take all of your child's reading goals into account to create an individualized study plan just for them. Watch as your student's self-esteem boosts alongside their reading comprehension. In addition, working with a private tutor is an excellent way to prepare your child for the reading component of the State of Texas Assessments of Academic Readiness.

Whatever your learning preferences are, we are happy to help you find a tutor who may accommodate your family. This means that you may study at a time and location that is good for you. You may even have your child meet over the computer through face-to-face online tutoring sessions provided on our live learning platform.
Recent Tutoring Session Reviews
"The student and I worked on a non-fiction reading packet, titled Peanut Butter. The student read the short story and then answered comprehension questions (written answers and multiple choice). He then worked on other reading objectives related to the story. These included: sequencing, compound words, long vowel sounds, and vocabulary. It was a great session. The student was engaged and actively participated."
"Reviewed sight words previously missed. Reassessed on complete list. Missed only 4 words. Will continue to practice until firm. Reviewed vocabulary from "Marcus Loses Patches". Finished reading story using echo reading technique. The student was very fluent. Did second reading fluency check on passage accompanying story. Read 90 wpm! Did cold reading fluency check of another passage from online. Read at 69 wpm. His fluency is greatly improving. Reviewed phonograms /ai/ and /ay/. Read and spelled words containing those sounds. Appears to have more confidence in his abilities."
"The student worked on her sight words and word-solving skills by reading books online. She also worked on writing sentences while using her neatest handwriting. She learned how to spell new words by thinking about the sound of each letter in the word."
"Resuming our lesson on A, B, & C from Monday, I had the student color pictures as related to the word (red for A and apple, orange for B and balloon, etc.) He still has difficulty connecting sounds and letters, but he was able to recognize that "c-a-t" spells cat. We also continued to work on counting. I read 'Alphabears,' 'The Foot Book,' and 'Cookie Monster's Hungry' to him, and had him point out certain letters or count objects on the page. Next week, we'll continue with D, E, & F."
"We went through some more practice reading comprehension and writing worksheets. The student seems to have a high level of comprehension for these stories, and answers questions correctly and swiftly. I answered definitions and grammar/spelling questions as we went. Then we worked on math (decimals) and the student struggles a little in the math area, but with some explaining, she seemed to grasp the concepts pretty easily."
"The student reviewed his reading homework and prepared for the test starting this week. The student was 75% accurate answering questions. He learned how to pick the main idea in a paragraph and to accurately identify timelines and infer the meaning of words from usage."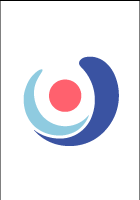 "We played hide and seek with his sight words and he absolutely loved it! We also partner-read from a book that he and his dad are reading. We read two chapters. I would read until I came to a sight word that he knew and I stopped and let him read it. After doing this for the first few pages, he was reading big chunks sentences. He ended up reading about three full sentences all on his own. I think this really built up his confidence level."
"Worked with the student on his reading. He read from some of his school books, and we reviewed the word endings from last week (-ack, -ace, -ale), which he had no difficultly remembering and reading. We played a game which feature more advanced sight words, and looked at more word endings. Starting next session we'll take a look at breaking these words into smaller and more readable pieces."
"The student and I worked on her reading homework, successfully finishing it, and practiced summarizing information from her new reading book. She did an excellent job! I was especially impressed with her ability to apply one of the topics we learned tonight to an unfamiliar word in her book, effectively sounding it out. Well done!"
"We filled in definitions for his history class and spent most of the time reviewing Bridge to Terebithia. He has a quiz and test coming up. He knows the basic story but not all the details he could."
"The student and I worked together on a school project on the state of Kentucky. Together we brainstormed questions to answer in order to get her to start thinking about how to begin her project. We answered some of them together, while others she was able to complete after looking through some of her books on the state. She is going to formulate her report using all of her interesting information and next session, we will talk about how to elaborate her project more. Once we began, the student started asking many questions that showed her creativity and curiosity. Her ability to ask questions is crucial to her ability to read critically and infer information. Therefore, brainstorming today was incredibly productive."
"Read a few sample stories, wrote answers to questions about stories, also wrote about several prompts ("friends", "school"). Got a good sense for where the student is starting from and what we will need to work on in the future."
Nearby Cities:
Thousand Oaks Reading Tutoring
,
Windcrest Reading Tutoring
,
Hollywood Park Reading Tutoring
,
Helotes Reading Tutoring
,
Leon Valley Reading Tutoring
,
Alamo Heights Reading Tutoring
,
Kirby Reading Tutoring
,
Converse Reading Tutoring
,
Scenic Oaks Reading Tutoring
,
Universal City Reading Tutoring
,
Schertz Reading Tutoring
,
San Antonio Reading Tutoring
,
Boerne Reading Tutoring
,
Fair Oaks Ranch Reading Tutoring
,
Bulverde Reading Tutoring
Nearby Tutors:
Thousand Oaks Reading Tutors
,
Windcrest Reading Tutors
,
Hollywood Park Reading Tutors
,
Helotes Reading Tutors
,
Leon Valley Reading Tutors
,
Alamo Heights Reading Tutors
,
Kirby Reading Tutors
,
Converse Reading Tutors
,
Scenic Oaks Reading Tutors
,
Universal City Reading Tutors
,
Schertz Reading Tutors
,
San Antonio Reading Tutors
,
Boerne Reading Tutors
,
Fair Oaks Ranch Reading Tutors
,
Bulverde Reading Tutors
Call us today to connect with a top
Reading tutor in Austin, TX
(512) 299-3388