Call Now to Set Up Tutoring:
(512) 299-3388
Private In-Home and Online MCAT Tutoring in Austin, TX
Receive personally tailored MCAT lessons from exceptional tutors in a one-on-one setting. We help you connect with in-home and online tutoring that offers flexible scheduling and your choice of locations.
How can a MCAT tutor help you?
You may be required to take the Medical College Admission Test, or MCAT, before you are accepted into medical school. This standardized test is designed to evaluate the knowledge of prospective medical students, and it consists of the four following sections: Chemical and Physical Foundations; Biological and Biochemical Foundations; Psychological Social, and Biological Foundations; and Critical Analysis and Reasoning Skills. Because of the complexity of the test, along with the importance of scoring well on it, studying may feel difficult and overwhelming. If you want to get the most out of your MCAT studies and potentially increase your chances of being accepted into a first-choice medical school, contact Varsity Tutors. We may help you find an expert MCAT tutor in Austin, TX, who may design a study plan suited to your individual needs.

Varsity Tutors is happy to be your first step towards reaching success on test day. Our educational directors may help you connect with MCAT tutoring in Austin. You may be able to work with someone who has experience taking the test and is able to prepare you for the exam, while teaching you the study habits and test taking skills necessary to succeed. They may also review material with you in a hands-on manner, working with you as you answer various questions related to the exam. This is beneficial for you, as it gives you the opportunity to receive valuable feedback that may help you improve.

Contact Varsity Tutors today to prepare for test day. We may locate a MCAT tutor in Austin who may complement your learning style, while also being flexible to your specific schedule. Lessons may take place anytime during the week, day or night, so that you don't have to sacrifice time away from your other commitments. You may also choose to study at home, in the library, or electronically. Our face-to-face online tutoring sessions, provided through the live learning platform, are a great way to study no matter where you are located.

Varsity Tutors is happy to try to help you find someone who may give you a custom-build lesson plan that suits all of your needs. Your tutor may be able to try to help you build upon your strengths while overcoming areas that are especially difficult. Give Varsity Tutors a call today to take your first step towards success. We may help you find Austin, TX, tutors to try to help you hone your MCAT skills to potentially improve on your exam.
Recent Tutoring Session Reviews
"Mandarin - discussed the student's first couple of days in Chinese class. The students haven't actually begun with their lessons, so we ended our session at one hour today to avoid overloading her before we have a better idea of the direction in which her teacher will steer the class. Reviewed introduction dialogue and asking and answering questions. Helped her to pick out a Chinese name as directed by the teacher."
"The student and I went over the 4 practice passages (verbal) that he completed for homework. He is making progress and we're identifying the types of passages that he struggles with the most but, we still have some work to do on timing. We're also trying to work on mental mapping so that he can find the details needed to answer the questions more quickly. We also began to cover Chemistry. We talked about phases and gas laws and he has related passages for homework."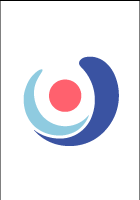 "During this session we reviewed topics in physics, organic chemistry and chemistry. Specifically, we reviewed questions the student had with regards to magnetism, e1/e2/sn1/sn2 reactions and the ideal gas law. We first discussed concepts and then reinforced these concepts by doing passages. I talked to him about taking a practice MCAT exam once a week (at least) from this point forward. I also provided him with various practice materials to use this week."
"Today we went over the student's Practice Test 5. We talked about how he needs to build the confidence to attack these problems because he knows the material well. He is improving and hopefully we can continue to see this trend. He will take another practice test this weekend.

Next we went over a very brief lesson on Waves. Then we ended with doing some sample problems in Biology (Nervous System)."
"We focused on the biological science section covering topics from Biology and Organic. First we worked through questions the student had from his class on Wednesday night, then we went through two chapters in Biology including the circulatory system/gas exchange and then population genetics/evolution."
"The student and I spent this session reviewing the practice test that she took after our last meeting. She did really well, scoring an 11 on each section for a total of a 33! Made a couple observations about places for improvement and I talked with her about how to overcome all of these hurdles, and established goals about what material we'll go over during our meeting on Wednesday."
"We covered physics topics and problems involving the following areas: Newton's laws, uniform circular motion, centripetal force, weight, friction, motion on an inclined plane, analysis of pulley systems, and force. We reviewed practice problems that the student completed on her own since our last session. A couple problems we worked on required some additional thought, so I will be working on them at home and beginning next session going over them together. The student and I made a plan for her to complete a full length practice MCAT test on her own by next Thursday."
"Today was our last time meeting together. The last material we had to cover was some biology subjects which included Eukaryotic Cells, Genetics, and Evolution. In regards to eukaryotic cells we talked about all the different organelles and their functions, cell cycle, and cytoskeleton. With genetics we discussed Mendelian genetics, meiosis and how genetic variability is created, and analytic methods such as Hardy-Weinberg principle. With evolution we discussed natural selection and speciation. The student has been a great student to work with. She still has a few weeks before her test which will give her some great time to review subjects we've discussed a long time ago. It will also provide time to take some practice tests and work on eliminating silly mistakes."
"The student reported in this session with very good news. He was able to score a 10 over the weekend on his VR section! This gave him a boost of confidence and we discussed why he thinks he did well. He did allow himself 80 minutes for this passage. We discussed how since the test is 60 minutes he really needs to hold himself to that time during his practice sections over the next week. I do think this score will help him feel more confident as he approaches his exam day. We went over his missed questions and then completed additional passages he scored a 4/6 and 4/6 during this session's passages and was able to keep his timing under 9 minutes."
"Reviewed chemistry topics covered in previous session. Then, we discussed several topics related to mechanics in physics. The student seems to be improving well; I've noticed that she has been incorporating strategies we've worked on and seems to be answering more questions correctly, and more quickly."
"In our first session the student and I went over some techniques to deal with the verbal section. I advised him on refraining from underlining words but looking at the main ideas of each paragraph and putting them together to find the central message of the passage. After that we focused on some speed tactics that can be utilized in the last minutes of the section."
"Today the student and I reviewed for the biology test. The topics we reviewed included: biochemistry/metabolism, oxidative respiration, carbohydrates/lipids/proteins/nucleic acid, DNA synthesis, transcription/translation, protein folding and DNA damage and repair."
Nearby Cities:
Thousand Oaks MCAT Tutoring
,
Windcrest MCAT Tutoring
,
Hollywood Park MCAT Tutoring
,
Helotes MCAT Tutoring
,
Leon Valley MCAT Tutoring
,
Alamo Heights MCAT Tutoring
,
Kirby MCAT Tutoring
,
Converse MCAT Tutoring
,
Scenic Oaks MCAT Tutoring
,
Universal City MCAT Tutoring
,
Schertz MCAT Tutoring
,
San Antonio MCAT Tutoring
,
Boerne MCAT Tutoring
,
Fair Oaks Ranch MCAT Tutoring
,
Bulverde MCAT Tutoring
Nearby Tutors:
Thousand Oaks MCAT Tutors
,
Windcrest MCAT Tutors
,
Hollywood Park MCAT Tutors
,
Helotes MCAT Tutors
,
Leon Valley MCAT Tutors
,
Alamo Heights MCAT Tutors
,
Kirby MCAT Tutors
,
Converse MCAT Tutors
,
Scenic Oaks MCAT Tutors
,
Universal City MCAT Tutors
,
Schertz MCAT Tutors
,
San Antonio MCAT Tutors
,
Boerne MCAT Tutors
,
Fair Oaks Ranch MCAT Tutors
,
Bulverde MCAT Tutors
Call us today to connect with a top
MCAT tutor in Austin, TX
(512) 299-3388