We are open Saturday and Sunday!
Call Now to Set Up Tutoring:
(512) 299-3388
Private In-Home and Online Latin Tutoring in Austin, TX
Receive personally tailored Latin lessons from exceptional tutors in a one-on-one setting. We help you connect with in-home and online tutoring that offers flexible scheduling and your choice of locations.
How can a Latin tutor help you?
If you are a Latin student, you might find yourself struggling to get the practice you need to understand the course. Unlike other languages, you may not immerse yourself in Latin through movies and music, and most Latin-based literature is historical. While Latin classes at your high school or college are a great way to understand the basics of the language, like grammar and phonetics, it doesn't give you the chance to practice your speaking skills. Fortunately, the Varsity Tutors educational directors may find you an expert Latin tutor in Austin, TX, to cater to your specific needs.

Whether you are interested in learning Latin for historical or professional reasons, or simply want to satisfy a foreign language requirement at your institution, we may assist you. Varsity Tutors may help you find a professional Latin tutor in Austin who may offer you engaging study sessions to make the most use of your time. You may be able to practice your Latin with an experienced individual who is dedicated to your success. Furthermore, studying in the one-on-one setting allows you to take control of the pace and direction of each lesson. You may have your tutor spend extra time covering difficult concepts, like accent reduction and narrative tense, as well as completely skip over content that you already understand. For this reason, private lessons are one of the most efficient ways to supplement your studies.

Varsity Tutors is happy to try to help you find an independent Latin tutor in Austin who is committed to your success. Your Latin tutor is happy to work around your busy schedule, ensuring that you don't have to take time away from your work and studies. This means that you may hold study sessions anytime, even over the weekend or at night. You are also able to choose where you want to study. While many people like to learn in the comfort of their own homes, you may also meet in the library, at your favorite coffee shop, or anywhere else that is convenient.

For assistance in connecting with an experienced Latin tutor in Austin, TX, contact Varsity Tutors today. Our live learning platform gives you the option to study in person or electronically, over face-to-face online tutoring sessions. Whatever your preferences are, there is an eager Latin tutor who is happy to accommodate you. Working with someone who may make the learning experience as enjoyable as possible might allow you to get the most of your studies.
Recent Tutoring Session Reviews
"We reviewed Chapter 20 and did the Chapter 20 quiz. Because the student hadn't read the chapter, he wanted to do the quiz twice so he would have additional practice with the material.  On his 2nd try, he got a perfect score.  "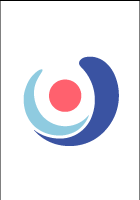 "Solved calculus problems in homework packet- focused on identifying problems and what strategy must be used to solve them. Began a list of these strategies and the relationships between derivatives and integrals- this will help to simplify and solve problems."
"Today we started to look at the student's final exam study guides.  We mapped out when her exams were and which subjects would be most beneficial to begin studying.  We started with history and math.  We made flash cards from her history materials for her to begin studying.  We also divided all her history notes into categories: vocab, old tests, class quizzes.  This will also make it easier for her to study.  Math was more of a review.  She was having trouble with one concept, but after working on examples, she quickly caught on.  Great job! See you next week."
"The student is really improving with math. She's adding in her head. She does not need to use her fingers or the number line as much. She also worked on geometric shapes. Her comprehension in reading was great. She also reads using some of the new reading strategies. She goes to the end of the sentence and self-corrects if a word does not make sense. We also worked on the concept of greater than and less than. She did well on this topic also.  "
"This session with the student had our focus primarily on multiplication and one math assignment. After completing his assignment, we covered the fundamentals of multiplication and we set about attempting to construct a multiplication table for him to keep. I am having him create a multiplication table for studying as a visual aid. The adding chain exercises are also providing him with the opportunity to memorize the geometric sequences of the numbers from 1-10.  "
"The student and I worked on reading and grammar today. We focused on sentence corrections for about half of the session and spent the rest of our time on reading comprehension. He did a practice reading comp section. He showed improvement using the outlining strategy."
"We again spent a good period of the session reviewing some of the nominal case endings and verbal endings, before picking back up where we had left off the review translation passage we started last session. When asked to produce verb forms, the student does pretty well, while he had more difficulty with translating that into actually recognizing a form in a given sentence. Still, he did pretty well with several of the sentences, once he had learned some of the new vocabulary."
"Covered the irregular verbs fero and fio (passive of facio) as well as irregular imperatives and a bit on superlative forms of adjectives that end in -lis (i.e. -llimus); did several exercises in the workbook reinforce these concepts."
"Some parsing work, discussion of final format. This likewise constitutes an aggregation of time done asynchronously. The student and I decided to work through exercises that I pull together from his book and correct. Much of this time will represent aggregation of several shorter days of work, depending upon student's feedback and needs (both synchronous and asynchronous). All of this will be based upon direct translation of texts with only a bit of supplementary grammatical work."
"We discussed a couple of sections she completed on her own. She did very well, and has a lot of potential to get a great math score on the SAT. We covered some trouble spots, such as exponents and geometry. Overall, a productive session."
"The student wanted to practice solving triangles using sin, cos, and tan. The difficulty level was perfect: he made a few mistakes even with careful effort, but he understood where he went wrong with little explanation. We also talked about inverse trigonometric functions, buttons on his calculator he was curious about. He and I worked through a math review packet, covering data representation, algebraic term manipulation, geometry proofs, and word problems. His mistakes were minor and he spotted them easily."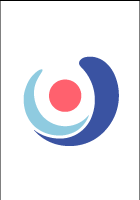 "The student and I began the session by studying for his Science test. He rewrote the notes he had from class and then I quizzed him. He also practiced using the an Easy Writer which is a word processing device that can one can type with then plug into the computer to print out what he has written."
Nearby Cities:
Thousand Oaks Latin Tutoring
,
Windcrest Latin Tutoring
,
Hollywood Park Latin Tutoring
,
Helotes Latin Tutoring
,
Leon Valley Latin Tutoring
,
Alamo Heights Latin Tutoring
,
Kirby Latin Tutoring
,
Converse Latin Tutoring
,
Scenic Oaks Latin Tutoring
,
Universal City Latin Tutoring
,
Schertz Latin Tutoring
,
San Antonio Latin Tutoring
,
Boerne Latin Tutoring
,
Fair Oaks Ranch Latin Tutoring
,
Bulverde Latin Tutoring
Nearby Tutors:
Thousand Oaks Latin Tutors
,
Windcrest Latin Tutors
,
Hollywood Park Latin Tutors
,
Helotes Latin Tutors
,
Leon Valley Latin Tutors
,
Alamo Heights Latin Tutors
,
Kirby Latin Tutors
,
Converse Latin Tutors
,
Scenic Oaks Latin Tutors
,
Universal City Latin Tutors
,
Schertz Latin Tutors
,
San Antonio Latin Tutors
,
Boerne Latin Tutors
,
Fair Oaks Ranch Latin Tutors
,
Bulverde Latin Tutors
Call us today to connect with a top
Latin tutor in Austin, TX
(512) 299-3388