Call Now to Set Up Tutoring:
(512) 299-3388
Private In-Home and Online ISEE Tutoring in Austin, TX
Receive personally tailored ISEE lessons from exceptional tutors in a one-on-one setting. We help you connect with in-home and online tutoring that offers flexible scheduling and your choice of locations.
How can a tutor help your child master the ISEE?
Choosing to apply to an independent school is a major decision in a student's academic career. But it takes more than simply deciding to enroll to get into an independent school. Students have to take the Independent School Entrance Examination (ISEE). This comprehensive exam shows admissions officers how strong students are in a variety of subject areas. The score a student receives on the ISEE may significantly impact their chances of getting into the independent schools they're applying for. That is why it's critical that students prepare ahead of time for the exam. If your child is getting ready to take the ISEE, consider partnering them with a personal ISEE tutor so that come test day, they are as ready and confident as possible. Varsity Tutors may connect you with a professional ISEE tutor in Austin, TX, who may teach your child how to study effectively.

Working one-on-one with a personal tutor offers a variety of benefits that are hard to find in traditional classroom environments. Your child may have the ability to ask as many questions as they need, and they may have their tutor's undivided attention. The immediate feedback they'll receive works to close gaps in their comprehension before moving on to other material. Your child may also get to work at their own pace, unrushed by peers or classmates. We may find you an expert ISEE tutor in Austin who may teach your child all the skills and strategies they need to potentially improve on the ISEE.

Personal ISEE tutors are experts on the exam, and they may break down each of the test's sections so that your child knows what to expect on test day. Depending on your child's grade level, their tutor may provide practice on algebra, geometry, probability, or operations problems that may likely appear on the quantitative section of the exam. They'll also work to make sure that your child is prepared for the reading comprehension and verbal reasoning sections of the test. Our educational directors may help you locate an independent tutor in Austin who is skilled at helping students prepare for the ISEE.

Personal ISEE tutors are available to meet with you at the time and location of your choosing. They'll even accommodate your busy schedule by working with your child in online, face-to-face sessions through our live learning platform. If you're looking for ISEE tutoring in Austin, TX, Varsity Tutors may be happy to try to help you find a tutor who may guide your child along the path to academic success.
Recent Tutoring Session Reviews
"Completed practice sections as timed rehearsal test preparation. We focused on reading comprehension and test taking techniques. Main challenges are helping student to stay focused and be able to decide when to move on to further questions."
"The student and I spent the bulk of our section working on fractions and mixed numbers. We practiced adding, subtracting, multiplying, and dividing mixed numbers. Although she hadn't seen this kind of math yet at school, she did get the hang of it by the end of our session."
"The student and I did our full-length practice test today, and she did great! Especially on the reading comprehension section, and also the mathematics achievement section (which focuses on calculations and application, as opposed to creative or abstract thinking about math). Her scores on the other two sections were good too, giving her a great overall performance. Next time we meet we'll go over the things she did miss in hopes of shoring up any areas where she isn't quite as strong."
"Today, I first gave the student a review over all the math concepts that we've covered so far. Then we looked over his essay that I assigned yesterday. He did an outstanding job following the outline and staying organized. We went over some of the more difficult concepts from the homework I assigned last night, namely algebraic evaluation using division. More geometry was introduced in today's work, focusing on perimeters, areas, angle classification, and symmetry. We covered a few verbal problems, and I assigned homework involving graphs, estimations, and data analysis in addition to his daily essay.
He is improving tremendously. He seems to be grasping the concepts well, and he only makes mistakes when he is rushing or doesn't show his work. I have faith that he will continue to improve and do excellently on the upcoming test. I am amazed at his dedication!"
"The student continued study for the ISEE lower level exam. He worked on analogies, reading comprehension, and math. He has not yet mastered multiplication exceeding 9. We will be focusing on mastering multiplication of increasing complexity over the next weeks."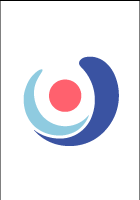 "I quizzed her on flashcards she had made with words out of her study book, and she knew the definitions verbatim. I asked her to make sentences with the words to check her understanding, and then we went over the reading comprehension and math achievement parts of her practice test. I told her to take a section or two of another practice test to go over next Tuesday."
"The student and I continued working through the practice test; he completed the quantitative reasoning, on which he performed well, despite not being familiar with algebra. Additionally, we began the reading comprehension section; he completed two stories and the associated questions. I reviewed with his mother what we had completed thus far in our sessions and provided information to her on the structure/timing of the test. We plan to meet again this Thursday, 7/25, at 6:00 pm."
"The student and I reviewed some math problems and reading comprehension I had assigned for homework. I then started teaching the basics of division, which she says she hadn't done in school yet. We practiced dividing and then finished up with a little more reading comprehension."
"During our first lesson together, the student and I talked about her reading comprehension strategy. We read through a couple of passages together, stopping after every couple of sentences to check for understanding and discuss the main idea. She then made notes in the margin, to act as a guide to the passage when she answers the questions. We then worked through a math practice test, so that I could better understand which concepts we will need to review in the future."
"We focused on critical reading passages and fill in the blank questions in today's session. The student mainly struggles with the vocab in the sentence completion portion of the test. So the word lists I sent to him to remember will be really important in helping him improve in that aspect. In the passage questions. The part he needs help with the most is understanding the main idea of the passage and understanding the author's purpose for writing the passage. For homework I assigned the 1st math and reading sections in the official SAT guide. I assigned him to complete those two sections and write main idea summaries for the passages that are in the critical reading test section. This will help him get more comfortable with reading for the main idea."
"Today the student and I focused on the critical reading section; we are going to work on improving his timing and sentence completion ability with the goal of increasing his score to the mid 700s. He has already made progress with sentence completion because of our focus on vocabulary. We also spent some time on digitology questions, since this is a topic he hasn't encountered in his math classes."
"The student and I focused entirely on math during our last session, so today we worked on vocabulary, grammar, and essay outlining/writing. She did pretty well with the material we covered, but needs more practice coming up with essay theses and topic sentences."
Nearby Cities:
Thousand Oaks ISEE Tutoring
,
Windcrest ISEE Tutoring
,
Hollywood Park ISEE Tutoring
,
Helotes ISEE Tutoring
,
Leon Valley ISEE Tutoring
,
Alamo Heights ISEE Tutoring
,
Kirby ISEE Tutoring
,
Converse ISEE Tutoring
,
Scenic Oaks ISEE Tutoring
,
Universal City ISEE Tutoring
,
Schertz ISEE Tutoring
,
San Antonio ISEE Tutoring
,
Boerne ISEE Tutoring
,
Fair Oaks Ranch ISEE Tutoring
,
Bulverde ISEE Tutoring
Nearby Tutors:
Thousand Oaks ISEE Tutors
,
Windcrest ISEE Tutors
,
Hollywood Park ISEE Tutors
,
Helotes ISEE Tutors
,
Leon Valley ISEE Tutors
,
Alamo Heights ISEE Tutors
,
Kirby ISEE Tutors
,
Converse ISEE Tutors
,
Scenic Oaks ISEE Tutors
,
Universal City ISEE Tutors
,
Schertz ISEE Tutors
,
San Antonio ISEE Tutors
,
Boerne ISEE Tutors
,
Fair Oaks Ranch ISEE Tutors
,
Bulverde ISEE Tutors
Call us today to connect with a top
ISEE tutor in Austin, TX
(512) 299-3388