Call Now to Set Up Tutoring:
(512) 299-3388
Private In-Home and Online ACT Tutoring in Austin, TX
Receive personally tailored ACT lessons from exceptional tutors in a one-on-one setting. We help you connect with in-home and online tutoring that offers flexible scheduling and your choice of locations.
How can a tutor help you master the ACT?
The ACT is taken by roughly two million students around the world as a part of their university application package. Meant to give a synopsis of skills in English, math, reading, science, and writing, the standard ACT adds up to nearly three hours of test time. A good score shows universities that you're prepared for study at the postsecondary level and increases your chances of being a successful candidate. If you're looking for help to prepare for this important test, Varsity Tutors' educational directors may help you find a professional ACT tutor in Austin to potentially help you be at your best on exam day.

When you work with a private instructor, you'll have access to one-to-one instruction designed to maximize your score potential. You'll be able to let your tutor know exactly what you need to work on and how you prefer to study. Or, if you're at a loss as to how to begin, your instructor may run assessments to find out where your trouble spots are and then design lessons aimed at developing needed skills. Most importantly, a skilled ACT tutor in Austin, TX, may take your interests into account to create engrossing study sessions that keep you focused and engaged the entire time.

If you're worried about scheduling issues, there's no need to be. Varsity Tutors may match you to a pool of instructors available to work with you at the times and locations that you prefer. Whether you want to work on translating math problems at home or in the local coffee shop, you'll get the flexibility you need. You'll even have access to Varsity Tutor's live learning platform, where you may get face-to-face tutoring online without having to go anywhere. All you'll need is an Internet connection, and you'll be ready to study.

Regardless of what your needs might be, the tutors that Varsity Tutors may help you find in Austin are experienced professionals, skilled in working to help students try to with the intricacies of the ACT. You'll learn how to prepare for the occasional matrix question in the mathematics section and what to do if you're faced with two passages in the reading section as opposed to one.

The right tutor might make a big difference in how confident you feel on test day. To get connected with a skilled ACT tutor in Austin, TX, contact Varsity Tutors. You'll feel good knowing that you've taken the right step towards preparing for the ACT.
Recent Tutoring Session Reviews
"The student had completed a full test, so we reviewed that first. He did so much better in reading and science, so we focused primarily on English and reviewed some math. We covered all the rules of grammar and punctuation, so we'll see if his application of those is as good as it was with reading."
"Today we started off with a general discussion about the student's learning and testing styles. From there, the student began working through some of the practice tests in the ACT prep book, so we could get a sense for what types of problems he was struggling with and what his strengths are. We completed a small section each of the English, Math, and Reading sections. The student will review commas, apostrophes, and basic math skills during the coming week, and he will continue to practice with the reading section, working slowly and accurately through each question. Next week we will do some more practice with the reading section and continue into the writing section."
"The student and I went over a practice Math section, which is her strongest area on the ACT so far. We also discussed strategies for making an outline for the ACT writing section, which we'll go over in our next session."
"The student and I went over the results of her practice ACT test. The student only made minor mistakes in the English and Reading sections so there's not a lot of work left to do there. She made some more mistakes in Math, but most of these were related to not knowing the relevant formulas. In Science, I think the student was most hindered by a lack of familiarity. In addition to correcting most of the practice test, we talked about strategy. For homework, the student is redoing the last three science passages, going through her Math flashcards, and working on an essay."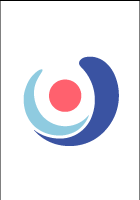 "Reviewed common grammar rules for the English section. We then engaged in the student's second timing exercise on a full math portion. She showed improvement from the first one and we were able to analyze her progress and what errors she made except for two problems that we will finish up next session. Her goal for the ACT math is a 27."
"In today's session, we covered the math and reading sections. Thus far in the reading section we have focused on simply learning how to get the correct answers without regard to time. In this section, the student got all but four answers correct, so we began to focus on strategies for increasing her speed with minimal decreases in accuracy. In math, the student's scores have not been increasing, but they certainly have the ability to. Most of the problems that she misses she understands the concept but struggles to set up the problem. This is especially pronounced in the word problems. We are focusing on how to identify the relevant given information and set up a structure for the problem. For next session I assigned a reading section and a math section."
"The student and I did more practice problems on the math and science sections again today. We focused on logarithms, trig and quadratic equations. I feel we should continue to practice these things. She did a great job on the science, especially considering the challenging content. I think the practice problems are really good because they are exposing her to the sometimes tricky wording of the ACT and also to be cautious with the details-especially whether the answer is positive or negative for many different types of math problems."
"The date is getting closer to the student's ACT. This time, we went over math, reading comprehension, and reading-based science passages. The student has done a good job at cutting out careless mistakes, but now he needs to focus on understanding the question fully. I suggested he rewrite the question before he answers in a way that he can understand it."
"The student and I talked about the differences between the ACT and the SAT. We then took a look at the finding sentence errors section, the sentence completion section, and the essay. The student will be writing an essay for me for next time to provide a baseline, since we haven't done anything along those lines so far. We also took a look at some vocabulary and root words and talked about how to make effective study cards for them."
"Reviewed homework- score increase from both sections.

Practiced Science Section- Identified weak areas (reading graphs, inferences) & strategies: eliminating choices, underlining key information in prompt)

Practiced English section- to be reviewed by the student as homework.

Assigned 5 more sections for homework (over 2 weeks)."
"For the last session, I had the student try to time herself for a 10 minute practice mathematical section and see how she might score under time pressure. Then, we worked through another full-length math section and reviewed necessary formulas."
"We reviewed the English section that the student completed on her own and discovered that we need to continue to practice rhetorical skills. We also worked on reading. We discussed the importance of proving answers correct or incorrect."
Nearby Cities:
Thousand Oaks ACT Tutoring
,
Windcrest ACT Tutoring
,
Hollywood Park ACT Tutoring
,
Helotes ACT Tutoring
,
Leon Valley ACT Tutoring
,
Alamo Heights ACT Tutoring
,
Kirby ACT Tutoring
,
Converse ACT Tutoring
,
Scenic Oaks ACT Tutoring
,
Universal City ACT Tutoring
,
Schertz ACT Tutoring
,
San Antonio ACT Tutoring
,
Boerne ACT Tutoring
,
Fair Oaks Ranch ACT Tutoring
,
Bulverde ACT Tutoring
Nearby Tutors:
Thousand Oaks ACT Tutors
,
Windcrest ACT Tutors
,
Hollywood Park ACT Tutors
,
Helotes ACT Tutors
,
Leon Valley ACT Tutors
,
Alamo Heights ACT Tutors
,
Kirby ACT Tutors
,
Converse ACT Tutors
,
Scenic Oaks ACT Tutors
,
Universal City ACT Tutors
,
Schertz ACT Tutors
,
San Antonio ACT Tutors
,
Boerne ACT Tutors
,
Fair Oaks Ranch ACT Tutors
,
Bulverde ACT Tutors
Call us today to connect with a top
ACT tutor in Austin, TX
(512) 299-3388