Call Now to Set Up Tutoring:
(512) 299-3388
Private In-Home and Online Accounting Tutoring in Austin, TX
Receive personally tailored Accounting lessons from exceptional tutors in a one-on-one setting. We help you connect with in-home and online tutoring that offers flexible scheduling and your choice of locations.
How can Accounting tutoring help you?
You may easily connect with a qualified accounting tutor in Austin, TX, by contacting one of Varsity Tutors' educational directors. Accounting is a solid field with a positive job outlook in nearly any economy, and involves a number of unique concepts and principles that may be stumbling blocks for beginning students. A tutor may, for example, explain topics such as reliability, which involves the accuracy of information in financial statements, or the accruals concept that relates income and expense to accounting periods. If you need a more in-depth explanation of the basic accounting equation (Assets = Equity + Liabilities), your tutor may guide you to understanding what this means and how it applies to your studies and potential career.

Targeted instruction begins with a discussion on what topics are troubling you the most. Your tutor may use this information to craft a unique lesson plan. They'll check on your progress periodically, using discussion and even practice tests. If you need supplemental lessons to your classroom instruction, that is fine. Your tutor may try to help you understand all accounting principles no matter what your short- or long-term goals are.

Each tutor has taken the same course and exam before, so they may provide you with the exact materials and strategies needed to study effectively. Leaving little guesswork, they may cover Generally Accepted Accounting Principles. Concepts such as liabilities, neutrality, or the business entity concept may be expanded upon. It might seem unfeasible to cover everything given your busy schedule. However, your tutor may meet at the best possible time and a place that suits you - at home, at the UT Austin library, or at a local coffee shop. Are you super busy? Set up a face-to-face meeting online using a top-notch live learning platform. No matter your scheduling needs, our educational directors may help you locate an independent accounting tutor in Austin who has experience helping people in this subject.

Work to improve with the assistance of a professional accounting tutor in Austin. The better you do, the more potential there may be in your career. Considering a career in auditing, investment management, or stockbroking? Your tutor may make sure you have all the necessary skills. Even a private accountant needs these. All the concepts and principles you learn now may be applied later, so don't leave any gaps in your learning. The educational directors at Varsity Tutors may connect you with accounting tutors in Austin, TX, who teach all levels of accounting.
Recent Tutoring Session Reviews
"Math (geometry) review of lines, angles, polygons, area and perimeter, the Pythagorean theorem, interior angle calculations of triangles, and circumference and area of circles (with exercises for all); Reading/vocab analogy practice."
"1. Reviewed questions from the student's third exam in the course, which included the concept of lattice energy and its calculation for divalent salts 2. Reviewed how resonance affects bond length, drawing Lewis Dot diagrams and electron pair geometries 3. Assigned her a couple of review questions in the bonding chapter for continued practice  Overall, she made good progress in mastering the concepts covered as part of a review for her final lecture exam."
"This was our last session before the student's final exam, so we focused on the big topics that I felt certain would be covered on the final such as bond amortization, inventory costing methods, balance sheets and statements of cash flows. I also gave her ample opportunities to ask me any questions she might have on any of the material."
"The student and I discussed progress on her online course, and strategies for how she might get the required B grade in the course within the next 2 weeks. We reviewed Chapter 9, and did the homework assignments for Chapters 9 and 10 together. I introduced her to basic Microsoft Excel skills and shortcuts, which she quickly absorbed. We plan to meet again this week to prepare for the chapter quizzes on 9-11."
"Today, we discussed his two assignments that are due this week. The first one was hi/lo accounting and CVP analysis. In both assignments I showed him the relationship between the information included in the assignment and to prepare the financial documents to find the answers asked in both assignments. I sent him copies of both assignments showing the relationship between fixed assets/variable assets and other costing factors. By the time the session was completed he had a great understanding of the assignment and the formula relationships between each accounting factor."
"Activity Based Management for Case Study; Addressed Student's questions about how to pursue with HW questions; Reviewed case study calculations

The student has a working knowledge of volume-based traditional cost accounting by assigning overhead costs based on how many units of products are produced. We discussed how Activity-based costing relies on other transactions that are different for each product, such as installation, assembling, inspection, and other non-value added costs. He understood the differences between non-value added costs and value-added costs such as direct materials, direct labor that are used to manufacture the products."
"We worked on book problems from Chapter 5 and also reviewed part of Chapter 4. The student seems to be understanding the subject better. She needs to study for her test on Friday and review her practice test."
"The student and I had our first session yesterday. She had not done well in financial accounting, and is feeling a bit lost in her managerial accounting class. We went over all the basics of tutoring, how she would like to be tutored (walking through problem sets), and went over some of the benefits to taking managerial accounting. We will go further in depth on Sunday night as we start working through problem sets. She has also sent me the syllabus so I know where we are going and feel comfortable that I will be a good fit for her. I think we will be able to streamline her studying and improve her skills/amount learned in this class."
"During this session, the student and I met at the library in one of the study rooms. We covered some accounting topics including journal entries, adjusting entries, debits, credits and other rudimentary accounting topics. I provided him a tool to help him talk though his assets, liabilities, revenue and expenses, and the related effects on the balance sheet and income statement. He made great progress with the tools I introduced."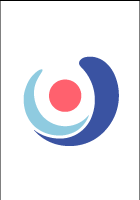 "Reviewed chapters 4 through 7 in the textbook; addressed a variety of concepts including methods of accounting for inventory (FIFO, LIFO, etc.), bank reconciliations, and the basic relationship between financial statements."
"We did chapter 16 homework. We also recorded purchase and sale of bonds and recording of dividend revenue."
"We started by reviewing grammar concepts that will be tested on the ACT. These included comma usage, apostrophe usage, subject/verb agreement, and adverb/adjective usage. We went through an English passage together and answered the questions. Then he did an English passage by himself and answered the questions. We reviewed the answers together. He then did a reading passage by himself, answered the questions, and we reviewed the answers."
Nearby Cities:
Thousand Oaks Accounting Tutoring
,
Windcrest Accounting Tutoring
,
Hollywood Park Accounting Tutoring
,
Helotes Accounting Tutoring
,
Leon Valley Accounting Tutoring
,
Alamo Heights Accounting Tutoring
,
Kirby Accounting Tutoring
,
Converse Accounting Tutoring
,
Scenic Oaks Accounting Tutoring
,
Universal City Accounting Tutoring
,
Schertz Accounting Tutoring
,
San Antonio Accounting Tutoring
,
Boerne Accounting Tutoring
,
Fair Oaks Ranch Accounting Tutoring
,
Bulverde Accounting Tutoring
Nearby Tutors:
Thousand Oaks Accounting Tutors
,
Windcrest Accounting Tutors
,
Hollywood Park Accounting Tutors
,
Helotes Accounting Tutors
,
Leon Valley Accounting Tutors
,
Alamo Heights Accounting Tutors
,
Kirby Accounting Tutors
,
Converse Accounting Tutors
,
Scenic Oaks Accounting Tutors
,
Universal City Accounting Tutors
,
Schertz Accounting Tutors
,
San Antonio Accounting Tutors
,
Boerne Accounting Tutors
,
Fair Oaks Ranch Accounting Tutors
,
Bulverde Accounting Tutors
Call us today to connect with a top
Accounting tutor in Austin, TX
(512) 299-3388