Private In-Home and Online Spanish Tutoring in Aurora, CO
Receive personally tailored Spanish lessons from exceptional tutors in a one-on-one setting. We help you connect with in-home and online tutoring that offers flexible scheduling and your choice of locations.
100% Tutor Satisfaction Guarantee
At Varsity Tutors, we're committed to connecting you to top tutors capable of delivering an outstanding experience. That's why we provide a 100% tutor satisfaction guarantee.
Session Summaries by Spanish Tutors
"We focused on the students workbook assignment which focused on identification of people (using yo, tu, nosotros, ellos, ella, Ustedes). We also added more vocabulary words to his flashcard stack. We worked on conjugating "ir" verbs (new concept for him) and practiced conjugating "ar/er" verbs. "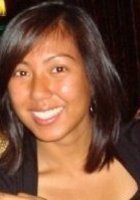 "Last night the student and I started in the medical Spanish book - - - it helped to create types of situations and uses that she may be able to use as she learns more Spanish, and typical sayings / phrases that may come into play. We practiced some scenarios and went over the construction of tenses and vocabulary words, and overall things are going well - - - especially with the book as a good basis. Next week we will be moving onto slightly more advanced and more in-depth conversation and topics."
"The student and I studied for a test the last session together over irregular verbs and we began discussing the outcome of the test in this session. He proceeded to tell me that he only missed one question on his test and that every verb on his test he had studied from the study list that we created last session. I congratulated him and we began to review information for an upcoming test. He was given a list of vocabulary related to things in the classroom and he would have to be able to create grammatically correct sentences with the word bank. We did an entire practice run of the test and I additionally made him read his response out loud, correcting his pronunciation whenever necessary. From this exercise, I gleaned that he needed to go over "Concordancia" and we began reviewing the gender of nouns using the website. We also did some pronunciation drills with the "erre" and I taught him a tongue-twister that will help develop his tongue to make that sound."