Call Now to Set Up Tutoring:
(734) 348-3890
Private In-Home and Online ISEE Tutoring in Augusta charter Township, MI
Receive personally tailored ISEE lessons from exceptional tutors in a one-on-one setting. We help you connect with in-home and online tutoring that offers flexible scheduling and your choice of locations.
How can a tutor help your child master the ISEE?
The Independent School Entrance Examination, also known as the ISEE, is a standardized test that is given to children who apply to select private and independent schools. Many institutions use this assessment to help them regarding level placement, as well as decisions about admissions. The test takes approximately three hours to complete and comes in three different forms: lower, middle, and upper. The type of test given is determined by the grade level of the test taker. If your child is preparing for the ISEE, help them better prepare by placing them in one-on-one tutoring sessions. Let Varsity Tutors find you an expert ISEE tutor in Augusta Charter Township, MI, who can create personalized study sessions designed to meet your child's specific goals.
Private ISEE tutoring in Augusta Charter Township will encourage your student to work smarter and achieve their goals in a shorter period of time. An advantage of one-on-one ISEE lessons is that they give your child the opportunity to learn in a student-centered manner that allows them to play an active role in the educational experience. They can benefit from working with their tutor to solve difficult problems and get a better understanding of the material, and they are also able to try to improve through valuable feedback and simplified explanations. Additionally, the tutor can also help them mentally prepare for test day, so that they are able to approach the ISEE with confidence.
Varsity Tutors is happy to play a role in your student's success. To help you realize your child's full potential on the ISEE exam, let us find them a professional tutor in Augusta Charter Township today. They can work with an instructor who is flexible and will meet them for in-person sessions anywhere around town. Lessons can be scheduled at any time throughout the week, even at night or over the weekend. Your student can also study electronically over the live learning platform. Simply have them access the face-to-face online ISEE tutoring feature, which gives them the chance to work with a professional instructor regardless of their location.
Give Varsity Tutors a call today. We could help you find an expert ISEE tutor in Augusta Charter Township, MI, who can design a study plan suited to your student's individual needs. Every lesson will be custom tailored and taught in a way that may help your child get a better understanding of the ISEE material. Working with a private instructor is a great way to try to improve their chances of scoring high on this exam.
Recent Tutoring Session Reviews
"Today was our second lesson. I worked with the first student for one hour and the second student for an hour. I taught the first student square roots and the order of operations. We worked on a math practice test for the ISEE and worked on the strategies of underlining key words and process of elimination. Then, we worked on the sentence completion portion of a practice ISEE exam, which he did well on. We defined several new vocabulary words that he didn't know yet and worked on identifying key words in the sentences. The second student and I worked on reading comprehension and focused on the strategies of reading the questions first, process of elimination, and underlining key words. We then worked on a math portion of the SAT-10 released questions set. She did a good job on both portions."
"Today we began with some vocabulary and Latin and Greek root/prefix review. We then finished the QR section of the practice test that the student had printed out. He did great and met his goal! We went over the QR section and the problems that he got wrong, but I asked him to read through the answers to the Comparisons section so that he could see his mistakes. We moved on then to get a little more VR practice and he scored very well on his synonyms and the sentence completions portion, and we went through the ones he got wrong together.

Great work today!"
"Today we covered right triangles, applying the Pythagorean theorem to solve for either the hypotenuse or a leg of a triangle. We also covered different measurements of circles, the radius, diameter, circumference, and area. We went over your practice test, including reviewing the questions you got incorrect, and those that the practice test had the wrong answers marked as right. The average for most of your sections was around a 75%.

I would focus on going over the new material you have learned in previous sessions to get ready for the math sections of the test.

For sentence completions and the reading, pay attention to the context clues of the sentences. Exactly what is the sentence saying? What choice best relates to that?

A helpful tip for any section, especially sentence completions and reading, is to read the question, and before looking at your choices, predict what you think the best answer is and match that to one of the choices offered."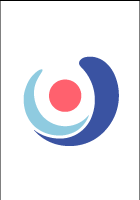 "Today we discussed the format of the test and certain strategies for answering questions and guessing on ones that the student doesn't know. She was very focused for the entire session. We went over math problems, the unique quantitative section, and some verbal practice questions. She is very strong in verbal reasoning and math, and there are just some concepts that are above her 4th grade level at the moment. This is totally fine and to be expected going into this test preparation."
"We started by reviewing the multiplication table, then finished Section 2 of the practice exam (Quantitative Reasoning). We learned during our review about probability and mean/averages; both are new concepts for the student. We will start Section 1 (Verbal) of the practice exam for our next session."
"Worked on preparing the student for his math exam tomorrow. We covered word problems, volume of cube shapes, capacity problems, line plots, mean, median, mode, range, rounding decimals, dividing decimals, least common multiple, simplifying and comparing fractions, improper fractions, mixed numbers, adding money, subtracting money, and multiplying money. I reminded him to take his time on the test and to make sure he knows what the problem is asking him to solve. I told him to review the concepts we covered tonight before he takes his test in the morning. I left him with some worksheets to review some final skills after our session tonight. I'm confident that he will do excellent on his math exam tomorrow using the strategies and skills we've covered!"
Nearby Cities:
Detroit ISEE Tutoring
,
Sterling Heights ISEE Tutoring
,
Ann Arbor ISEE Tutoring
,
Farmington Hills ISEE Tutoring
,
Rochester ISEE Tutoring
,
Ypsilanti charter Township ISEE Tutoring
,
Angell ISEE Tutoring
,
Belleville ISEE Tutoring
,
Macomb ISEE Tutoring
,
Bridgewater ISEE Tutoring
,
Canton ISEE Tutoring
,
Clinton ISEE Tutoring
,
Dexter ISEE Tutoring
,
Hamburg ISEE Tutoring
,
Manchester ISEE Tutoring
Nearby Tutors:
Detroit ISEE Tutors
,
Sterling Heights ISEE Tutors
,
Ann Arbor ISEE Tutors
,
Farmington Hills ISEE Tutors
,
Rochester ISEE Tutors
,
Ypsilanti charter Township ISEE Tutors
,
Angell ISEE Tutors
,
Belleville ISEE Tutors
,
Macomb ISEE Tutors
,
Bridgewater ISEE Tutors
,
Canton ISEE Tutors
,
Clinton ISEE Tutors
,
Dexter ISEE Tutors
,
Hamburg ISEE Tutors
,
Manchester ISEE Tutors
Call us today to connect with a top
ISEE tutor in Augusta charter Township, MI
(734) 348-3890