Call Now to Set Up Tutoring:
(404) 704-6763
Private In-Home and Online MCAT Tutoring in Atlanta, GA
Receive personally tailored MCAT lessons from exceptional tutors in a one-on-one setting. We help you connect with in-home and online tutoring that offers flexible scheduling and your choice of locations.
How can MCAT tutoring help you succeed?
As a prospective medical student, you are no stranger to stress. However, the stress of attempting to study and prepare for the MCAT on your own may be a new challenge for you. Enter a personal, private Atlanta, Georgia, MCAT tutor that Varsity Tutors can help you find. We know that you are incredibly busy with other classes, work, and medical school applications. Because of this, your tutor can be flexible and work around your hectic schedule. You can meet with them at a time and place that works best for you, either online or in person.

While there are study groups, test prep courses, and practice books, none of these options offer one-on-one customized support for your studying needs. A private MCAT tutor in Atlanta, Georgia, can offer you just that. You can work with your tutor individually on sections you are not confident in. You can also work through each section as much or as little as you please and at a pace that works best for you. Because there are no other students' needs to worry about, you can stop your tutor and ask questions at any point during your session and as many times as you need. Chances are, study groups and test prep courses would not allow for an entire session to be used explaining just the part of the test that you feel you need to go over in depth. Your private tutor can do so.

Your Atlanta MCAT tutor can also help walk you through areas that you are uncertain about. Taking a practice exam may help you study; however, you may find it is helpful to have a tutor there as backup for any questions that arise. As you close in on your test date, you may also find value in a tutor being a personal test scorer for you as well as timekeeper. You can go over the practice test together and cover the areas that need more review. You can also receive immediate feedback explaining why an answer may have been marked as incorrect.

Your personal tutor can cover every section of the test you need to review, be it physical foundations or reasoning skills. They can also help you develop strategies for test-taking. The test results from your MCAT will remain valid for 2 to 3 years, so make your score really count. Contact Varsity Tutors today for assistance locating great MCAT tutoring in Atlanta.
Recent Tutoring Session Reviews
"The student and I went over the 5 exam Verbal passages that he completed for homework and went through an additional three Verbal passages. Overall, the student is improving. One of his homework passages was 100% correct! However, we need to continue to work on timing and on comprehending the big picture. We're also working on using process of elimination to answer the really difficult questions."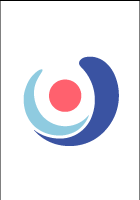 "We covered mostly biological sciences. First we reviewed two passages from the student's most recent exam, then we covered the menstrual cycle and a few other related topics before practicing with two passages."
"The student and I spent this session reviewing the V and BS sections of a test. We focused particularly on V, and on understanding how to synthesize and organize the ideas one reads in the passage before moving on to the questions. For our next meeting, she will have done two additional computer-based practice tests. I anticipate that we'll have enough time to go over one of them, along with some of the concepts that we discussed briefly today and, that she's planning on reviewing in greater depth."
"Today we went over a few questions for the student's practice test #4. Also, we briefly covered some key points for the physics lecture topic "Optics", before he tried 2 passages. We went over those passages as well. I think he has a pretty decent grasp of the concepts but, he doesn't know how to apply them to questions. He should no longer be reviewing just by reading books. He should do practice questions and, learn from reading the answer explanations because, I think a lot of his problem comes from not knowing how to apply, the information he knows, to questions he hasn't seen before and, also, just not fully extracting the information he needs, from the given passages."
"During this session we reviewed the practice MCAT exam that the student had taken the week before. I was very happy to see his improvement over the past few weeks... He received a cumulative score of 30 on his exam. Reviewing the patterns of his errors, we discovered that a significant amount of his errors came from misreading the questions, the answers or the passages. He also has been having issues with finishing his sections on time. We talked about some techniques to help resolve these issues."
"We finished the admissions test general chemistry material today by covering electrochemistry. We started with definitions of electricity and current. Then we talked about half-reactions, cell potential, galvanic cells, and electrolytic cells."
"I assisted the student with his medical school essays. Specifically, we revamped the main personal statement to make it sound more like a story, while fitting within the word limit. We also outlined a new version of a shorter essay on diversity to make it more comprehensive."
"The student and I discussed her previous experiences preparing for and taking the MCAT. We went over the list of topics covered on the exam and rated her ability/comfort level for each of these areas. We created a first draft schedule of topics to cover for each of our tutoring sessions from now until when she takes the exam on June 2. We then went over topics on the physics portion of the exam, specifically kinematics, dynamics, free-body diagrams, and free fall problems. She did well on practice problems. She increased her understanding and comfort level using free body diagrams and an analysis of the units of measurement used to solve physics problems."
"The student and I covered AAMC practice test passages for the MCAT. Topics included sickle cell anemia, the Renin Angiotensin Aldosterone system, chemical synthesis reactions involving nucleophiles and electrophiles, dihybrid plant crosses, intracellular organelle trafficking of lysosomes, among other topics."
"The student and I continued to talk about various Verbal strategies as we worked through the passages in AAMC Practice Test 3, such as reliance on concrete passage statements to analyze answer choices, various common wrong answer types, general test taking pacing strategies, and the importance of thinking about questions prior to looking at the answer choices."
"Today we went over the last bit of Organic Chemistry. We talked about Carboxylic Acids, Acid Derivatives, Amines, and Biological Molecules. Some of the things we focused on with carboxylic acids was decarboxylation, esterification, and alpha reactions. With acid derivatives we discussed the reactivity of each derivative and how to make each of them. With amines we focused on physical and chemical properties as well as what affects basicity. In biological molecules we looked at carbohydrates, lipids, and proteins. With carbohydrates we talked about the different stereoconfigurations and common carbs. With proteins we discussed the peptide bond, primary and secondary structures, and chemical properties of the carboxyl and amino ends."
"The student and I met and continued to go over strategies for the VR section. He did well during this session and was able to hit 4/6, 6/6, 3/5 and 4/7 on the passages we completed. His timing was better than last session however he is still averaging a time around 9:30 per passage. We discussed how he really needs to focus on bringing down his time because it is vital that he get through the section on test day. I encouraged him to skip difficult questions instead of lingering on them since this will quicken his pace and prevent his brain from getting stuck on one question. He seemed motivated to improve his timing."
Nearby Cities:
Alpharetta MCAT Tutoring
,
Johns Creek MCAT Tutoring
,
Duluth MCAT Tutoring
,
Marietta MCAT Tutoring
,
Dunwoody MCAT Tutoring
,
Norcross MCAT Tutoring
,
Sandy Springs MCAT Tutoring
,
Decatur MCAT Tutoring
,
Roswell MCAT Tutoring
,
Lawrenceville MCAT Tutoring
,
Athens MCAT Tutoring
,
Smyrna MCAT Tutoring
,
East Point MCAT Tutoring
,
Gainesville MCAT Tutoring
,
Peachtree City MCAT Tutoring
Nearby Tutors:
Alpharetta MCAT Tutors
,
Johns Creek MCAT Tutors
,
Duluth MCAT Tutors
,
Marietta MCAT Tutors
,
Dunwoody MCAT Tutors
,
Norcross MCAT Tutors
,
Sandy Springs MCAT Tutors
,
Decatur MCAT Tutors
,
Roswell MCAT Tutors
,
Lawrenceville MCAT Tutors
,
Athens MCAT Tutors
,
Smyrna MCAT Tutors
,
East Point MCAT Tutors
,
Gainesville MCAT Tutors
,
Peachtree City MCAT Tutors
Call us today to connect with a top
MCAT tutor in Atlanta, GA
(404) 704-6763