Call Now to Set Up Tutoring:
(720) 305-6032
Private In-Home and Online Chemistry Tutoring in Arvada, CO
Receive personally tailored Chemistry lessons from exceptional tutors in a one-on-one setting. We help you connect with in-home and online tutoring that offers flexible scheduling and your choice of locations.
How can a Chemistry tutor help you?
Chemistry is one of the most complex science courses you can take due to its reliance on math. This could make it quite intimidating for students. If you do not feel like you are capable of passing a chemistry course, you are much less likely to attempt it. Chemistry consists of numerous difficult topics, including ions and salts, the law of multiple proportions, bonding, and pressure. It is easy to feel overwhelmed.

But despite its complexity, chemistry is actually a very useful subject. If you have any intention of entering into a science-related career, such as medicine or pharmaceuticals, you will be required to understand chemistry. Even if you are not planning on working in a science-related field, chemistry can be quite useful because it is always a good idea to have a basic understanding of chemical reactions and elements. If you are struggling through your chemistry course, it may be a wise decision to connect with a private chemistry tutor. The educational directors at Varsity Tutors are skilled at helping students in Arvada connect with chemistry tutors.

Call Varsity Tutors today to find chemistry tutors in Arvada, CO, to potentially help you do well in the course. While passing your chemistry course is undoubtedly important, it could benefit you a lot more if you are able to fully understand the subject material. So instead of simply focusing on your current chemistry course, your private chemistry tutor will assist you in developing the necessary skills to try to succeed throughout your science career.

Contact us to find a professional chemistry tutor in Arvada who could potentially increase your knowledge and retention of the subject. Chemistry can involve a lot of memorization. This is especially true if your teacher or professor wants you to memorize at least parts of the periodic table. If you do not have an effective study method, it can be almost impossible to understand the periodic table. Your private tutor can aid you in finding a study method that will work best for you.

Your private chemistry tutor is able to meet you either in person or face-to-face online depending on your personal preferences. They are also available to meet you at any time and location that works best for you. So if you would like to meet your tutor at Lake Arbor Park, at Standley Lake Library, at Two Rivers Coffee, or at your house, you are free to do so. Contact an educational director to find chemistry tutors in Arvada, CO, to get started today.
Recent Tutoring Session Reviews
"We reviewed organic nomenclature and worked on some exam cracker questions which include nomenclature. We moved on to electrons in bonding including electron configuration, a little VSEPR, and mostly sigma and pi bonding. We talked about hybridization purpose and prediction."
"In today's lesson we finished reviewing things that affect boiling point and melting point of substances and began learning about the different types of gas laws. Since learning about this topic requires a bit of basic algebra, it was a good opportunity to show the student what kind of math is required for a basic chemistry course. She did well and we will resume this topic in our last lesson."
"The student and I went over her in class Exam 1. She displayed mastery of the chemical equilibrium concepts/portions of the exam. Our session today focused on the rate portion of Exam 1 for further review and reinforcement. In addition, we covered acids & bases in preparation for Exam 2 on Friday."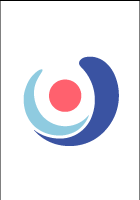 "The student started tonight by finishing her review packet for algebra. I think she's pretty prepared for that test. Then, she did the lab that's due tomorrow for chemistry. We have a lot of material left to go over for that test."
"We discussed the student's lab report concerning an experimental reaction containing a common ion and how that changed the equilibrium based on Le Chatelier's Principle. We also discussed some homework problems related to pH and stoichiometric relationships between the reacting molecules."
"Today the student and I worked on her Chemistry review packet for her Chemistry final later this week. We went over ionic and covalent bonds, significant figures, and conversions using moles. She seems to really understand the material."
Nearby Cities:
Thornton Chemistry Tutoring
,
Boulder Chemistry Tutoring
,
Lakewood Chemistry Tutoring
,
Golden Chemistry Tutoring
,
Denver Chemistry Tutoring
,
Longmont Chemistry Tutoring
,
Broomfield Chemistry Tutoring
,
Northglenn Chemistry Tutoring
,
Wheat Ridge Chemistry Tutoring
,
Lafayette Chemistry Tutoring
,
Louisville Chemistry Tutoring
,
Erie Chemistry Tutoring
,
Federal Heights Chemistry Tutoring
,
Superior Chemistry Tutoring
,
Colorado Chemistry Tutoring
Nearby Tutors:
Thornton Chemistry Tutors
,
Boulder Chemistry Tutors
,
Lakewood Chemistry Tutors
,
Golden Chemistry Tutors
,
Denver Chemistry Tutors
,
Longmont Chemistry Tutors
,
Broomfield Chemistry Tutors
,
Northglenn Chemistry Tutors
,
Wheat Ridge Chemistry Tutors
,
Lafayette Chemistry Tutors
,
Louisville Chemistry Tutors
,
Erie Chemistry Tutors
,
Federal Heights Chemistry Tutors
,
Superior Chemistry Tutors
,
Colorado Chemistry Tutors
Call us today to connect with a top
Chemistry tutor in Arvada, CO
(720) 305-6032