We are open Saturday and Sunday!
Call Now to Set Up Tutoring:
(720) 305-6032
Private In-Home and Online Algebra Tutoring in Arvada, CO
Receive personally tailored Algebra lessons from exceptional tutors in a one-on-one setting. We help you connect with in-home and online tutoring that offers flexible scheduling and your choice of locations.
How can a tutor assist you in conquering Algebra?
According to the National Assessment of Educational Progress, approximately two-thirds of eighth-grade students scored below proficiency in math. Being able to have an understanding of core mathematical subjects is essential, and one of these subjects is algebra. Algebra has a very interactive relationship with other types of math, and gaining a proficiency in it could potentially improve critical thinking and problem-solving abilities that you can carry over into other math courses. Let Varsity Tutors help you find algebra tutors in Arvada, Colorado, who can help your child as they work through their algebra course or prepare for an upcoming exam.

Algebra can be a difficult subject for many students, especially if they approach learning it alone. It can be easy for students to find themselves falling behind in a packed classroom full of students. Some specific struggle areas can be comprehending sets of numbers, square roots, and standard form equations. Professional algebra tutoring can assist your child in learning as they strive to build a sound foundation in this subject. An experienced Arvada, CO, algebra tutor can help figure out your child's trouble areas and can then help them work on them. The Colorado Measures of Academic Success, the CMAS, and the PARCC are additional state-level exams that your child might take that will also require an understanding of algebra.

Initially meeting with their tutor can give your child the opportunity to address their algebra concerns or worries. Following this, the next step may be for your child's tutor to evaluate your student's proficiency in algebra. Your child's tutor can then design lesson plans that are meant to mesh well with their individual learning style. Whatever questions your child might have about their course work can also be immediately answered by their tutor. Varsity Tutors can help connect you with independent Arvada algebra tutors who are experienced professionals, who want to help others learn the subject.

Arranging lessons with your private tutor can be very easy. If your child can only meet a certain day of the week, then you can have tutorials take place on that day. These lessons can take place at your house, a nearby donut shop, or a fast food restaurant. Your child can even have lessons take place over the internet through an online learning platform. We can help find enthusiastic algebra tutors in Arvada who can help your child study even the toughest algebra concepts.
Recent Tutoring Session Reviews
"During our session yesterday, the student and I reviewed proportions, ratios, and percentages. We worked on difficult word problems that required us to set up proportions accordingly. Some of these word problems included discounts, interest rates, and percent increase/decrease. The student and I also went over how to simplify algebraic expressions and solve equations with an unknown variable."
"Today we reviewed his first homework problem set. He did well and just made some errors that were from not paying attention. We talked about the importance of reading the questions and showing our work."
"The student and I worked on her summer review packet for the whole time again, so we can catch up. She still had questions about word problems for percentages, but she caught on much faster this time than last time, a sign that our sessions are sticking with her!"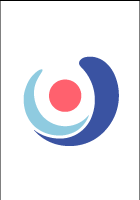 "Went over homework issues from last week and continued discussion on linear equations. Went over graphing linear equations, slope and rate of change, x and y intercepts, slope intercept form and parallel lines."
"Today the student and I did a review of the concepts he has been working on up until now - mostly expanding binomials using FOIL and factoring out polynomials. In looking more closely at the curriculum of typical Algebra I classes, I decided to go back and do some review of what the student had learned in 7th Grade and expand that to what he might be doing further in Algebra this year. We worked on inequalities, which was a review, but then added solving for variables within inequalities and graphing them on a number line. The student did great work with inequalities, so we moved on to translating word problems into algebraic terms. We started very small, learning to recognize words that typically mean addition, subtraction, multiplication, and division, and worked all the way up to words problems that required setting up an equation and solving for x. The student understood this very well and was quick to pick up the new topics."
"This was another good session. The student was all set to go and we worked on his online exercises. We did three separate ones, focusing on factoring polynomials. He is very intuitive with his math and I am happy to say that not only is he keeping up with his work, he is doing very well on his assignments. Good start to the new year!"
Nearby Cities:
Thornton Algebra Tutoring
,
Boulder Algebra Tutoring
,
Lakewood Algebra Tutoring
,
Golden Algebra Tutoring
,
Denver Algebra Tutoring
,
Longmont Algebra Tutoring
,
Broomfield Algebra Tutoring
,
Northglenn Algebra Tutoring
,
Wheat Ridge Algebra Tutoring
,
Lafayette Algebra Tutoring
,
Louisville Algebra Tutoring
,
Erie Algebra Tutoring
,
Federal Heights Algebra Tutoring
,
Superior Algebra Tutoring
,
Colorado Algebra Tutoring
Nearby Tutors:
Thornton Algebra Tutors
,
Boulder Algebra Tutors
,
Lakewood Algebra Tutors
,
Golden Algebra Tutors
,
Denver Algebra Tutors
,
Longmont Algebra Tutors
,
Broomfield Algebra Tutors
,
Northglenn Algebra Tutors
,
Wheat Ridge Algebra Tutors
,
Lafayette Algebra Tutors
,
Louisville Algebra Tutors
,
Erie Algebra Tutors
,
Federal Heights Algebra Tutors
,
Superior Algebra Tutors
,
Colorado Algebra Tutors
Call us today to connect with a top
Algebra tutor in Arvada, CO
(720) 305-6032