Call Now to Set Up Tutoring:
(847) 840-2442
Private In-Home and Online Spanish Tutoring in Arlington Heights, IL
Receive personally tailored Spanish lessons from exceptional tutors in a one-on-one setting. We help you connect with in-home and online tutoring that offers flexible scheduling and your choice of locations.
Recent Tutoring Session Reviews
"Reviewed math strategies with the student.  He and I worked nearly 60 practice ACT math problems.  Left him with a set of 60 more math problems with detailed answers.  From previous sessions he has a few English, Reading, and Science problems to work.  He said he would complete those.  He told me he has completed one complete set of vocabulary words.  He said he would work on the remaining vocabulary set.  Remaining session schedule-9/6 & 9/8, if needed.  He takes the ACT Saturday 9/10."
"Today, the student and I reviewed the official released practice entrance exam in preparation for his upcoming test. He did very well on the practice exam and should perform very well on his official exam. We paid special attention to the quantitative reasoning section of his practice test. He did well on all sections, including quantitative reasoning. He needs some improvement with his essay writing and we discussed the approach to the essay. We also reviewed the vocabulary words. He was a pleasure to work with and is an extremely intelligent individual who shall succeed in his academic endeavors."
"The student and I met from 9 to 11. We started by briefly discussing the progress up to this point and figuring out the game plan until test date. We need to primarily focus on passages, language and essay writing. We were able to go over the verbal, language, and math sections of test 2 that were remaining. We still have to review the second and third tests and there are five more tests left to complete from the book. She had likely completed the language section without much focus so we did extra work on strategies for that section. She was also assigned an essay to complete. We are set to meet again on Sunday."
"The student was given two pictures and asked to write two to three sentences describing each sentence. He then read the sentences aloud and identified the major parts of speech within each picture. We then reviewed his previous tutor's progress through several textbooks including grammar, punctuation, and spelling books. Afterwards we began a lesson on adjectives and worked together on practice exercises."
"Today we worked on more problems dealing with electric fields and potential difference. She has a good handle on these concepts. We also spent some time working on some final review. This was good, because it was apparent that she had forgotten some of the formulas, so it was valuable to try to dust the cobwebs off of those."
"The student and I studied for his science test (dealing with erosion/deposits). He had made flash cards and we spent much of our time using those to aid us  with his studies. We went back and forth between me reading the definition and him providing the term and then me providing the term and his giving the definition. He seemed comfortable with all terms by the time we were finished! Great session."
"The student completed his lab report in record time. I kept him focused and on the task at hand, and he has been more productive this week and made good progress."
"This session went really well. We looked at Gibbs free energy problems and started talking about equilibrium problems. We reviewed the packet the student received from class. The student had an exam last week and did exceptionally well. Overall this session went well"
"The student and I made flashcards for addition (0's, 1's, doubles) and started to practice counting by 3's to 30."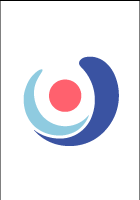 "The student and I continued with more trigonometry. We covered several topics, however we focused on horizontal shifts when graphing the cosine and sine functions. She took to those after several examples. The rest of the material she had minimal questions on."
"Today we reviewed the preterit tense and began building up the Me gusta/ me encanta conjugation. We spent a lot of time practicing sentences in the past tense, speaking about various activities, along with new noun vocab."
"The student and I continued to work on preparation for the AP exam by going through some practice problems."
Nearby Cities:
Evanston Spanish Tutoring
,
Skokie Spanish Tutoring
,
Oak Park Spanish Tutoring
,
Downers Grove Spanish Tutoring
,
Highland Park Spanish Tutoring
,
Des Plaines Spanish Tutoring
,
Glencoe Spanish Tutoring
,
Naperville Spanish Tutoring
,
Oak Lawn Spanish Tutoring
,
Elmhurst Spanish Tutoring
,
Lombard Spanish Tutoring
,
Schaumburg Spanish Tutoring
,
Lake Forest Spanish Tutoring
,
Buffalo Grove Spanish Tutoring
,
Wheaton Spanish Tutoring
Nearby Tutors:
Evanston Spanish Tutors
,
Skokie Spanish Tutors
,
Oak Park Spanish Tutors
,
Downers Grove Spanish Tutors
,
Highland Park Spanish Tutors
,
Des Plaines Spanish Tutors
,
Glencoe Spanish Tutors
,
Naperville Spanish Tutors
,
Oak Lawn Spanish Tutors
,
Elmhurst Spanish Tutors
,
Lombard Spanish Tutors
,
Schaumburg Spanish Tutors
,
Lake Forest Spanish Tutors
,
Buffalo Grove Spanish Tutors
,
Wheaton Spanish Tutors
Call us today to connect with a top
Spanish tutor in Arlington Heights, IL
(847) 840-2442