Call Now to Set Up Tutoring:
(901) 509-9060
Private In-Home and Online Trigonometry Tutoring in Arlington, TN
Receive personally tailored Trigonometry lessons from exceptional tutors in a one-on-one setting. We help you connect with in-home and online tutoring that offers flexible scheduling and your choice of locations.
How can a Trigonometry tutor help you?
Trigonometry is a subset of math that asks students to examine the relationships between the sides and angles of a triangle. Through this examination, trigonometry yields important insights to us that are applicable to a number of other educational disciplines. Trigonometry can also be an important skill required to perform well in many fields, one of the most obvious of which is architecture. However, like any math class, some students struggle to grasp the finer points of the field. If could use some help, consider reaching out to a private tutor. If you are seeking trigonometry tutoring near Arlington, TN, the educational directors at Varsity Tutors could help you connect with a tutor who could help you pursue your academic goals.
Many students also choose to reach out to a tutor for help getting ready for standardized exams. Trigonometry is a significant component tested on the SAT and the ACT, so a trig tutor is also able to try to help you prepare for the math sections on such tests. Whatever the reason you're interested in a tutor, they may be able that matches your needs. You'll get the opportunity to work with an expert in trigonometry who will be in a position to answer any questions you have as soon as they come up. Additionally, each session you meet with your tutor will be based on a targeted lesson plan that is designed to combat your biggest areas of weakness. A professional trigonometry tutor in Arlington could help you take the steps essential to succeed in your course.
Another good thing about working with a tutor is getting to determine the schedule that you two meet. You could be matched to a tutor who will be willing to meet you in person at both the time and place of your choosing. You may meet with them wherever you want. That may even be online in the form of a face-to-face tutoring session. Whatever your scheduling needs are, we can find you a specialized trigonometry tutor in Arlington to optimize your study time.
Varsity Tutors could help you find an expert trigonometry tutor in Arlington, TN, who can help you pursue all of your goals in your course. Through these individualized and flexible study sessions, working with a tutor provides you with unique benefits that will allow you to try to get the most out of your trigonometry education. So, give us a call today and get started now.
Recent Tutoring Session Reviews
"The student had a Test Form Review for homework. This included the concepts of exponents, evaluating expressions, writing algebraic expressions, equivalent expressions, simplifying expressions, factoring expressions, and properties. She started to complete the 33 problems on the review independently. I then reviewed the strategies and skills of each concept, until she was able to make corrections to her errors. Next, she had a Winter Packet. We worked on the first two pages, which involved the concept of greatest common factor, least to greatest, and ratio/proportions. We reviewed this content, and I guided her through examples. She showed mastery as she completed the specific problems."
"We worked on a review page focusing on the first 4 sections of chapter 5. They seem to be struggling a bit with understanding the difference between supplementary angles and complementary angles. Also, they seem to forget that angles that are corresponding or alternates are automatically congruent. They did very well on triangle measurements and understand how to find the missing angle(s) in a triangle. I sent their mom some supplemental worksheets in order to enhance the work of angles and to keep them practicing over winter break."
"Today we worked on finding the common denominator. The student was already done with her homework when I arrived so I just went over it with her to make sure she understood and that everything was correct. I started doing the next topic with her which is adding/ subtracting fractions and leaving the answer in the simplest form. She is good at finding the common denominator but she struggles with simplifying her answers and I think this is because she still makes mistakes with her multiplications. We need to practice them during our next session."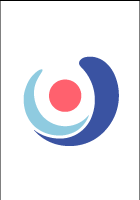 "We covered different ways to approach making a solution from a mass, serial dilutions, and an exploration of concentration using C=M/V. Since this was our last session, the student had several questions regarding each of these topics. We proved that concentration is a number related to mass, but doesn't mean a physical amount. We used an example with 2 mg of mass and a concentration of 10 mg/ul, in which we found that we do not need 10 mg to add 1 ul in order to get that concentration, needing 200 ul of solution to make the concentration. The student has improved a lot from before when some of the laboratory math were not as evident to her previously as they are now. I left her with some worksheets explaining each of the different things that we learned."
"Our entire session was spent reviewing for the student's math final. We did our review the old-fashioned way: going through every lesson in every chapter and choosing 2-5 problems to complete. Overall, he did an awesome job - he is extremely good at the computation skills required for Algebra. The only mistake he made times was not stopping long enough to consider if an answer should be positive or negative. I made him promise (at least three times) that after every single question on his midterm he would ask himself, "Should this answer be positive or negative?" As long as he keeps that promise, I'm confident he'll do an excellent job on the test!"
"The student and I are continuing to work on mixed calculations. She still struggles to stay focused in these multi step problems, but is getting better at explaining why we are completing the steps in the order we are, and why that gets us to our answers. She is also gaining skills in making connections to how we reasoned past problems. She continues to grow in her mental math computation abilities."
Nearby Cities:
Memphis Trigonometry Tutoring
,
Bartlett Trigonometry Tutoring
,
Collierville Trigonometry Tutoring
,
Germantown Trigonometry Tutoring
,
Millington Trigonometry Tutoring
,
Lakeland Trigonometry Tutoring
,
Cordova Trigonometry Tutoring
,
Horn Lake Trigonometry Tutoring
,
Marion Trigonometry Tutoring
,
Olive Branch Trigonometry Tutoring
,
Southaven Trigonometry Tutoring
,
West Memphis Trigonometry Tutoring
,
Shelby County Trigonometry Tutoring
,
New Pathways Trigonometry Tutoring
,
Tennessee Trigonometry Tutoring
Nearby Tutors:
Memphis Trigonometry Tutors
,
Bartlett Trigonometry Tutors
,
Collierville Trigonometry Tutors
,
Germantown Trigonometry Tutors
,
Millington Trigonometry Tutors
,
Lakeland Trigonometry Tutors
,
Cordova Trigonometry Tutors
,
Horn Lake Trigonometry Tutors
,
Marion Trigonometry Tutors
,
Olive Branch Trigonometry Tutors
,
Southaven Trigonometry Tutors
,
West Memphis Trigonometry Tutors
,
Shelby County Trigonometry Tutors
,
New Pathways Trigonometry Tutors
,
Tennessee Trigonometry Tutors
Call us today to connect with a top
Trigonometry tutor in Arlington, TN
(901) 509-9060