Call Now to Set Up Tutoring:
(817) 203-2892
Private In-Home and Online Reading Tutoring in Arlington, TX
Receive personally tailored Reading lessons from exceptional tutors in a one-on-one setting. We help you connect with in-home and online tutoring that offers flexible scheduling and your choice of locations.
How can a Reading tutor help you?
Parents will welcome the news that students who need help with reading in any K-12 grade can find professional reading tutors to guide their child to reading understanding. Whether your child is in primary, middle, or high school, a reading tutor can develop custom plans to build lasting skills in reading comprehension. Varsity Tutors can connect you with an expert reading tutor in Arlington, VA, who can guide your child to building strong reading skills.
Educators agree that reading understanding is a critical skill from the earliest grades onward. Research also shows that good reading skills can be taught and learned. Professional reading tutors know how to engage students and help them succeed. Reading tutors are trained in the teaching the five steps of reading comprehension: connecting letters and sounds; decoding, or sounding out words; recognizing words; reading fluently; and understanding the text. A reading tutor in Arlington can assess your child's abilities and develop a plan for them to reach grade-level proficiency.
With a professional reading tutor, your child can quickly understand the steps of reaching reading comprehension, because their tutor will suggest ways to reach proficiency with each step. Your child's tutor will create a custom study plan that addresses what your child needs to understand. As your child builds skills, the plan will change and focus on the next challenges. To streamline the learning process, the private student-tutor relationship also makes asking questions and getting answers easy and open. Contact us to find a professional reading tutor in Arlington who can work with your child today.
In a private tutoring setting, your child can proceed at his or her own pace. There is no pressure to perform. Instead, as your child understands each element of the study plan, they could gain confidence when reaching each goal. Their tutor will emphasize the importance of understanding contractions, characters, and compound words, because they might be confusing. Their tutor will also instill the need to continually learn new vocabulary, including antonyms and synonyms. With an expert reading tutor, your child's learning will be ongoing and permanent.
By bringing reading levels up to grade proficiency, your child can advance academically, socially, and personally. What's more, the convenience and flexibility of private tutoring can expedite their learning. For all tutoring sessions, the date, time, and location are of your choosing. If your child cannot meet in person, he or she can access an online face-to-face learning platform to interact directly with their tutor. An expert reading tutor in Arlington, VA, can assess your child's abilities and encourage him or her to try to improve their reading skills.
Recent Tutoring Session Reviews
"Over the past weeks, I have really enjoyed the student's enthusiasm and willingness to read aloud with me. It's easy to tell that she is trying hard. This Saturday, she read to me for a full half hour and did a great job. She worked hard on sounding out words, and I was VERY impressed with her ability to work out many multi-syllable words. We also played a great 3 letter word game that she was extremely actively engaged in."
"The student is becoming very fun to work with. We started today by putting together our next month of sessions. Then, we went over the sight words. He has these mastered so I will be moving him on to the fourth grade sight word list. Next, we finished the book that we had been previously working on as well as the comprehension activity that accompanies it. He did very well remembering what we had read about before. Lastly, we worked on his chapter book and talked and wrote about it."
"One of the strategies used over previous sessions is to underline information from our passages that show where we got the answer from. Today, we worked on 2 passages together and the student did well working sufficiently and independently. She continued finishing 2 more passages on her own with minimal assistance."
"The student worked primarily on reading and vocabulary. He read 2 essays continuing to learn how to eliminate answers to select the correct response. We discussed how to discern the meaning of a word through usage in a passage. He also practiced converting fractions to percentages."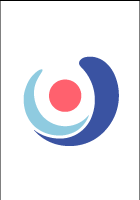 "During this session the student and I discussed 'Otherwise Known as Shelia the Great'. We compared several of the character relationships in this novel with those from 'Tales of a Fourth Grade Nothing.' I then gave her a primer lesson on pronouns as they relate to subjects and objects in sentences."
"We spent half an hour reading a book about football, to help get the student interested in reading. We spent the second half hour reading more complicated political articles from a newspaper. The session was focused on helping him demonstrate reading comprehension."
"The student and I worked on a variety of things. We worked on the short vowel sounds of 'a' and 'e'. We worked on the beginning sounds of words, spelling, letter sounds, and synonyms. I have seen significant progress in her spelling and word recognition. I am going to meet with her earlier next week."
"He first played a new logic game I brought. The game was a dimensional jigsaw puzzle. He caught on pretty quickly and wanted to do more. I let him do two more versions; he aced those and was quite proud of himself. We then moved on to the Spelling Workbook and began the Review Unit on roots, prefixes, and suffixes. There are a lot of rules and spelling changes for him to remember. We'll need to spend more time on practicing both. He was good-humored and focused throughout."
"We started with his Math homework fraction sheet. We read a story and remembered the steps for comprehension including predict, ask questions, relate it to life, etc. Then we read an article and stopped to define words and discuss meaning. I brought a green transparent screen to read with, and he enjoyed it. Last, we reviewed the steps to read for comprehension so he will use them naturally in school and at home."
"We continued working on vocabulary and reading newspaper articles. We reviewed her latest book. We are going to finish up next week with the book she is currently reading."
"The student and I read three of his school reading packets today. One was really long, but he did a good job finishing it. He can break a word down by phonics, but he is learning how to put the sounds together to form the word. His memorization is really good. Towards the end, we worked on connecting the dots by following numbers to draw a figure. He did a lot better today with focusing than the last session. Throughout the session, I used repetition and let him practice word sounds over and over again. This strategy worked well. My goal for the next session is to increase his focus time."
"The student worked on her alphabet, writing her upper case and lower case letters. She went through her entire group of flash cards covering the sounds of all the letters, words with silent letters, words with two vowels together, and spelling. She also reviewed a book about dolphins, while reading from some of the pages. Her final activities included drawing pictures and writing the words associated with them. Excellent session."
Nearby Cities:
Plano Reading Tutoring
,
University Park Reading Tutoring
,
Allen Reading Tutoring
,
McKinney Reading Tutoring
,
Irving Reading Tutoring
,
Carrollton Reading Tutoring
,
Garland Reading Tutoring
,
Grand Prairie Reading Tutoring
,
Dallas Reading Tutoring
,
Fort Worth Reading Tutoring
,
Denton Reading Tutoring
,
Lewisville Reading Tutoring
,
Richardson Reading Tutoring
,
Frisco Reading Tutoring
,
Flower Mound Reading Tutoring
Nearby Tutors:
Plano Reading Tutors
,
University Park Reading Tutors
,
Allen Reading Tutors
,
McKinney Reading Tutors
,
Irving Reading Tutors
,
Carrollton Reading Tutors
,
Garland Reading Tutors
,
Grand Prairie Reading Tutors
,
Dallas Reading Tutors
,
Fort Worth Reading Tutors
,
Denton Reading Tutors
,
Lewisville Reading Tutors
,
Richardson Reading Tutors
,
Frisco Reading Tutors
,
Flower Mound Reading Tutors
Call us today to connect with a top
Reading tutor in Arlington, TX
(817) 203-2892