Call Now to Set Up Tutoring:
(817) 203-2892
Private In-Home and Online German Tutoring in Arlington, TX
Receive personally tailored German lessons from exceptional tutors in a one-on-one setting. We help you connect with in-home and online tutoring that offers flexible scheduling and your choice of locations.
Recent Tutoring Session Reviews
"It was really nice meeting the student. She catches on very fast. I taught her Pinyin, numbers, months, weekend/weekdays and conversational Chinese. The lesson went very well."
"We covered a lot of useful phrases that we could think of that might be useful as he prepared for his trip to China. We reviewed time and direction related questions, greeting, directions, etc. He is good to go."
"Worked on characters and grammar, memorizing the most commonly used characters, as well as the grammar for adjectives and place. Today we started youmeiyou and yaobuyao type questions. We did up to chapter 12. In addition we are working on improving stroke order."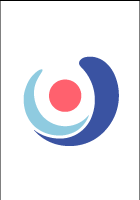 "The student and I discussed vocab. We then reviewed old conversations we had created and ended by translating a Chinese children's song her grandchildren sang in school."
"The student practiced writing sentences and asking and answering questions in Chinese. We discussed the importance of using the correct tone when speaking Chinese and practiced pronouncing the different tones. Overall, he did very well."
"The student and I spent our session learning a new grammar concept, the passive voice. We worked through his grammar book from class and compared examples of the passive voice we use in everyday English. He asked lots of great questions, and I feel like we both learned a lot this session! This is one of the most difficult concepts in German to grasp. I think with time and practice it will start to get easier for him."
"The student and I worked on her homework for later this week, including reading comprehension passages and her written responses. We talked through the questions and formulated answers, focusing on always having a subject and verb for each sentence. We then reviewed our two past tenses, which she correctly explained when to use. We also conjugated verbs (including the irregular verbs) in the future tense one by one. We also reviewed "courir" in the present and future tenses. For next session, she is to compile a list of masculine and feminine vocabulary and review her future tense and vocabulary cards."
"We went over her midterm exam that she took two weeks ago. She had some trouble with verb conjugation, so we did some exercises with those. She wants to work on pronunciation and reading, so we read through her homework for the week and talked about what we wanted to work on next week. She's not real enthusiastic about her French course, but she seems eager to learn French on a more personal level, which I think will be very beneficial in the weeks to come, especially for her final coming up."
"The two students and I worked on filming a French video over cooking chocolate filled Eclairs. We worked on the script, pronunciation, and the making of the video."
"The student and I covered the following topics: - Grammar: Pronouns - me, te, nous, vous. - Vocabulary: Cinema, Theatre. The student is progressing well in: - Excellent visual memory skills (i.e. flashcards)."
"Today we went over reflexive verbs, passe compose, reflexive pronouns, pronominal verbs. We also went over forming the negative in passe compose, imperfect, and reflexive passe compose."
"This session, we continued covering "Describing my day". We worked some more on the worksheet from last time: we went over how to say times and describe actions by practicing making sentences about our character's day. Then we went over question words "was" und "wann" (when and what) and over sequencing words like "zuerst", "dann" etc. (first, then)."
Nearby Cities:
Plano German Tutoring
,
University Park German Tutoring
,
Allen German Tutoring
,
McKinney German Tutoring
,
Irving German Tutoring
,
Carrollton German Tutoring
,
Garland German Tutoring
,
Grand Prairie German Tutoring
,
Dallas German Tutoring
,
Fort Worth German Tutoring
,
Denton German Tutoring
,
Lewisville German Tutoring
,
Richardson German Tutoring
,
Frisco German Tutoring
,
Flower Mound German Tutoring
Nearby Tutors:
Plano German Tutors
,
University Park German Tutors
,
Allen German Tutors
,
McKinney German Tutors
,
Irving German Tutors
,
Carrollton German Tutors
,
Garland German Tutors
,
Grand Prairie German Tutors
,
Dallas German Tutors
,
Fort Worth German Tutors
,
Denton German Tutors
,
Lewisville German Tutors
,
Richardson German Tutors
,
Frisco German Tutors
,
Flower Mound German Tutors
Call us today to connect with a top
German tutor in Arlington, TX
(817) 203-2892