Call Now to Set Up Tutoring:
(817) 203-2892
Private In-Home and Online Chemistry Tutoring in Arlington, TX
Receive personally tailored Chemistry lessons from exceptional tutors in a one-on-one setting. We help you connect with in-home and online tutoring that offers flexible scheduling and your choice of locations.
How can a Chemistry tutor help you?
Chemistry is the study of why and how substances separate or combine to produce other substances, how energy interacts with those substances, and matter and its particular properties. The understanding of basic chemistry is critical for many professions. Basic chemistry also lays the foundation to get more advanced chemistry courses, such as environmental chemistry and agricultural chemistry. If you find that you are struggling to know the basics of chemistry, Varsity Tutors can connect you with a specialized chemistry tutor in Arlington, TX, who could help you gain the knowledge you need to do well in the course and all future chemistry-related courses.
Varsity Tutors' Arlington educational directors can find a professional tutor in chemistry who can try to make your study sessions a great and positive experience. You could be matched with a tutor who loves the subject of chemistry and can instill that in you. A dynamic tutor in Arlington could help you learn to love chemistry.
Varsity Tutors will hand pick a chemistry tutor in Arlington, TX who can work with your individual learning style, abilities, and personality. Whether you need help understanding molecules, volume, pressure, equilibrium, ions and salts, energy, matter, or Le Chatelier's principle, your tutor will be in a position to help. During the session, you will have the opportunity to heavily focus on the areas where you need assistance the most. This type of targeted instruction is impossible in traditional classroom settings. Your tutor will work with you at a pace that you are comfortable with, and you will never be pressured to maneuver through the material within a certain time frame. You're able to breeze through the material that you have already understood and spend extra time on the concepts that confuse you most.
Your tutor could give you a comfortable environment that is free from distractions, making it easier to buckle down and concentrate on the material at hand. What's more, your tutor is flexible to meet your schedule. Whether you want to meet at home on a weeknight, or get together on a weekend at the library or a coffee shop, your tutor can accommodate you. They will also meet for face to face online session if you choose. With the help of your private tutor, you can expect to understand your chemistry course and work to try to improve, or at least not be completely behind, which might increase your self confidence. Call our directors to find a chemistry tutor in Arlington, TX, today!
Recent Tutoring Session Reviews
"Tonight we talked over our goals and schedule. We went over some basic chemistry concepts so that I could assess the student's understanding. We settled on chemical reactions and stoichiometry and worked over the types of reactions for the second half of the night."
"The student and I discussed homework and classwork problems pertaining to chemical equilibria. We outlined questions to be asked in class for clarification regarding her exam. In addition, we reviewed problems from practice exam one in preparation for her Thursday exam."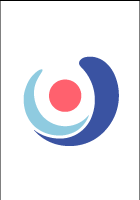 "We reviewed homework problems that will be covered on the next exam. Topics included reaction mechanisms, reaction rates and temperature, Arrhenius Equation, two point equation relating rate constants and temperature, and catalysis."
"The student and I reviewed the topics we discussed last time and worked through more problems similar to those given by his professor. The student seems to grasp most of the concepts well and is able to work through the problems on his own for the most part. We also touched on oxidation/reduction and balancing redox reactions. It is still a very new concept to Jack and it will take some more review and practice for him to feel confident with it."
"In this session, the student and I began going over her final for her chemistry class. This exam will cover all the three quarters of Gen Chem. In this session, we began going over material that she had questions about from the test prep book."
"We went over a few major concepts involving acids and bases with a worksheet she had. She was having some issues with cation/anions throughout the worksheet, but after recognizing the differences, she was able to improve a lot. There were still a few weak spots, but since we were meeting again before her test, it seemed that we had time to go over some of the difficult stuff again as well as finish out the new topics she had to cover."
"We went over rate orders and how to find it if given an experiment. The student had a very good understanding of the material. She is excellent in math which made it very easy for her. She had a great attitude. I didn't feel like I needed to give her anymore practice because she was solid with this concept."
"The student has an upcoming chemistry test so I helped her clarify some essential concepts and helped her review by practicing many problems in the review sheet. She still felt a little uncertain about some problems before I left, so I told her she can feel free to email/text me with questions before her test."
"Today we worked on the student's chemistry homework and I also helped provide some brief suggestions on his health and math homework. He updated me about his history exam result. I decided to move his Tuesday session to Monday to help prepare him for the test."
"The student and I finished covering stoichiometry today. I gave her about 20 practice problems which she was able to work through very well on her own after initial explanation. We also started doing some practices and worked on some short answer questions."
"The student and I covered three problems from a stoichiometry problem set. Huge improvement from Friday. He likely needs a bit more repetition for speed. Remember to set up ratios and cancel units when in doubt! I'll look over practice exam when I receive it."
"Today, the student asked for help on his weekend homework. This week, it covered calculating mass percents of compounds given different fragments of information. He did quite well working through the problems. I will be writing up a practice problem set for him to work on throughout the next week. There were a few problems that required knowledge of nomenclature rules. He did very well on these and only slipped up a few times on determining molar ratios from formal charges. However, he also did a wonderful job of correcting these mistakes himself. I took a slightly different approach to this session and really pushed for him to logically think his way through each problem having only one or two written examples to go by. He seemed to do very well with this approach and dealt with each successive problem with more confidence."
Nearby Cities:
Plano Chemistry Tutoring
,
University Park Chemistry Tutoring
,
Allen Chemistry Tutoring
,
McKinney Chemistry Tutoring
,
Irving Chemistry Tutoring
,
Carrollton Chemistry Tutoring
,
Garland Chemistry Tutoring
,
Grand Prairie Chemistry Tutoring
,
Dallas Chemistry Tutoring
,
Fort Worth Chemistry Tutoring
,
Denton Chemistry Tutoring
,
Lewisville Chemistry Tutoring
,
Richardson Chemistry Tutoring
,
Frisco Chemistry Tutoring
,
Flower Mound Chemistry Tutoring
Nearby Tutors:
Plano Chemistry Tutors
,
University Park Chemistry Tutors
,
Allen Chemistry Tutors
,
McKinney Chemistry Tutors
,
Irving Chemistry Tutors
,
Carrollton Chemistry Tutors
,
Garland Chemistry Tutors
,
Grand Prairie Chemistry Tutors
,
Dallas Chemistry Tutors
,
Fort Worth Chemistry Tutors
,
Denton Chemistry Tutors
,
Lewisville Chemistry Tutors
,
Richardson Chemistry Tutors
,
Frisco Chemistry Tutors
,
Flower Mound Chemistry Tutors
Call us today to connect with a top
Chemistry tutor in Arlington, TX
(817) 203-2892