We are open until 8pm!
Call Now to Set Up Tutoring:
(937) 203-2285
Private In-Home and Online ISEE Tutoring in Arcanum, OH
Receive personally tailored ISEE lessons from exceptional tutors in a one-on-one setting. We help you connect with in-home and online tutoring that offers flexible scheduling and your choice of locations.
How can a tutor help your child master the ISEE?
Independent schools are unique institutions with numerous educational and personal benefits for students. If a student wishes to enjoy these benefits, they'll like have to take the Independent School Entrance Examination (ISEE). The score they receive with this exam might significantly impact their chances of being accepted into the school of their choice. That is why it is imperative that students prepare ahead of time for the ISEE. The good news is that students do not have to tackle studying for this comprehensive exam on their own. In case your child is preparing to take the ISEE, consider pairing them with a personal tutor who could try to help them develop the skill and confidence required to potentially earn a higher score. Varsity Tutors will connect you with a skilled and trusted ISEE tutor in Arcanum, OH, who could be a great match for your child.
Personal ISEE tutors are experts on the exam. they are probably familiar with each of the exams sections, and they will share their expertise and insights with your child so that come test day, there are no surprises. They will review sentence completion and synonyms with your child so that they are prepared for the verbal section of the test. They may prepare practice math problems, like algebra and geometry questions, that could make sure your child is able to tackle the ISEE's quantitative section. Personal ISEE tutors may also be a fantastic resource for honing your kid's writing skills, which will be useful when they have to write the essay on the test. Varsity Tutors' educational directors can assist students in connecting with a tutor in Arcanum who could potentially help them understand the concepts of the ISEE.
It is possible to connect with a professional ISEE tutor in Arcanum by contacting one of our educational directors. Regardless of which areas your child struggles with the most, an ISEE tutor can work with them, at their pace, until the gaps in their comprehension are bridged. Whatever their areas for focus are, your child's tutor can hone in on them and teach them using the method that works best for your child. 
ISEE tutors can accommodate you and your child's busy schedules by meeting with you in person, at the time and location of your choosing. They can also schedule online, face-to-face tutoring sessions that take place through a live-learning platform. Whatever your schedule, we could find you a professional ISEE tutor in Arcanum, OH, to optimize your child's study time.
Recent Tutoring Session Reviews
"We began by reviewing the verbal and quantitative tests the student had completed for the session. He still needs to work on double-checking his work and making sure he is not falling into an easy trap. We then discussed essay tricks, and he did a practice essay, which was much better than the one on his practice test! Afterwards he did more practice math problems, and more vocab words (still his weakest area.) We made a list of words he did not know, and he is preparing to be quizzed on those on Wednesday. He is also doing another practice essay."
"We worked on the math section of the test, specifically with fractions and equations that solve for x. Remember the objective of equations solving for x is that we want to get our x properties on one side, and our numbers without x on the other. To do so, we have to eliminate the unwanted value from the one side and get it on the other. To do this, we do the opposite of what is currently being done in the equation. If the number is being added, we subtract it from both sides; if it's being multiplied, we divide it."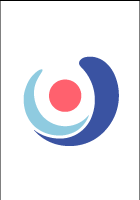 "We worked through an ISEE Math Test that the student had trouble with. In the end, he knew how to do most of the problems. The ones that are difficult for him are way above his age/grade level. But he may do some of those too, by the time he actually takes the test."
"During our session today we discussed some general test information, and then began our walk-through of the test. We got just under halfway through the sample exam, I expect to finish it next session, and then begin our targeted approach. So far the student is about where she should be."
"For homework, she is going to go back and retake the latest attempt at each assessment that she has done so far until she reaches 100% on each one. She will also do some more writing on her essay. She did not do well on the initial quantitative 3, but when she retook it, she got an 87%. Some of the errors are little fixable mistakes, such as forgetting the rules when using negative integers."
"General overview of ISEE: test structure, scoring, and sections. I got a general idea of his abilities across all subjects. The student doesn't seem to be "struggling" with anything as far as I can tell, he just needs to get vocab down pat and tighten up some loose ends grammatically. Math wise he's strong but is still learning. I gave some basic study skills. He had a great attitude! No concerns as of yet..."
Nearby Cities:
Columbus ISEE Tutoring
,
Cincinnati ISEE Tutoring
,
Dayton ISEE Tutoring
,
Fishers ISEE Tutoring
,
Carmel ISEE Tutoring
,
Greenwood ISEE Tutoring
,
Lawrence ISEE Tutoring
,
Fairfield ISEE Tutoring
,
Dublin ISEE Tutoring
,
Westerville ISEE Tutoring
,
Gahanna ISEE Tutoring
,
Mason ISEE Tutoring
,
Greenfield ISEE Tutoring
,
Beech Grove ISEE Tutoring
,
Zionsville ISEE Tutoring
Nearby Tutors:
Columbus ISEE Tutors
,
Cincinnati ISEE Tutors
,
Dayton ISEE Tutors
,
Fishers ISEE Tutors
,
Carmel ISEE Tutors
,
Greenwood ISEE Tutors
,
Lawrence ISEE Tutors
,
Fairfield ISEE Tutors
,
Dublin ISEE Tutors
,
Westerville ISEE Tutors
,
Gahanna ISEE Tutors
,
Mason ISEE Tutors
,
Greenfield ISEE Tutors
,
Beech Grove ISEE Tutors
,
Zionsville ISEE Tutors
Call us today to connect with a top
ISEE tutor in Arcanum, OH
(937) 203-2285