We are open Saturday and Sunday!
Call Now to Set Up Tutoring:
(847) 840-2442
Private In-Home and Online Summer Tutoring in Antioch, IL
Receive personally tailored Summer lessons from exceptional tutors in a one-on-one setting. We help you connect with in-home and online tutoring that offers flexible scheduling and your choice of locations.
Recent Tutoring Session Reviews
"The student and I reviewed Chapter 10 (elements of circles and their relationships).  Next session we will cover the rest of his difficult material before the final.  I asked that he finish the two easiest chapters of his review packet so that we can go quickly over those and use most of the time to focus on the hard stuff.  I also asked that he do the extra credit for his exam which is to make a 3D object and determine its surface area and volume."
"Went over past tests and focused on problems he had missed. I found his main struggle is with fractions, so going forward we will mainly focus on understanding what a fraction represents and how to determine the size of a fraction in comparison to one another."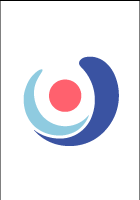 "We reviewed the topics from the previous two days in anticipation of his exam. We reviewed Domains, Ranges, graph transformations, and the rules of exponents. We discussed how to simplify expressions as well as how to find horizontal and vertical asymptotes. We then ended with a discussion of the difference between odd and even functions."
"We focused on ISEE prep only today.  We reviewed test taking strategies for math questions that appear tricky but are conceptually simple.  We also did some reading comprehension and sentence completion practice.  The student is becoming much more comfortable with the verbal section of the exam, but still needs to continue studying in the math section."
"1. Discussed what the student wants to achieve.  2. Reviewed conjugations of -ar, -er and -ir verbs in the present tense.  3. Reviewed agreement of number and gender in nouns and adjectives.  4. Reviewed singular and plural uses of the verb gustar.  5.  Reviewed family members.  6. Answered worksheets, one on astrological signs and the horoscope (and discussed words he was not familiar with.)  I gave him several different websites to work with for grammatical and vocabulary practice.  He is a polite student with a great attitude. He works hard.  He wants to re-take his Spanish 1 class in summer school and make a much better grade.  "
"The student and I met today and discussed the ACT he took over the weekend. We got through pretty much all of the English and science. He did not take a writing test. We then tried out different strategies for smart guessing and random guessing. We practiced a little bit of each subtest, and then I gave him homework."
"The student needed to review for a Geometry test next week, so we went over the theorems of triangle congruence, as well as practice proofs on the same topic involving medians, altitudes, and auxiliary lines, and some practice algebraic geometry problems. He continued to show his quick acclimatization to geometric proofs, especially since the proofs in this session were often three and four times longer than the ones we did last time."
"Instructor and tutor discussed bk. 8 of Plato's "Republic," and tutor reviewed a draft of paper due in April (about Plato) for student's political philosophy class. After discussing Plato's attitude toward democracy and freedom, tutor and student edited the draft line-by-line, and finished editing most of it. Also discussed: Rousseau, Hobbes, et al. re: nature, state-of-nature, etc."
"We covered acid and base equilibria, the different definitions of and functionalities of acids and bases (Lewis acid/base or Bronsted-Lowry acid/base), pH, pka, pkb, and converting from one to the other, common, weak, and strong acids and bases"
"The student and I began the session by doing division flashcards (with no remainders). Next, we worked on a math game book. There were a variety of questions that she solved, including story problems for which she had to differentiate the process. Lastly, she did Lesson 1 in her summer practice language arts book."
"For this session, I had the student read through the letter sound drills, we worked with during the previous session. I timed him this time, so that, as we continue to work with letter sounds, we can measure his improvement. We also worked on a vocabulary & comprehension activity. I ended the session by having him do some math practice on my tablet."
"We reviewed his latest exam and covered the graphing of piecewise functions. I saw that he received an 88% on his latest exam, an improvement over his previous exam score of 67%. I asked him to continue his practice with factoring, and I have no concerns."
Nearby Cities:
Evanston Tutoring
,
Skokie Tutoring
,
Oak Park Tutoring
,
Downers Grove Tutoring
,
Highland Park Tutoring
,
Des Plaines Tutoring
,
Glencoe Tutoring
,
Naperville Tutoring
,
Oak Lawn Tutoring
,
Elmhurst Tutoring
,
Lombard Tutoring
,
Schaumburg Tutoring
,
Lake Forest Tutoring
,
Buffalo Grove Tutoring
,
Wheaton Tutoring
Call us today to connect with a top
Summer tutor in Antioch, IL
(847) 840-2442