Private In-Home and Online French Tutoring in Ann Arbor, MI
Receive personally tailored French lessons from exceptional tutors in a one-on-one setting. We help you connect with in-home and online tutoring that offers flexible scheduling and your choice of locations.
100% Tutor Satisfaction Guarantee
At Varsity Tutors, we're committed to connecting you to top tutors capable of delivering an outstanding experience. That's why we provide a 100% tutor satisfaction guarantee.
How can a tutor assist you in conquering French?
If you're looking to deepen your understanding of and ability to be understood when speaking French, Varsity Tutors can connect you with an excellent Ann Arbor French Tutor. Perhaps you're studying at the University of Michigan - Ann Arbor or Eastern Michigan University. Maybe you're hoping to sharpen your skills for business or ahead of a vacation. Whatever the case might be, working with an instructor has its advantages.
What are the advantages of working with an Ann Arbor French tutor near me?
Ann Arbor French tutoring, whether in-person or online, can helpful in a number of ways. One of the most significant benefits is that it can provide one-on-one guidance as you work to develop an understanding of a notoriously complex language. French nouns are gendered, as are their pronouns and adjectives. Conjugation gets complicated. Once you've mastered present tense conjugation for regular verbs, you need to understand conjugation for passé composé, futur composé, imparfait, plus-que-parfait, passé récent, and more. Add in irregular verbs, and you're looking at a whole mess of complexities that can be difficult to navigate. Having an Ann Arbor French tutor at your disposal to help you figure it out can be invaluable.
As anyone who has studied a language will tell you, though, it's not just about getting it right when you put pen to paper. It's also about being understood when you open your mouth. Ann Arbor French tutors can help in this capacity, too. Your instructor can work with you on basic pronunciation, understanding how accents work, and acclimating to conversational pacing. There are a number of tactics they can use to aid in this practice, from engaging you in conversation to watching French films with you. This can help you prepare for oral exams, get you ready for higher-level French courses where instruction takes place primarily in French, or give you the confidence to travel to French-speaking countries.
This is all possible because the instructor working with you knows what they're doing. Your Ann Arbor French tutor is thoroughly vetted and interviewed to ensure they have the knowledge and skills necessary to effectively guide you through the material. It's not just a question of whether or not they're experts in French, either. They're evaluated as communicators, too, to make sure they have the ability to convey that information to the students they work with in tutoring sessions.
Another reason these sessions can be effective is that they are tailored to each student's individual learning style. Research has shown, over and over again, that different people learn in different ways. Some people learn visually, benefiting from reading, images, and video. Other individuals learn aurally, benefiting from lectures, recordings, and conversations. Still others are tactile learners and may find activities and games help spur memory retention. Whatever the case may be for you as a student, Ann Arbor French tutors can work to build lesson plans that help you specifically best understand the materials and retain the information, making your time together as productive as possible.
Ann Arbor French tutoring can also be helpful because it is tailored to your specific learning needs. In a conventional classroom, your teacher is tied to the class schedule. They have a limited amount of time to cover a specific amount of material for as many as twenty or more students sometimes. They can't afford to slow down and help students get up to speed all the time, nor can they speed up just because one student has a lesson down pat and is bored. Your instructor, on the other hand, can adapt to where you're at and shift the lesson plan as needed. If you're really struggling with irregular verbs, they can spend extra time with you to make sure you're ready for an upcoming exam. If you're bored by the amount of time your class has to dedicate to -ir verbs, they can start teaching you something more challenging on the side. It's all about you and your growth.
When it comes time for you to be tested on all of that material, Ann Arbor French tutors can help you prepare. Well in advance of the day of the test, they can help you develop a study plan, dedicating specific amounts of time to dedicate to specific subjects so you don't get overwhelmed trying to "cram" in the final hour. They can teach you strategies for taking the test, from pacing to ways to break down confusing questions into more digestible challenges. They can help you get ready with practice tests, too, so you get used to performing under the pressure of a ticking clock. This sort of assistance can help you walk in on a testing day with confidence, knowing you did everything you could have to get ready.
Of course, the skills taught to you by Ann Arbor French tutoring are not solely limited to getting ready for a test. Much of what they teach you will benefit you throughout many of your academic and professional pursuits. From organizational strategies to time management skills and memory retention strategies, you'll be able to apply these tactics time and time again. They can help you learn how to set SMART (Specific, Measurable, Attainable, Relevant, and Timely) goals and reach for them, building confidence in your abilities and a track record of success. These aren't just French lessons. These are life lessons.
How can I find an Ann Arbor French tutor near me?
It's easy! Varsity Tutors can put you in touch with a highly-qualified instructor right away. All you have to do is reach out. You'll enjoy the benefits of recorded sessions for on-demand review, a shared document editor for collaborative learning, a virtual whiteboard for lesson organization, video chat for meeting flexibility, and integrated practice problems. If you're someone who does best learning in a group setting, you can supplement these one-on-one sessions with an online course, too. That way you'll get the best of both worlds. Our educational consultants would be happy to provide additional information. Why wait? Contact Varsity Tutors today to get the ball rolling!
Session Summaries by French Tutors
"Today we worked on some more ways to ask questions, and we also talked about possessive pronouns. I continue to be impressed with how fast the student is picking all of this up, especially today, as possessive pronouns can be quite difficult!"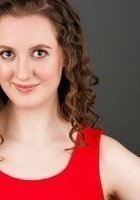 "The student just started back to school last week so this was our first session meeting since then. We discussed his new French class and what they have gone over so far. He is in 8th grade now with students of all grades in his French class and he is actually far ahead of all of them because of the tutoring that he has had over the summer, and he will end up staying that way with continued sessions. After talking about his class, we went over some online homework and then worked on pronunciation. After that, he showed me how the website his teacher uses has games to play with French and then we ended for the day. For the next session, he will let me know how French class has been, what they have been learning, and we will review some previous topics."
"For this tutoring session, I helped the student work through several exercises in her French workbook. I then tested her on the new vocab she learned in class and later had her practice conjugating verbs that end in er and ir."