Call Now to Set Up Tutoring:
(734) 348-3890
Private In-Home and Online ISEE Tutoring in Angell, MI
Receive personally tailored ISEE lessons from exceptional tutors in a one-on-one setting. We help you connect with in-home and online tutoring that offers flexible scheduling and your choice of locations.
How can a tutor help your child master the ISEE?
The list of benefits associated with independent schools is extensive. Therefore, it's no surprise that students are eager to enroll in these academic institutions. But before students can enroll, they have to apply, and the application process can be overwhelming, particularly when you factor in the Independent School Entrance Examination (ISEE). Most independent schools require students to submit their ISEE score with their application. The score a student receives on the ISEE can have a significant impact on their chances of getting accepted. That is why it's imperative that students prepare ahead of time for the test. This could be accomplished through individual preparation, but the process is made much easier with the help of a personal ISEE tutor. If your child is getting ready to take the ISEE, consider partnering them with an ISEE tutor. To connect with ISEE tutors in Angell, MI, call the educational directors at Varsity Tutors.

An ISEE tutor we can find you in Angell will afford your child the type of individualized attention that simply won't be possible in a classroom. The customizable nature of one-on-one tutoring is part of what makes it such an effective experience. Your child's ISEE tutor will tailor their approach to meet your child's unique learning needs. They will come to every tutoring session prepared with an arsenal of test-taking strategies and resources, from which your child can pick and choose the ones that work best for them. You can be confident that your child could be preparing for the ISEE in the most efficient and effective way possible.

An expert ISEE tutor in Angell will give your child the chance to learn concepts slowly and gradually until they thoroughly comprehend the subject. Whether your child needs help with a particular section of the test, or they need a review of the ISEE in its entirety, a personal ISEE tutor can be a great resource. They can prepare practice math problems so that your child is ready for the quantitative section of the exam. They will review inference, vocabulary, tone, and style with your child -- all topics that will likely appear on the reading comprehension section of the ISEE. A personal ISEE tutor will strive to ensure that your child is confident and ready for each of the test's sections.

Students seeking ISEE tutoring in Angell, MI, can get assistance in locating an independent tutor from Varsity Tutors. Tutors are available to work with your child in person, at the time and location of your choosing. They can also work with your child in online, face-to-face sessions.
Recent Tutoring Session Reviews
"Today we did a practice test, the results of which I will email to the student's mother. The student's scores were a little on the low side, so we discussed a game plan for improvement. I plan to research some resources to discuss with the family, because he seems to need a different approach.

I recommend that he put his test date off as long as he reasonably can for studying purposes.

Lastly, I am hoping to speak with his mother about establishing an incentive structure that will help the student to remain focused. I will call her with more information.

It was a helpful session in terms of seeing where the student is and knowing where to go in the future with the sessions. I am still confident that we can make strong, positive strides."
"Today we finished reading and summarizing last week's passage and reviewed the student's assigned reading. We then reviewed the process for identifying main idea and how to make inferences. We read excerpts from a few passages online, which were followed by questions focused on inferences and main idea. The student answered 3/5 correctly on the first attempt. The other two questions required the student to identify the primary purpose for the passage and author's purpose.
I will assign practice work for inferences to continue building the student's comprehension."
"Today we finished up with percentages, ratios, and other related topics that would include "whole and parts." It's coming along quite nicely, and I would recommend to keep working on converting both ratios and percentages to fractions and back."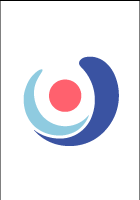 "Today we worked on QR. I am sending her a diagnostic QR test and I have asked her to spend 30 minutes on her math flashcards."
"Today we worked on:
mathematical expressions and
reading comprehension.
The student did not do well on the reading comprehension. However, when we started going over the material together, he got a better understanding of it.
We will work on the ISEE book for the next two sessions. Moving forward starting next Friday, I will begin to quiz him."
"We started with multiplication tables today, I showed the student some tricks to help her remember, specifically a trick involving 9x tables and also multiplying numbers between 6 to 10 with her fingers. Then, we did some practice exam math problems from the ISEE Lower Level practice exam."
Nearby Cities:
Detroit ISEE Tutoring
,
Sterling Heights ISEE Tutoring
,
Ann Arbor ISEE Tutoring
,
Farmington Hills ISEE Tutoring
,
Rochester ISEE Tutoring
,
Ypsilanti charter Township ISEE Tutoring
,
Augusta charter Township ISEE Tutoring
,
Belleville ISEE Tutoring
,
Macomb ISEE Tutoring
,
Bridgewater ISEE Tutoring
,
Canton ISEE Tutoring
,
Clinton ISEE Tutoring
,
Dexter ISEE Tutoring
,
Hamburg ISEE Tutoring
,
Manchester ISEE Tutoring
Nearby Tutors:
Detroit ISEE Tutors
,
Sterling Heights ISEE Tutors
,
Ann Arbor ISEE Tutors
,
Farmington Hills ISEE Tutors
,
Rochester ISEE Tutors
,
Ypsilanti charter Township ISEE Tutors
,
Augusta charter Township ISEE Tutors
,
Belleville ISEE Tutors
,
Macomb ISEE Tutors
,
Bridgewater ISEE Tutors
,
Canton ISEE Tutors
,
Clinton ISEE Tutors
,
Dexter ISEE Tutors
,
Hamburg ISEE Tutors
,
Manchester ISEE Tutors
Call us today to connect with a top
ISEE tutor in Angell, MI
(734) 348-3890