We are open Saturday and Sunday!
Call Now to Set Up Tutoring:
(617) 947-9800
Private In-Home and Online Reading Tutoring in Andover, MA
Receive personally tailored Reading lessons from exceptional tutors in a one-on-one setting. We help you connect with in-home and online tutoring that offers flexible scheduling and your choice of locations.
How can a Reading tutor help you?
Students are required to read in every class and for every subject they study. Therefore, it is imperative that they have adequate reading skills. Without them, a student could fail to keep up in their classes and will likely be held back. Fortunately, there is assistance available for students who are having a hard time with learning how to read. If your child is one of these students, you might want to consider connecting them with a personal reading tutor. Reading tutors are skilled at helping young students understand the nuances of the reading process. After working with a personal reading tutor, your child could have the skills and confidence they need to be a successful reader. The Varsity Tutors educational directors can identify a private reading tutor in Andover who will address all of your child's reading concerns.
Let us find your child a reading tutor in Andover, MA, who can try to help them pass their course with flying colors. Reading tutors understand that every student learns differently, and they will customize their approach to match your child's unique learning style. They will offer an array of reading strategies and resources, and your child could get a say in which ones are implemented. This personalization might help your child is learning how to read in a way that truly makes sense for them. If they aren't satisfied with a particular method that their tutor is using, all they have to do is express their concerns and their tutor will swiftly restructure their approach.
Contact us to find your child a professional reading tutor in Andover who can work with them today. Regardless of what aspects of reading your child finds to be the most challenging, a personal reading tutor could help them pursue success. If your child is encountering issues with contractions and sequences, their tutor will focus their efforts on those topics. If your child needs help with decoding and word recognition, their tutor can prepare resources for them to use to learn those topics. Whatever your child needs to be a successful reader, a personal reading tutor will be committed to delivering it.
Reading tutors are flexible and can work with your child whenever and wherever you choose. They'll even work with them in online, face-to-face sessions. Our educational directors will match your child with a reading tutor in Andover, MA, who is knowledgeable in a host of alternative teaching methods to best teach to their particular learning style.
Recent Tutoring Session Reviews
"The student was much more focused in today's session and it was evident in her ability to sound out new words in her fiction book. We also worked on her ancient Egypt book. The reading level on the non fiction book is a little it high for her but we will continue to work through it together. It seems as thought she is able to get through most of the fiction book on her own at this point. We also worked on compound words."
"The student does a great job always coming prepared for our sessions. Assignments that were given to be completed was done which made the process easier to check and continue on. In our session today, we worked on 2 passages together using the strategy of why visualization is important when we read. She then worked on 3 passages independently underlining where in the passage she found the answer from. She does a great job self directing herself and easily able to narrow down her choices to the best answer with minimal assistance."
"We started by going over the sight words which she did very well with. We then finished the comprehension activity that we had started last time and she did well with her writing and sounding out words. Lastly, we read some of her book and wrote about it. She must finish this for homework."
"During this session, we reviewed both subtraction fact practice and subtraction with borrowing (three-digit numbers). We also started some reading practice using the student's personal Amelia Bedelia books. We worked on oral reading and comprehension practice, including summary, main idea, and character analysis."
"The two students worked on reading comprehension and vocabulary. They read 4 essays (pp 348-352 in the admissions test review book) and answered questions over main idea, tone, implied vs. express statements. They also worked a practice exam on vocabulary (synonyms and analogies). They continue to improve on word recognition and association."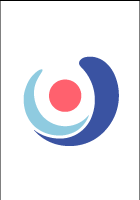 "During this session we did more practice highlighting answers to the questions in a passage. We also discussed the importance of finding clue or important words in a question so that finding the answer in the passage will make more sense. We also started discussing a strategy to write a summary for a book or passage. I left a copy of the "How to Summarize" questions with the student and his parents to use. I slowed down and gave him time to feel calm by reading some for him while continuing to help him gain understanding of the covered topics."
Nearby Cities:
Framingham Reading Tutoring
,
Westminster Reading Tutoring
,
Providence Reading Tutoring
,
Worcester Reading Tutoring
,
Nashua Reading Tutoring
,
Warwick Reading Tutoring
,
Cranston Reading Tutoring
,
Woonsocket Reading Tutoring
,
Leominster Reading Tutoring
,
Fitchburg Reading Tutoring
,
Marlborough Reading Tutoring
,
Norwich Reading Tutoring
,
Franklin Reading Tutoring
,
New Hampshire Reading Tutoring
,
Rhode Island Reading Tutoring
Nearby Tutors:
Framingham Reading Tutors
,
Westminster Reading Tutors
,
Providence Reading Tutors
,
Worcester Reading Tutors
,
Nashua Reading Tutors
,
Warwick Reading Tutors
,
Cranston Reading Tutors
,
Woonsocket Reading Tutors
,
Leominster Reading Tutors
,
Fitchburg Reading Tutors
,
Marlborough Reading Tutors
,
Norwich Reading Tutors
,
Franklin Reading Tutors
,
New Hampshire Reading Tutors
,
Rhode Island Reading Tutors
Call us today to connect with a top
Reading tutor in Andover, MA
(617) 947-9800