Call Now to Set Up Tutoring:
(617) 947-9800
Private In-Home and Online Chemistry Tutoring in Andover, MA
Receive personally tailored Chemistry lessons from exceptional tutors in a one-on-one setting. We help you connect with in-home and online tutoring that offers flexible scheduling and your choice of locations.
How can a tutor assist you in conquering Chemistry?
Is the study of chemical bonds giving you a headache? Are you falling behind in your chemistry class because you just can't seem to understand Le Chatelier's principle? Contact Varsity Tutors to find a professional chemistry tutor in Andover, MA, who could make you their priority. Your tutor will work with you one on one on concepts like substance and mixture, the periodic table, and elements. Moreover, your tutor will be flexible to your schedule. You can work with your tutor online or in person at a time and place that works best for you.
Are you spending hours every night struggling to understand coursework on Fick's laws of diffusion? Is test preparation a nightmare, as you struggle to grasp the concept of the law of conservation of energy? A chemistry tutor in Andover can make all of your study sessions both efficient and effective so no time is wasted. You could find that these long hours of struggling through your chemistry class might become a thing of the past. Your tutor will hone in on your weaknesses and work through them with you until they are strengths. Having troubles with acidity, molecules, and compounds? Just let your private tutor know these topics confuse you, and together, you can work on each topic. Once you feel comfortable with the concepts of chemistry, you will become more confident in the classroom, on exams, and with coursework. You could find that rather than hoping your teacher does not call on you to answer a question on equilibrium, you may confidently raise your hand with the correct answer.
A chemistry tutor in Andover, MA, can offer you a more individualized, engaging, and structured learning experience. Your tutor will work with you to design a study plan that is tailored to your individual learning needs. They will work at a pace that you are comfortable with, making sure you fully understand concepts such as basicity and physical chemistry before moving on to the next idea. Gay-Lussac's law can be confusing to understand, but not as much with the help of your private chemistry tutor.
An extensive working knowledge of chemistry is a necessity to land a career as a chemist, science teacher, pharmacist, or chemical engineer. Your private chemistry tutor may strive to ensure that you are prepared to succeed in all your future chemistry endeavors. To get connected with a chemistry tutor in Andover, call Varsity Tutors.
Recent Tutoring Session Reviews
"During our session the student and I reviewed last session's Kinetics material as well as the following Chemical Equilibrium material: equilibrium constant (Kc), relationship between Kc and Kp, K >1 = product favored, K<1 = reactant favored, Manipulation equilibrium constants (ICE tables), the Reaction Quotient (Q) as it relates to K (Q=K at equilibrium, Q>K = reactants formed, Q
"In this day's session we learned how to read a phase change graph and introduced variables that affect a phase change. The student had some questions on pressure and boiling point curves, so we spent some time answering questions that one might get asked based on the curve. We will continue with solutions and how their make up affect freezing and boiling point and move on to learning about gases in our next session."
"The student is taking Gen Chem 2 as a summer course. Today we reviewed lecture notes, did homework based practice problems, and went over study techniques. Her first exam is on Wednesday. We will meet tomorrow to work on a practice exam and clarify any conceptual questions. After exam 1, we will discuss future plans of study."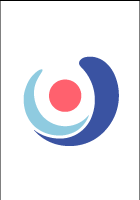 "We continued to work on thermochemistry by completing a worksheet and more problems in her book. We also worked on drawing Lewis structures and determining electronic vs molecular geometry. We ended by discussing properties of solutions."
"The student and I reviewed thermochemistry during this meeting. We focused on entropy and Gibbs free energy. Together, we worked through the assigned practice problems. For the most part he seems to understand the concepts of entropy, enthalpy and Gibbs free energy. He needed some guidance in using the equations to determine spontaneity of reactions, but with some practice I think he'll feel more comfortable with those equations."
"Today we went over electrochemistry topics like identifying cathode and anode reactions, the standard potentials, voltage, and voltaic cell. She took the final and said she felt fairly confident."
Nearby Cities:
Framingham Chemistry Tutoring
,
Westminster Chemistry Tutoring
,
Providence Chemistry Tutoring
,
Worcester Chemistry Tutoring
,
Nashua Chemistry Tutoring
,
Warwick Chemistry Tutoring
,
Cranston Chemistry Tutoring
,
Woonsocket Chemistry Tutoring
,
Leominster Chemistry Tutoring
,
Fitchburg Chemistry Tutoring
,
Marlborough Chemistry Tutoring
,
Norwich Chemistry Tutoring
,
Franklin Chemistry Tutoring
,
New Hampshire Chemistry Tutoring
,
Rhode Island Chemistry Tutoring
Nearby Tutors:
Framingham Chemistry Tutors
,
Westminster Chemistry Tutors
,
Providence Chemistry Tutors
,
Worcester Chemistry Tutors
,
Nashua Chemistry Tutors
,
Warwick Chemistry Tutors
,
Cranston Chemistry Tutors
,
Woonsocket Chemistry Tutors
,
Leominster Chemistry Tutors
,
Fitchburg Chemistry Tutors
,
Marlborough Chemistry Tutors
,
Norwich Chemistry Tutors
,
Franklin Chemistry Tutors
,
New Hampshire Chemistry Tutors
,
Rhode Island Chemistry Tutors
Call us today to connect with a top
Chemistry tutor in Andover, MA
(617) 947-9800